For the Love of Dog: Awesome Dog Rescue Organizations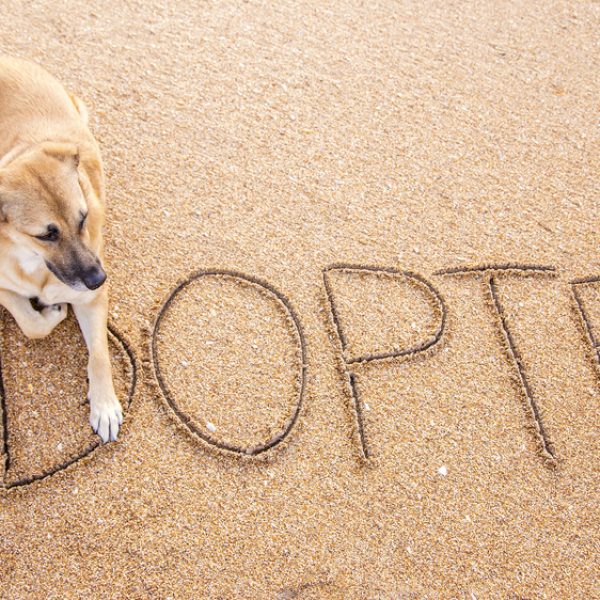 There's a beautiful relationship between people and dogs. We've seen videos of humans putting their lives on the line to help rescue a poor pup that's been trapped by storm water or been hit by a car and left to die.
We've also seen the reverse, where dogs have rescued humans time and time again, whether it be from a burning building or something we can't see like a chronic illness. There is a reason that dogs have earned their title of "man's best friend" and it's certainly a relationship that goes both ways.
Unfortunately, there are some situations in which a dog is separated from their family. Whether this is due to an unfortunate circumstance, or just short sighted people who didn't know what was involved before getting a dog, whatever the reason, these poor pups are given to shelters. While most shelters will do their best to find the dog a new home, there's a finite amount of resources and a growing number of dogs (especially older ones) who need a home. Ultimately this results in a lot of shelters that end up putting down dogs who don't find a forever home to make space for new dogs.
Fortunately, not every shelter believes in that philosophy. In fact, there are some really cool shelters around the world that go above and beyond the call for dogs.
The Vet Ranch
When a homeless dog gets hurt, there usually isn't someone who is willing or able to pick up the tab for the vet bill. As this is often the case, many of these poor pups end up getting put down by animal control. Fortunately, one vet from Texas decided to start up The Vet Ranch, a non-profit to give these dogs the care they need. After they're nursed back to full health, they're put up for adoption to find their forever home!
Compassion Without Borders
Another fantastic non-profit that operates on the border between the U.S. and Mexico is Compassion Without Borders. Not only does this organization provide shelter and care for dogs found in the Central Valley, but it also provides veterinary care for dogs in Mexico, where families may not be able to afford the necessary vet visits for their dogs. This is definitely one of our favorites when it comes to the love and care of our favorite four-legged companions.
The Royal Society for the Prevention of Cruelty to Animals
They're just as serious about protecting animals across the pond as we are over here. The RSPCA operates out of England and Wales as a charity organization to promote proper treatment for animals. Not only do they have a show, "The Dog Rescuers", which shows the rescue and rehoming of dogs, but they've also launched an anti-cruelty campaign that doesn't pull punches.
Susie's Senior Dogs
One of the hardest parts to deal with for animal shelters are the senior dogs. Unfortunately, most people don't want to adopt an older dog, either because they want a puppy or they fall into the trap of believing the myth that there's some behavioral issue that forced the owners to give up their dog. In either case, older dogs tend to have a problem when it comes to getting adopted. Susie's Senior Dogs operates out of New York and specializes in promoting these wonderful dogs on social media so they can find their forever home.
The relationship between us and dogs goes a lot deeper than most people realize. Dogs are incredible, loyal, and loving companions. It's up to us to make sure they get the love and care that they deserve.