5 Boat Safety Tips for Dogs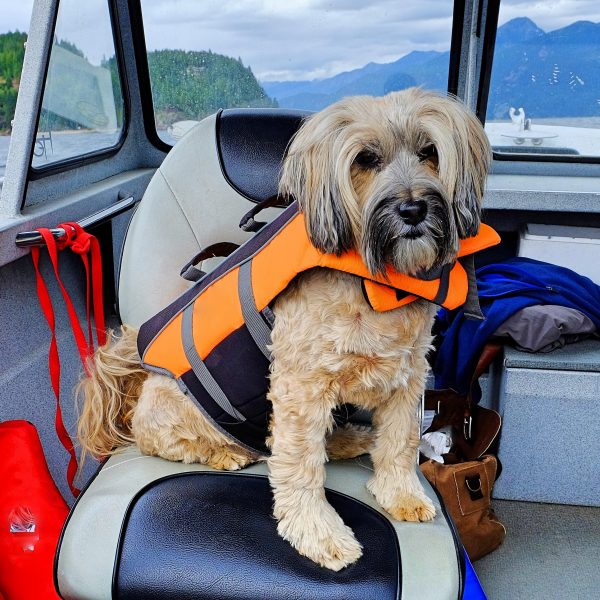 Going on outdoor adventures with your dog can be a lot of fun. No matter what adventure you and your dog take on next, it's important for both of you to stay safe. If your dog loves the water, bringing them with you on your boat is a great time. Here are a few boat safety tips for dogs:
1. Plan for Emergencies
Make sure you plan for emergencies. No one wants to think of the worst happening, but you need to prepared and ready to act in case it does. As you're planning emergency responses, be sure to make a plan for what happens if your dog goes overboard. If they jump off while you're anchored to go swimming, that's one thing. As hard as it may be to think about, you need to figure out a plan for what you'll do if they slip overboard while you're moving.
A big part of ensuring your dog's safety while out on the water is to get them a life jacket. Other than that, it's usually making sure everyone on board knows what to expect. For example, if your dog goes overboard, you cut the engine to stop the boat, move to the part of the boat with the ladder and deck, and call them, etc. Depending on where you are and your dog's abilities, your specific plan may include someone jumping in to help retrieve your pup. Regardless, it's important to figure it out beforehand.
2. Get a Life Jacket for Your Dog
Whenever your dog is on or in the water, making sure they're wearing a life jacket* (Amazon Affiliate Link) is a good idea. Your dog may be a strong swimmer, but a lot can go wrong out on the water and a life jacket ensures they stay safe.
Go for one in a bright color that features reflectors and a handle on the back. Make sure it's the right size and fits your dog correctly. This keeps your dog comfortable, safe in the water, and gives you a bonus handhold to help your dog in and out of the water in a way that's safe for both of you.
3. Consider Investing in a Boat Ladder for Dogs
While anchored, it's time to go swimming! Getting in and out of the boat is pretty easy for you, you can just climb up and down the ladder. But, what about your dog? Sure, they might love the water and jump off the boat, but getting back in is a whole different matter.
A boat ramp or boat ladder for dogs* (Amazon Affiliate Link) easily and securely attaches over your current boat ladder to create an easy ramp for your dog to get in and out of the water on their own. This is a really useful tool, especially if you're spending a long time out on the water. Having something like this allows your dog to come and go as they please and rest as needed.
4. Bring Plenty of Supplies
In addition to a first-aid kit, you also want to make sure you bring plenty of supplies. Blankets for your dog, plenty of food and water, and anything else you may need. If your dog is just getting accustomed to being on a boat, their initial trips should be kept short so they can get a feel for it.
However, if your pup is a tried and true sea dog, then you'll just want to make sure you pack enough supplies to keep everyone happy and healthy. Clean water is especially important as your dog can quickly become dehydrated. You may be surrounded by water, but you don't want your dog drinking it to try and stay hydrated or to cool down.
5. Sun and Heat Protection
Being out on a boat means being in the sun. Just like us, our dogs need to be protected against sun exposure too. So, bring plenty of sunscreen for yourself and bring some for your dog too. A light, unscented spray with at least SPF 15 that is safe for dogs is a good solution. And, don't forget to reapply throughout the day!
Also, boat surfaces can get really hot and your pup's paw pads are sensitive. Make sure you keep an eye on your dog and on the temperature. If your boat doesn't provide much shade while it is out in the water, you can bring blankets or thick fabric mats to give your dog a cooler place to walk, sit, or lay down. You can also invest in a pair of rugged dog boots to help protect their paws from the hot surface. If you get the right pair, they can serve multiple uses and protect your dog's paws from ice and snow in the winter as well as rough terrain if you like to go hiking with your dog.
With these boat safety tips for dogs in mind, you and your dog are set to enjoy a great day together out on the water!
*Greenfield Puppies is a participant in the Amazon Services LLC Associates Program, an affiliate advertising program designed to provide a means for sites to earn advertising fees by advertising and linking to amazon.com. Greenfield Puppies may earn a commission for purchases made through Amazon affiliate links on our site.