4 Crafts to Make for Your Pup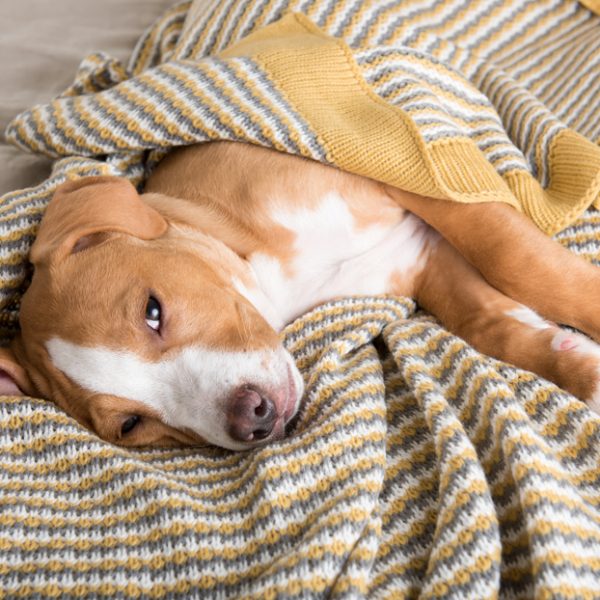 They say "every dog has its day", but why not have your pup's day be as many days as possible? By making these small crafts, you can make your dog's life happier and easier. Each craft will need some skill but is also simple and useful.
DIY Car Hammock
A car hammock can make your dog more comfortable and your car smell and look better. You need about four yards of fabric (or more depending on your car's length) and then another yard to use as attachments. Take the other yard and cut it into four strips (two for the front seats, two for the back).
Cut the fabric in half and then attach the strips to the piece of large fabric on the wrong side. Then, sew three sides of the large fabric shut. After sewing the three sides, stuff with cotton or other filler until the hammock is about two inches thick. Then, sew the last edge. From there, you can add buttons to the attachments so they fasten to the headrests or simply tie the attachments to the headrests.
Crate Bumper Pads
Crate bumper pads help keep your pet cozy and in a peaceful state as they rest or travel. You will need ten panels that measure the sides, top, and bottom of their crate. Sew the matching panels right side out. Then sew the panels together. When sewing the door panel, only sew one side so you can open and close the door without moving the pad.
Dog Gift Jar
A gift jar can be full of treats, new toys, or their favorite kibble. You can keep this for good behavior and just as a reward. All you need is a large jar and a bunch of toys and treats to fill it up! Be sure that if you paint or decorate your gift jar you use non-toxic paint and wait for it to thoroughly dry before placing the gifts in the jar.
Dog Food Storage Container
Like the jar, a dog food storage container can be a simple way to keep your pup's stuff organized and safe. We suggest getting a large container or even a metal trash can. Again, you can paint this to make it your own but be sure to use safe paint and do not put food into the container until it is completely dry. That way it will not be contaminated.