What to Know About Crufts Dog Show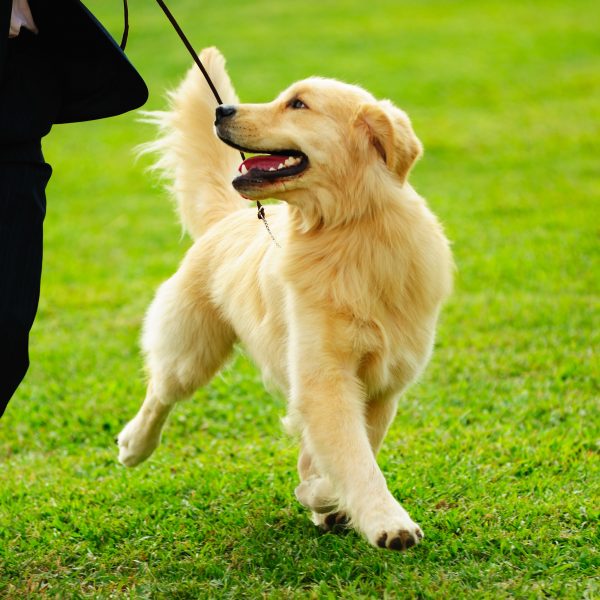 There are a lot of dog shows. Some of them are small and specific while others are known throughout the world. The Westminster Dog Show usually gets a lot of attention. But, there is another, larger dog show that doesn't get quite as much attention outside of England and dog show circles – the Crufts Dog Show. Here's what to know about the Crufts Dog Show:
The History of the Crufts Dog Show
Crufts Dog Show was originally created and hosted in London by Charles Croft, the founder of Cruft's Dog Biscuits. It started with just over 2,000 dogs in the first year and quickly expanded to over 10,000 in the ongoing years. It occurs each year in early March and is a four-day event.
Crufts has always been filled with prestigious breeds and dog owners including Queen Victoria's dogs. In 1948, the UK Kennel Club had taken over Crufts Dog Show and the BBC began televising it until 2009 when it was only available online.
Since 2010, Crufts has been shown via the internet and on the British commercial channel More4. Although the Best in Show is the hottest competition, the show has evolved in breeds shown, challenges and competitions available, awards given, and categories available. They even include a rescue dog category!
4 Things to Know About Crufts Dog Show
Here are few things to know about Crufts Dog Show:
1. Crufts is the World's Largest Dog Show
Although Westminster may get more fanfare and press in the United States, Crufts is a bigger dog show. In fact, it is the World's Largest Dog Show and has maintained its place in the Guinness Book of World Records for it since 1991.
It is now considered an international canine event that includes championship conformation, a trade show for dog products and services, and several dog competitions.
2. It Was Family-Run
Charles Crufts ran the show until his death in 1938. From there, his wife ran the show until she no longer felt she was able to handle the high demands and time and effort. After all, it continued to grow in popularity each year.
Four years after she took over, in 1942, she sold the show to The Kennel Club to preserve her husband's work, make sure the show maintained its reputation, and to ensure the show had a future.
3. Crufts Was Paused During Both World Wars
Although the first Crufts-named dog show happened in 1891 and the show was held every year after, World War I put it on hold. Because of the First World War, Crufts was not held for three years – 1918, 1919, and 1920. A similar pause occurred during the Second World War. As a result, the first Crufts Dog Show run by The Kennel Club didn't occur until 1948.
4. It is Not an Open Competition
Crufts is not an open competition. In order to compete, dogs must qualify throughout the previous year. Typically, most dogs qualify for an invitation to Crufts by winning first, second, or third place in Kennel Club affiliated shows where Challenge Certificates are awarded.
But, there are other ways for a dog to qualify. For example, if a dog obtains a Kennel Club Stud Book Number, they are qualified for Crufts for life. They can also achieve Best in Show at an Open or General show affiliated with the Kennel Club.
These are just a few things to know about Crufts Dog Show – the largest dog show in the world. Dog shows are serious business for those running them and for everyone competing, both humans and canines alike. They're a great opportunity to learn more about specific popular show dog breeds and to see several dogs at their happiest while they spend time with their humans being active and doing a job.