3 Casual and Fancy DIY Dog Collars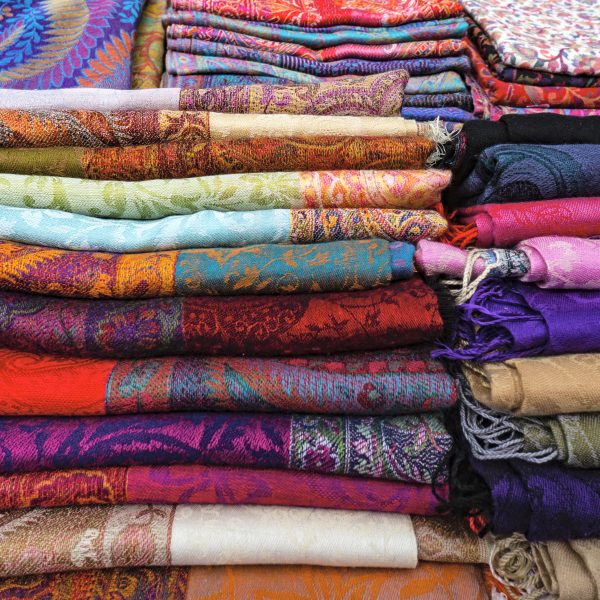 Do you use accessories as a mode of self-expression? If so, why shouldn't your puppy dog do it too! They should be able to show off their personality and impeccable sense of style.
If you like getting crafty and want to help your dog get noticed –by other pups, humans, or even a puppy modeling agent– try making them an awesome handmade collar! Here are a few casual and fancy DIY dog collars for you to try:
1. Rainbow Paracord Collar
If you're into simple design and creative color options, a practical DIY paracord collar could be perfect!
You'll need a length of paracord, a side release buckle, and some common everyday things, In fact, you probably have these around the house: a lighter, scissors, a small key ring, measuring tape, and painter's tape.
This is a cool project to do with kids or guys because it involves fire.
2. No-Sew Bandana
If you are into simplicity, and not into sewing things, this adorable no-sew bandana could do the trick!
Obviously, one big advantage of this design is that it gives you the ability to choose pretty much any fabric you like.
You'll need fabric scraps, that measure at least 14 inches square, scissors, an iron, hemming tape, and a dog collar. The fabric strips should measure at least 14 inches square, and the hemming tape is available at any crafts store. The easy-to-follow directions involve wrapping the fabric around the collar, It's a deceptively simple bandanna collar that won't slip off.
You can always jazz up this design by doing some printing or actual sewing: it's a perfect opportunity to embellish something if that's your thing. Embroidery, beadwork, and simple block printing can all help to personalize your design.
3. DIY Dress Shirt Collar
For a truly fancy look, you can re-purpose a dress-shirt collar as a doggie collar. Maybe use this idea if you're hosting a dinner party and want your dog to participate. The next step is training them to hand out hors d'oeuvres!
As far as reasonability and simplicity go, this one can't be beaten! All you need is an old dress shirt, measuring tape, and a pair of scissors.
When you're picking out a dress shirt to use, you will want to know the circumference of your dog's neck. You should also note that the collar needs to be lined. Otherwise, it will be too flimsy and limp to make your dog look like the fancy pup they were meant to be! It must also have a top button.
The great thing about this project is that it's so simple! You can make tons of different collars for your dog in no time. Just make sure you're measuring correctly for a dog collar that fits well! Once you get the hang of it, you'll never have to go a day without matching your dog's collar to your own outfit.