DIY Paw Balm Recipes for Rough and Cracked Paw Pads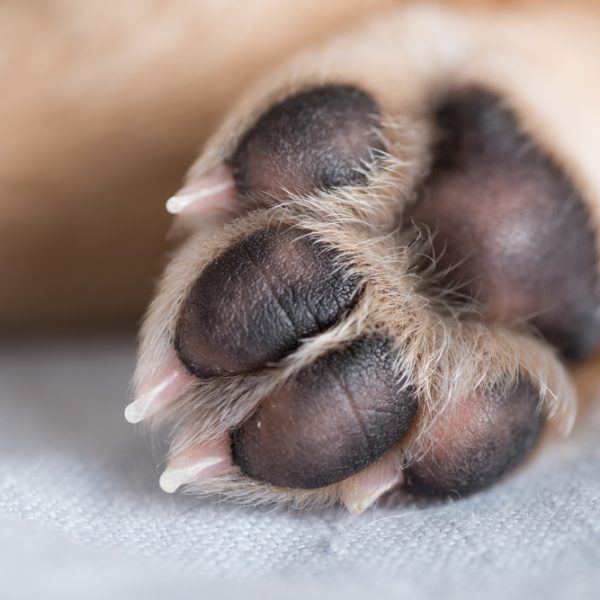 Now that the holiday season has passed and you are able to settle down, it is a good time to make sure your furry companion is comfy and prepared. Paw balm is a wonderful way to make sure your pup is comfortable and their paws are healthy and moisturized.
Puppy paws are susceptible to weather conditions and chemicals, which can make them dry, cracked, and painful. Using and making your own paw balm can be easy, inexpensive, and will help your dog be happy and comfortable all year long.
You should also consider investing in a good pair of dog booties. This will keep their paws warm during the winter and off the painfully hot asphalt in the summer.
Here are a few DIY Paw Balm recipes you can use to pamper your pup and keep them happy no matter the season:
Plain Paw Balm
1 C natural beeswax
½ C coconut oil
1/2 C olive oil
4 T Shea butter
10 – 20 drops vitamin E
Start with a small crockpot or double broiler and warm the olive and coconut oil. When it's warm, add beeswax and allow to continue to warm until it's liquid. Add the Shea butter and continue to warm until it is also liquid. Then, pour the liquid mixture into a sterile jar. Before it hardens, add vitamin E oil and let cool overnight. Use as needed.
Stiff Paw Wax
½ C beeswax
3 T Shea butter
2 T cocoa butter
2 T coconut oil
2 T sweet almond oil
1 T rice bran oil
4 t lanolin
2 t vitamin E
1 t cornstarch
Start with a crockpot or a double broiler. Add all butters and oils and warm until all become a clear liquid. Then, add beeswax and cornstarch and warm until everything is liquid. The mixture will now be more opaque because of the cornstarch. Once all is mixed, pour into sterile tins or jars. Add the vitamin E oil before the mixture hardens. Then, let it cool overnight and use as needed.
Invest in Dog Booties
Once you make or buy a paw balm that will keep your pup's paws healthy and comfortable, you may want to make or invest in dog booties* (Amazon Affiliate Link). These will help condition the paws once you apply the paw balm and will keep their paws from further outside damage.
Be sure the booties have some rubber or plastic on the bottom of the boots. It will lengthen the life of the boots and will keep your pup's paws from feeling the intense cold or hot of the outdoors. Using rugged boots and paw balm to protect your dog's paws is one of the winter safety tips for dogs and can be useful in other seasons too.
*Greenfield Puppies is a participant in the Amazon Services LLC Associates Program, an affiliate advertising program designed to provide a means for sites to earn advertising fees by advertising and linking to amazon.com. Greenfield Puppies may earn a commission for purchases made through Amazon affiliate links on our site.