7 Important Dog Boarding Tips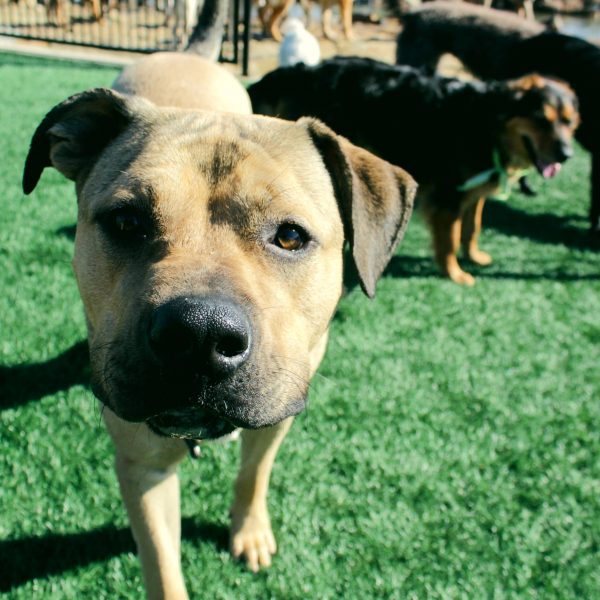 Having a dog is a big responsibility and you can't leave them alone for long. At some point, you will likely need to hire a pet sitter or board your dog. Here are some important dog boarding tips to help make things easier if you have to board your dog:
1. Ask for Recommendations From People You Trust
If you have never had to board your dog before, asking for recommendations from people you trust can be a great way to get some good options. You can ask your veterinarian, your dog groomer, friends who have dogs, and more for recommendations on kennels, doggie daycares, pet sitters, etc.
2. Take Your Time to Research Boarding Options
Finding the right boarding option for you and your dog will take some time. You want to make sure that the boarding options you are considering are comfortable and will be safe for your dog. This will take some time, so you don't want to wait until the last minute or rush into choosing a boarding option.
With time, you can also interview the kennel or pet sitter and ask questions. If it is a commercial kennel or doggie daycare, you can ask about memberships to professional organizations. For individual pet sitters, you can ask about experience, repeat customers, and references.
You can also ask about immunization requirements and other safety measures. Are there immunization requirements for dogs that are boarding at the facility? Are there any screening procedures for fleas, ticks, and other pests?
3. Visit the Kennel
As you are looking into dog boarding options, make sure you visit the kennel, doggie daycare, pet sitter, facility, etc. in person. You want to get a good sense for what the place is like and to make sure animals boarded there are safe and treated well.
Safety is paramount. In addition to looking into the facility's specific policies and rules, also look around the facility itself. Look for signs of good security, make sure it is clean and chemical-free, and look for temperature-controlled spaces.
Also, bring your dog with you for a visit. Before boarding your dog anywhere, make sure they have a chance to check out the place as well. Not only can this help them become familiar with it, but it also gives you the chance to watch their reaction to the facility and interactions between employees and your dog.
A fearful or poor reaction from a well-socialized, well-trained, confident, and normally calm dog can be a potential red flag. Plus, if your dog isn't comfortable in the facility, it's probably not a good idea to board them there.
4. Find Out What the Routines Are
All dog boarding facilities and pet sitters that have been in business for a bit have routines in place for caring for the dogs staying there. Find out what the routines are and the level of care you should expect your dog to have.
Determine how many dogs they usually care for at a time, how often dogs are taken out for bathroom breaks, how much exercise they get, whether they will interact directly with other dogs, how supervision is handled, etc. This will help you get a sense of how well your dog will be taken care of while boarding and also whether that kennel or pet sitter is a good fit.
5. Get Your Dog Used to the Idea
If your dog has never been away from you overnight before, boarding at a kennel or staying with a pet sitter can be a scary situation. If they are well-socialized and don't have separation anxiety, they will likely adjust quickly. If they're still working on socialization and have a bit of separation anxiety, getting them used to boarding could take some time.
You can start with a few afternoon hours at a pet sitter or a doggie daycare to start easing them into things. As they get used to that, you can try one overnight at a kennel or pet sitter's house. From there, you can move on to larger time frames if that is what you need.
6. Be Prepared For Drop-Off
There are documents you will likely need when you drop off your dog for boarding. One of the dog boarding tips is to be prepared for this to make it quick and easy.
You want to make sure the kennel has updated contact information, emergency contact information, as well as any health, veterinarian, etc. information for your dog.
Also, when you drop off your dog, stay positive and upbeat to reassure your dog and keep your goodbyes short and sweet. Let them get distracted by the fun, new environment and activities.
7. Give Your Dog Time to Rest After Picking Them up
Your dog will likely be excited when you pick them up from the kennel or pet sitter's house. Even if they played a lot and are tired, they'll still be excited to see you. Because of this, you want to give them some time to rest after picking them up and bringing them home.
Avoid giving food or water for approximately four hours after you bring them home. The excitement they have can result in gulping down food and/or water. Not only does rapid gulping increase the risk of bloat, but it can also result in vomiting or other gastrointestinal upset.
If your dog is showing signs that they are thirsty, you can give them ice cubes one at a time in place of water. Then, just take things easy and let your dog rest and calm down.
These are just a few dog boarding tips to help make the process easier for you and your dog. Your dog still won't be the biggest fan of being away from you. But, you can help keep it a more positive experience with these tips.