5 Top Dog-Friendly Cities to Visit with Your Pup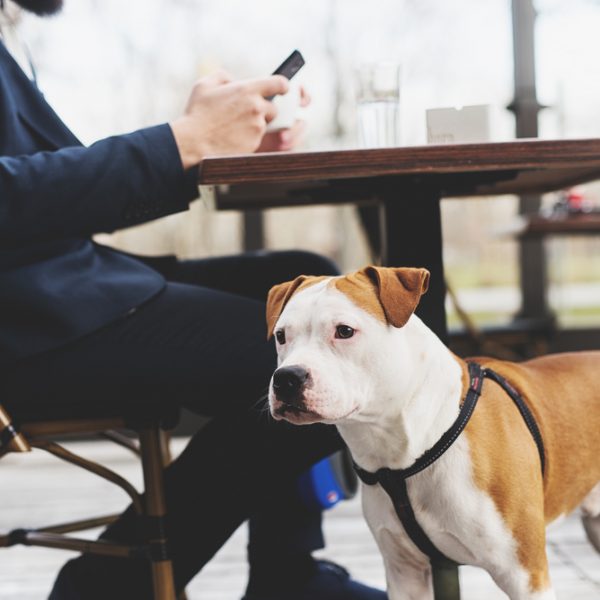 Dogs make us happy. They provide companionship, emotional support, an impetus to leave the house, and something to talk about with strangers. They make us smile even when they've done something terrible.
But what does it take to make a dog happy?
Well, it varies, but lots of dogs like to have ample green space and maybe a body of water to splash around in when it's warm out. If they're social, they like opportunities to interact with humans and other dogs. Plus, they like to be included as much as possible in their families' lives.
Some communities have more-friendly, or less-friendly, climates toward canines. If you're considering moving or taking a vacation to a city you've never seen, you might want to consider whether the furriest member of your family will have just as good a time as you will.
Here are some of the best cities for dogs:
Portland, OR
Portland, that green and beautiful west-coast city, has an amazing amount of dog parks: 33! It also has the distinction of being one of the rare cities not in France where you are allowed to take your pup to the pub with you. Portland is a great place to live if you want to make friends with other dog owners. The city is also rich in meetups for dog lovers.
Seattle, WA
There are more dogs in Seattle than there are children!
Seattle boasts an indoor dog park, in case you and your dog are tired of walking around in your raincoats, holding up umbrellas. Dogs are allowed on the city's public transportation, including buses, ferries, and light rail. Seattle is also rich in meetup groups for dog owners and stores and restaurants that allow dogs.
There are plenty of sites available that allow you to search for dog-friendly things to do and places to go in many cities.
San Francisco, CA
San Francisco is eminently dog-friendly! There are plenty of dog-friendly restaurants to choose from, and dogs are even allowed in a few gyms in the city. Dogs are allowed on San Francisco trolleys, and the city boasts an annual event called DogFest, which raises money for an elementary school.
Austin, TX
Austin, that notoriously funky Texan city, is home to nearly three dozen pet photographers. The city also boasts a really cool food truck, Bow Wow Bones, which sells natural dog treats (doggie ice cream is on the menu!).
Austin is a great place to eat out with your dog, as it's so often warm enough to eat outside and many of Austin's restaurants allow dogs on the patio. Red Bud Isle is a dog-only swim spot, and the city offers a yoga class that dogs can attend!
Chicago, IL
Chicago has a very dog-friendly culture. Kind local restaurant owners often leave big bowls of ice water out on the sidewalk for thirsty dogs on hot days. Montrose Dog Beach, on the shore of Lake Michigan, is a great place to take your pup for a day of playing in the water.
Chicago is also a very walkable city, which matters for dogs.
Whenever you take a trip with your dog, it's always a good idea to plan ahead. Check your accommodations and find some dog-friendly attractions you and your pup can enjoy during your trip.