7 Dog Parks Near Lancaster, PA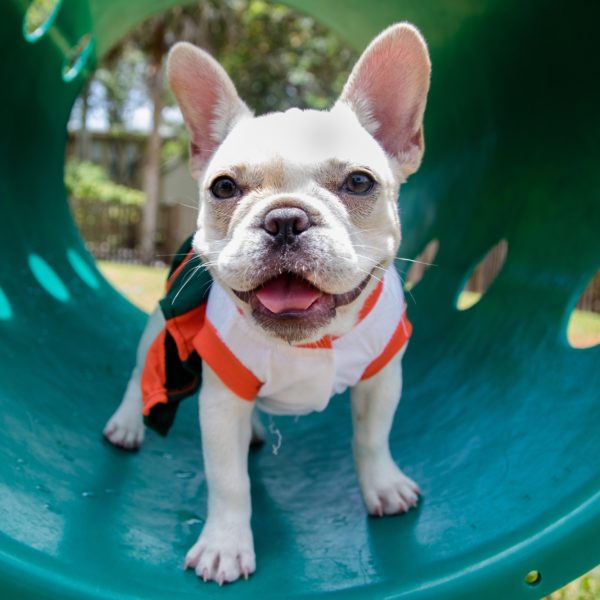 A dog park is generally a securely fenced area where dogs can run off-leash, play with their human or other dogs, and have a great time. Some dog parks are open and you may need to keep them leashed. Also, some dog parks are free while others are membership-only. Reviewing the dog park information and specific rules before you go can be a big help in figuring out what to expect. Just make sure your dog is properly socialized, gets along well with other dogs, and knows basic commands before you go. If you're local to central Pennsylvania, here are a few dog parks near Lancaster, PA to explore with your dog:
1. Beau's Dream Dog Park at Buchanan Park
Back in 2012, Beneful ran a Dream Dog Park contest. Three dog parks across the United States would win a $500,000 makeover built by Jason Cameron, a DIY network star, Arden Moore, a pet expert, and Nate Berkus, an interior design star. Lancaster's Buchanon Dog Park was one of the winners and Beau's Dream Dog Park came to life in 2013.
This dog park is free to enter and features two main areas, one for small dogs and one for large dogs. Each one also features a splash pad. This dog park is open from dawn to dusk year-round. A few important things to note for this park are that your dog must be neutered or spayed and they must be at least 4 months old for this dog park. Just make sure your dog is licensed, that they are up to date on vaccinations, and that you've read through the dog park rules before you head over to Buchanan Ave.!
2. Canine Meadows at John C. Rudy Park
Canine Meadows is a dog park located in York, PA and is free to use. You can find it within John C. Rudy Park on Mundis Race Road. This dog park is open from dawn to dusk. It features three large areas that are gated where dogs are separated by size and can interact and run off-leash. Plus, parking is available nearby. Just make sure you review the dog park rules available on the website before you go.
3. Overlook Dog Park
Overlook Dog Park is a membership-only dog park located along Fruitville Park in Lancaster. The park features large areas for small and large dogs. You have to fill out an application for your dog and pay a registration fee to receive a key fob to this secured dog park. There is a slight discount on fees for Manheim Township residents.
4. Dog Park Mount Joy
The Dog Park Mount Joy is a membership-only dog park located on Blossom Trail in Mount Joy. This dog park is open daily from dawn to dusk and features two off-leash sections for small and large dogs. You'll need to go through a registration process and pay $50 a year for a swipe card that grants you access to the dog park.
5. Godfrey's – Welcome to Dogdom
This dog area is membership-only and is located in Mohnton, PA. Welcome to Dogdom is a "campus" for dogs that spans four acres. There is a Canine Learning Center and a seven-room retail shop on-site in addition to two dog parks!
One dog park is for small dogs 30 pounds and under and one is for dogs weighing above 30 pounds. Each dog park features running water from April 1 through November 1. They also each include toys, a covered area, and are double-gated. They even have wading pools in the summer!
6. Jim Dietrich Park
Jim Dietrich Park is located in Reading, is free to use, and features three large gated areas for dogs. One area is for small dogs, one is for large dogs, and the other they use to help rotate to keep the grass healthy in all areas. Picnic tables and doggie waste bags are available on-site. However, you will want to make sure you bring your own water.
7. Doggie Dugout Dog Park at Lower Allen Community Park
Lower Allen Community Park is located in Mechanicsburg and has a dog park called the Doggie Dugout! It's free to use and is open as long as the park is open, but you do need to complete a registration form before you use the dog park.
This dog park features separate play areas for small and large dogs, is double-gated, and is enclosed with chain-link fencing, so dogs can run and play off-leash. Water fountains are available on-site as well as waste bags to help make clean-up easy.
Dog parks can be a great place to take your dog, especially if they need some time to run or should only be let off-leash in secure areas. Following any specific rules associated with a particular dog park and keeping some dog park etiquette tips in mind can help make sure both you and your dog have a fantastic time!