5 Dog Products with a Star Wars Theme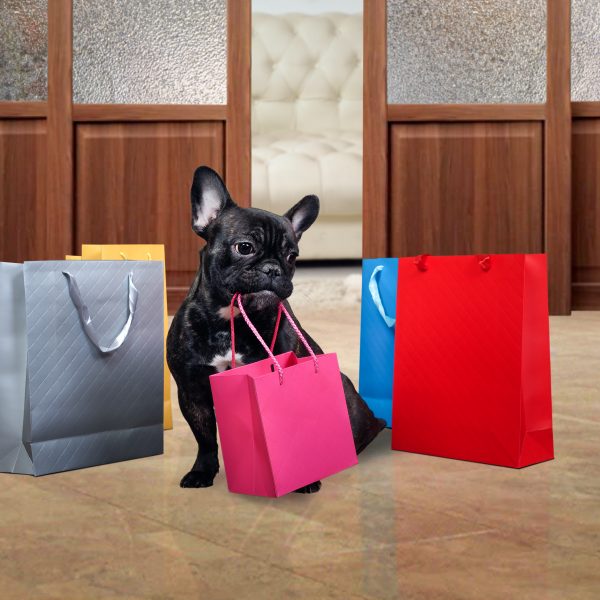 Star Wars has always been popular. Ever since Disney acquired the franchise, there have been reboots and expansions, which has helped it reach a whole new audience. If you're a dog owner who loves Star Wars, check out these dog products with a Star Wars theme:
Dog Costumes
When it comes to dog products with a Star Wars theme, you'll find the widest variety of options in dog costumes and dog apparel* (Amazon Affiliate Link). Not all dogs will accept wearing a costume, but some enjoy the experience.
If your dog enjoys dressing up, you can find plenty of options out there. From a classic Jedi robe* (Amazon Affiliate Link) to an At-At* (Amazon Affiliate Link) and more, you're bound to find a costume that will turn your dog into your favorite Star Wars character or creature.
Dog Bowl
You can bring the force to the table every time your dog eats or drinks with an official Star Wars dog bowl* (Amazon Affiliate Link). It's built to be dog safe and is also dishwasher safe for easy cleaning.
The bowl also features rubber bumpers on the bottom to keep it in place while your dog eats or drinks. This can help reduce mess while your dog is eating or drinking by keeping the food and water in the bowl instead of the bowl, and everything in it, sliding all over the floor.
ID Tags
You can also outfit your dog with ID tags featuring a Star Wars theme to dress them up without having to use a costume. There are plenty of options available, including a dog tag shaped like the Death Star* (Amazon Affiliate Link).
It's safe, decorative, and can include your dog's information on it. Also, it's lightweight, so it will add some pizzazz to your dog's collar or harness without weighing them down or getting in the way.
Dog Leash and Collar
If you want to bring the force along with you every time you and your dog go for a walk, you can get a dog leash imprinted with Star Wars characters* (Amazon Affiliate Link) or a collar featuring your favorite design.
Granted, you don't want to get these just for the Star Wars feature. Thankfully, most of them are also made to be durable and comfortable for your dog. Plus, with so many options available, you're bound to find something that works for you.
Dog Toys
Star Wars-themed dog toys* (Amazon Affiliate Link) can help make playtime a little more magical for you and your dog. You might just find out how strong the force is within your dog, and whether they're drawn to the light or dark side. Whether your dog would prefer chewing on Chewbacca, Darth Vader, a lightsaber, or something else, there are plenty of options to choose from.
Regardless of whether you're a Jedi, a Sith, a Bounty Hunter, light side, or dark side, there are so many dog products with a Star Wars theme that you're bound to find exactly what you're looking for.
*Greenfield Puppies is a participant in the Amazon Services LLC Associates Program, an affiliate advertising program designed to provide a means for sites to earn advertising fees by advertising and linking to amazon.com. Greenfield Puppies may earn a commission for purchases made through Amazon affiliate links on our site.