Enjoy Bark In The Park at Clipper Magazine Stadium on April 30!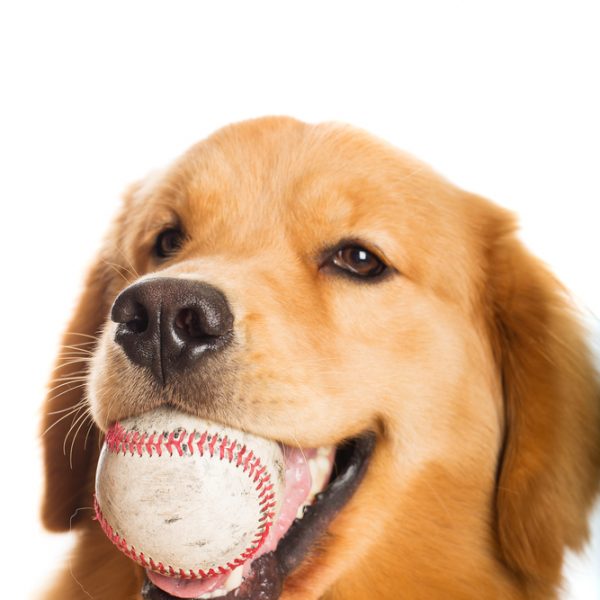 While we try to include our dogs in many family outings, it can be difficult to do so because they are only allowed in a handful of places.
Luckily, every now and then, businesses and other places are able to make exceptions for our furry friends so the whole family can come out and enjoy a day out together.
On April 30, your entire family will be able to enjoy America's favorite pastime together along with a doggie parade and plenty of hot dogs and treats to spare!
Bark in the Park is meant to be a way for families to bring their furry friends to enjoy the beautiful weather, other pups, good food, and a lot of fun. In order to have a good time at Bark in the Park this year, here are a
few tips to keep you and your furry friend happy and comfortable:
Don't Panic
If you have a dog that is nervous or not used to large crowds, you should be sure to bring a leash, a blanket, and (if you have one) a vest that lets others know your pup is shy or cannot be petted. This way, they will be able to enjoy the time with the family as well as their own personal space.
If you do not have a vest, it is a good idea to tie a yellow handkerchief around their neck or purchase a yellow leash. Yellow has become an international sign that a dog needs space and cannot be touched.
Tidy Up
Be sure to bring plenty of poo bags for your dog so you can leave the park clean and orderly. This will make the park's staff and other patrons happy and appreciative.
Stay Together
No matter what, always make sure a family member stays with your dog at all times. This will keep them happy and calm throughout the game and will make them a lot easier to handle among the large crowds.
Have Fun!
Don't forget to have a good time! Be sure to share the hot dogs, ice cream, and fries with everyone and don't be shy if your pup becomes an even bigger extravert. Make a new friend, laugh, and enjoy the day. Bark in the Park only comes once a year!