4 Facts About the Shih Tzu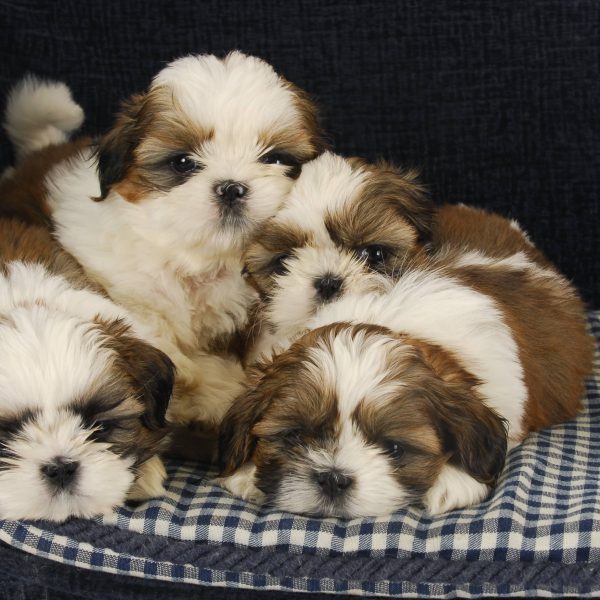 The Shih Tzu is a classic, cuddly companion breed. These small dogs are very affectionate and tend to get along well with children, other dogs, and other pets, which makes them a great fit for families. Here are a few more facts about the Shih Tzu:
1. Shih Tzu Have Royal Origins
Shih Tzu originated in China over 1,000 years ago and are one of the small dog breeds that were specifically developed by the Imperial family. Imperial breeders crossed their ancestors with the Lhasa Apso, Pekingese, and Pug to create the Shih Tzu. Much like the other breeds, these small dogs were bred specifically to be royal lap dogs within the palace.
2. They Didn't go Global Until the 1930s
Because the Shih Tzu was developed within the palace for Imperial royalty, they were not often found outside of the palace walls. On top of that, the breed almost disappeared in 1908 when the Dowager Empress Tzu Hsi passed away. She supervised the Shih Tzu breeding program and it fell apart when she died.
Between the Communist Revolution and the lack of a breeding program, it took a while for the Shih Tzu to recover. They were relatively unknown outside of China until around the 1930s when they started to gain global recognition.
Due to the dwindling numbers of the breed, every Shih Tzu that is alive today can trace their ancestry to one of 14 dogs that were used to rebuild and repopulate the breed. The breed started to make it to the United States around the 1950s when soldiers brought them back with them. It would take until 1969 for the AKC to recognize the Shih Tzu as a member of the Toy Group.
3. Shih Tzu Tend to be Quiet Dogs
The Shih Tzu is a quintessential companion that loves nothing more than being around their favorite people and receiving attention and affection from them. Because they crave attention and thrive on affection, they absolutely love being around people.
In addition, they tend to be quiet dogs. Although they are alert and lively little dogs, they do not tend to bark a lot. However, they can be accidentally or purposefully trained into barking, so you do want to be careful about what behavior you are rewarding in a Shih Tzu puppy.
4. First-Time Owners May Need Training Classes
Shih Tzu are intelligent dogs that are eager to please and are in tune with their owners. But, they also have a stubborn streak and are sensitive to harsh tones. Additionally, they are known to use their cute face to try and push boundaries, which can result in inconsistent training and undesirable behavior if an owner rewards those behaviors.
Because of this, training classes are recommended for first-time owners. Classes can help keep training consistent and reinforce it while also strengthening the bond you have with your Shih Tzu puppy. Plus, training classes tend to offer opportunities to socialize a puppy and may even host safe puppy play sessions too.
These are just a few facts about the Shih Tzu. These little dogs love to be an involved member of the family and tend to be a good fit for single owners and families who can give them the attention and affection they crave.
If this sounds like the right dog breed for you, learn more about them, and then check out the available Shih Tzu puppies. Who knows? You could end up finding your new best friend and the perfect addition to your family!