Some of the Funniest Dogs On The Internet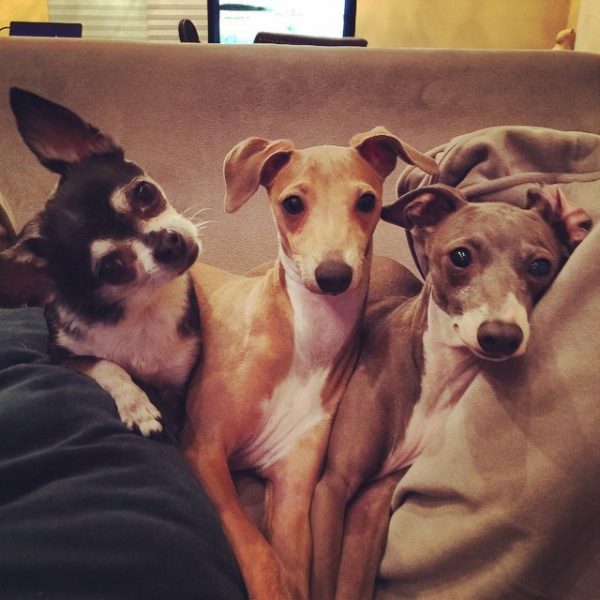 I think we all know that dogs are just wonderful. They are patient, sweet, smart, and full of love.
Here are a few of the dogs that not only fill their owner's lives with joy but millions of viewers around the world:
Talking Dog
This pup first came to YouTube bringing his love of all things bacon and steak in 2015. The video consists of the pup pining over its owner's latest meal. It often consists of hopeful eyes and regretful moans. Despite earning over half a million views on YouTube, he was never given his hearty treat while the cameras were rolling. Hopefully, he and his maple bacon were united after the video ended.
Loki The Corgi
Loki has been in videos, vines, comics, and everything in between. This lovable stumper had a face for film with his soulful eyes and expressive bark. Unfortunately, Loki crossed the rainbow bridge in late 2016. Now, he is frapping with the angels and I'm sure he is cracking them up along the way. Luckily, we will always have the countless video, vines, snapchats, and pictures he shared.
Rusty the Narcoleptic Puppy
Rusty the dachshund was the first dog with narcolepsy to be filmed. Somehow the ancient video had found its way onto the Internet and straight into our hearts. While for many the video was something to squee at and move on during our workday, Rusty also became the mascot for pups (and even humans) with narcolepsy.
Loca the Pug
Loca the pug is an adorable little fella from the emerald Isles. He is in a large dog family that gives him plenty of love and attention. But, unlike other pups, Loca has an issue with running. While he works hard to keep up with his brother and sisters, he has a bit of trouble keeping himself from falling all over the place or tumbling over his siblings. Luckily, he has very patient owners and siblings to help him through life.
Peach, Marbles, and Kermit
Jenna Marbles is a YouTube star that has three adorable tiny dogs named Peach, Marbles, and Kermit. While they all seem somewhat aloof in the videos, she makes sure their personalities shine through their shy demeanors. If you need a laugh, we suggest watching the Dog Intelligence Test video or How To Annoy Your Dogs Part 1, 2, and 3.