How to Help Puppies Around the World: Volunteer!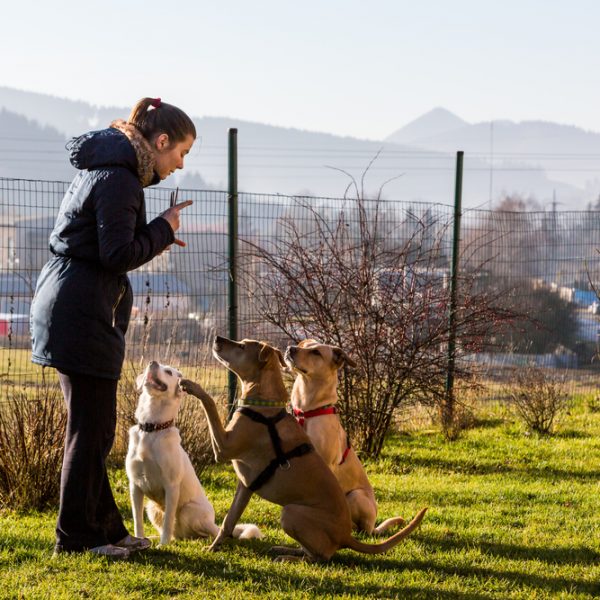 Are you looking for a way to share your love of animals with the world? Have some spare time, and want to help dogs in need? Aside from donating to shelter and other organizations that promote animal welfare, there is probably a lot that you can do in your own community to help animals. Here are ideas on how to help puppies near you!
Volunteer at a Shelter: ASPCA
Search online for the pet shelters closest to where you live and apply to be a volunteer. You can work with dogs or cats. Volunteering at a shelter has the added benefits of being emotionally rewarding and giving you precious time with adorable animals. Many of whom will show you lots of love.
At the ASPCA shelter in New York City, volunteers take on a variety of roles. People 21 and over can be volunteer adoption counselors. What they do is manage the whole process of adoption. When people walk into the shelter, adoption counselors greet them.
They answer the potential pet parent's questions and direct them toward the types of pets who fit into their lifestyle, living situation, and schedule. Eventually, they oversee "meets" between the potential pet parents and the animals they are considering adopting.
If you're good at gently getting dogs to behave, the ASPCA will appreciate you! ASPCA also provides volunteers the opportunity to be "dog handlers". These volunteers move dogs in and out of their cages, walk dogs outside and teach them basic obedience, clean up after them when they are outside of their cages, and attend obedience classes.
Foster caregivers provide excellent temporary housing and care for animals for are very young, sick or injured. They are responsible for making sure dogs get proper nutrition, exercise, and socialization.
"Helping hands" volunteers assist medical staff in caring for animals. They work with both dogs and cats, retrieving them from where they are housed at the organization, and provide medical support to veterinary staff.
Volunteer with the Animal Humane Society
The Humane Society is another great organization that provides volunteer opportunities. There may be a branch near you!
For most volunteer jobs with the ASPCA, you must be at least 18, but the Animal Humane Society only requires volunteers to be 16 years of age, and they even have a special program for high-school students. The Humane Society requires that volunteers make at least a one-year commitment, however.
Humane Society volunteers can also play a number of roles within the organization. Community outreach volunteers help to connect people who may not have had any previous contact with the organization.
They table at events, distribute flyers, do data entry, and more. Some volunteers help out at spay/neuter clinics, interacting with humans and pets, and preparing the surgical materials used in the procedures.
Clearly, there are many ways to help out, not just at the American Humane Society and the ASPCA, but also at thousands of independent shelters around the country.
If you don't have the time to volunteer, but still want to know how to help puppies, shelters are always grateful for donations. Many times they will list donations they need on their website. If you can't find it or there isn't one to reference, you can always call them and ask what donations would be the most helpful.