June 14, 2015: World Pet Memorial Day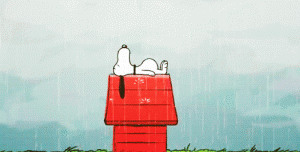 On this day people all over the United States will be remembering our furry friends that have passed over the rainbow bridge. Here are a few ways you can honor your pets that have passed on and cherish the time you have with those who are still here.
Donate
If possible you can donate funds and or goods to your local shelter. This will help them keep the pets well fed and healthy. Shelters need goods such as blankets, food, treats, leashes, collars, and food products for the staff such as coffee, snacks, and water. All these products keep the shelter running in tip top shape.
Volunteers and employees in the shelter will also seriously appreciate gift cards if you are able to donate gift cards to their local restaurants and cafes. That way they can be energized and focused to help the pets in the shelter find their forever homes.
Volunteer
Volunteering your time can help your local shelter tremendously. If you have time offer to come in for two hours or more. They will undoubtedly have plenty of work and you will feel better about donating your time to pets in the shelter and to your community. Volunteering is a wonderful way to pay tribute to your pup. You are able to give a pet in the shelter the love and affection they need and you are able to help them find their new home.
Appreciate the Present
Take your pup out for an extra long walk, make them a special dinner, and cuddle up with them to watch a movie. Give them a new toy or take them to the pet shop so they can pick out their own. You can always make your own toys for your pooch. They may even love them more. Your pet is a part of the family and needs to be aware that they are appreciated and cared for.
Pets are wonderful additions to our family that can bring joy, love, and happiness into our lives. They often encourage us to become more active, affectionate, and are more patient with us than we can ever comprehend. Unfortunately when we say hello to a new furry friend we also have to say goodbye. Make sure when you adopt a pet you cherish the time you spend together and care for your pet to make their life as happy as possible.