How to Keep Your Dog Occupied on Snow Days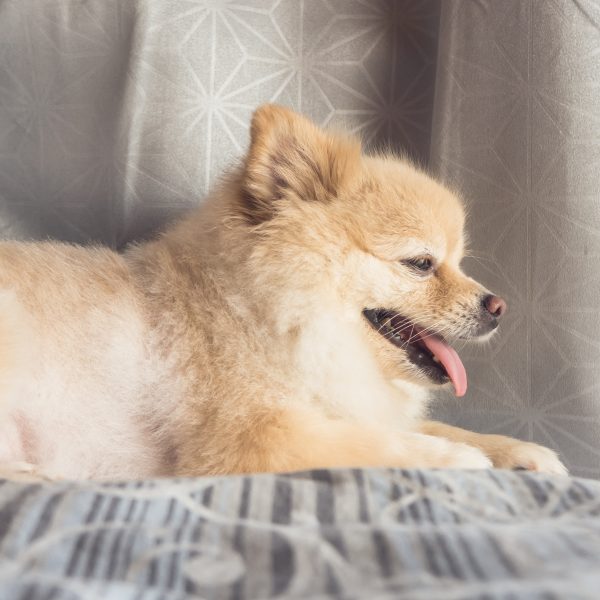 While many pups adore running through the snow with their owners and friends, once the snow gets past a few feet, your dog may not be too eager to leave the comfort of their dog bed.
Here are a few ways to keep you and your pooch entertained so cabin fever does not set in when you're snowed in:
Build a Dog Fort
With the blankets, couch cushions, and your dog's bed, you can make your own fort for you and your dog. They will love the activity and the spontaneous cuddle time while enjoying the comfort of the fort.
Play Indoor Fetch
If you have the room, play a gentle game of indoor fetch. This way, your dog will get some of their energy out without ruining your home or going outside. You can use their favorite toy or old socks balled up to form a ball. They will appreciate the effort and the entertainment.
Make Dog Biscuits
Homemade dog biscuits are easy to make and your dog will be thrilled with a new treat. With some oatmeal, peanut butter, and a bit of water, you can create quick and delicious treats you can keep in the fridge and give to your dog. Just be sure to give the pup a few before putting them away! Otherwise, your dog may never forgive you!
Have a Dog Movie Day
Once the dog biscuits have been stored and the dog fort is finished you can always cuddle up for a dog-centric movie marathon. Watch Airbud, Milo and Otis, Homeward Bound, or your favorite dog movie while munching on popcorn and kibble. Your pup will love the time they get to share with you and you will be happy to kick your feet up and let the snow fall.
Pamper Your Pup
If you have a pooch that loves a bubble bath, give them a nice bath and maybe massage some paw balm into their paw pads. They will love the extra TLC and the moisturized paws will come in handy when they do have to trudge through the snow.
Make a DIY Pup Puzzle
With some treats, tennis balls, and a muffin tin, your dog can have plenty of fun without you having to spend a lot of money or time. In each tin, you should place a few pieces of kibble and a tennis ball. Then, let your dog sniff and try to get to the kibble. They will love the game and you will love watching them figuring out what to do.