Minnesota Dog-Friendly Travel Guide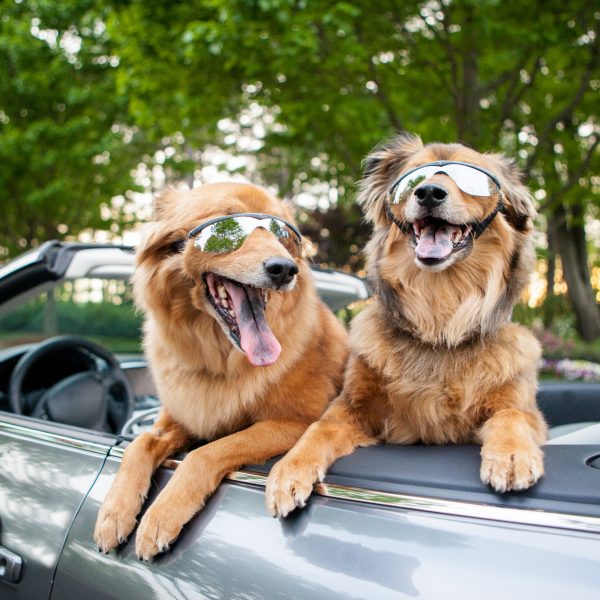 Traveling with your dog can be a lot of fun. But, it can also be really stressful too. There are a lot of details to consider and not everywhere you go will be dog-friendly. A little research and planning before your trip can help you reduce stress and keep things fun.
Dog-friendly travel guides can be a great place to start when you're thinking about taking a trip with your dog. If you're headed to "The North Star State", use this Minnesota dog-friendly travel guide to start your research and plan a trip both you and your dog can enjoy together:
3 Dog-Friendly Activities in Minnesota
You don't want to spend all of your time in the car or in your hotel room. And, even if you have a dog-friendly hotel room where you can leave your dog unattended, it's not fun for you or your dog to leave them cooped up while you explore. Instead, add dog-friendly attractions to your trip itinerary and explore together. Here are a few dog-friendly activities in Minnesota to consider for your trip:
1. Val-Hi Drive-In Theatre
Should your travels bring you near Lake Elmo and you need a low-key activity, consider spending some time at the Val-Hi Drive-In Theatre. This drive-in is family-friendly and it's dog-friendly too! There is plenty of grass where you and your dog can stretch your legs and, usually, there are other dogs there too. So, your pup could make some new friends.
There are a concession stand and an arcade. The theatre is open every night and runs specials on both food and movies. They sometimes have a 3-for-1 movie special. You'll want to have some cash on hand because they do not accept credit or debit cards. If you find yourself there without cash, don't worry as there is an ATM on-site.
2. Kiwanis Recreation Area
You'll find a variety of different dog parks, parks, off-leash areas, and more all around Minnesota. The Kiwanis Recreation Area is one of them and is located in Mankato. It features plenty of trails and two large fenced-in areas – one for smaller dogs and one for larger dogs.
There are plenty of grassy areas as well as wooded areas for your dog to run through leash-free. Water is available as well as waste bags, so you don't need to worry about carrying around your own.
3. Gooseberry Falls State Park
If you are a fan of waterfalls and find yourself near Two Harbors, set aside some time to explore Gooseberry Falls State Park. Your dog needs to be leashed at all times, but they are welcome to join you throughout the park. You and your dog can explore the shoreline along Lake Superior, visit gorgeous waterfalls, and relax while looking out over a river gorge.
3 Dog-Friendly Hotels in Minnesota
After a day full of exploration, adventure, and fun, you'll want to make sure you have a comfortable place to rest for the night that will welcome both you and your dog with open arms.
Not all hotels are dog-friendly and those that are dog-friendly tend to have limited dog-friendly rooms available, so it's important to do your research and to reserve your room early. Here are a few dog-friendly hotels in Minnesota to check out and see if they're the right fit for you to "check in":
1. Kahler Grand Hotel
If you will be staying overnight near Rochester, consider booking a room at the Kahler Grand Hotel. This historic hotel is located in downtown Rochester and is considered a staple of the city.
Plus, it has dog-friendly rooms. You are welcome to bring two dogs of any size with you, but they will need to be crated if they are left unattended in the room. There is also an additional pet fee, which is $150 per stay.
2. Caribou Highlands Lodge
Whether you just need to stay overnight in Lusten or you want an excuse to relax in luxury, the Caribou Highlands Lodge is worth a look. This lodge offers a variety of options for rooms. You can rent lodge rooms as well as condos, suites, studio units, townhouses, or multi-level homes.
And, your dog is welcome to join you. You are permitted to bring up to five pets of any size to stay with you, but they cannot be left unattended. There is an additional pet fee, which is $35 per night. Also, your dog will receive a "Pooch Package" when you check in with some goodies.
3. Country Inn & Suites Albert Lea
If you'll need a place to stay near Albert Lea, the Country Inn & Suites Albert Lea is a dog-friendly hotel to consider. Although the suites are not dog-friendly, this hotel does have some dog-friendly rooms available. For these rooms, you are welcome to bring two dogs of any size to stay with you for an additional pet fee, which is $25 per stay.
2 Dog-Friendly Restaurants in Minnesota
While you're traveling, you can always stop at convenience stores or grab fast food. But, that gets old really quick and it often means you miss out on unique experiences and local flavors.
Instead of eating only what you brought with you or at quick stops along the way, take a look at some of these dog-friendly restaurants in Minnesota and stop by for a more relaxing bite to eat if you end up near one of them near a mealtime:
1. Urban Eatery
If you're in Minneapolis near a mealtime, consider stopping by Urban Eatery for some food. They offer a varied menu that features staples as well as staples with a twist.
Some of the local favorites include spicy lamb burgers, shrimp tacos, their signature hummus, caprese chicken sandwiches, jalapeño mac and cheese, and more.
Not only does the outdoor patio have a gorgeous view of Lake Calhoun, but it's also dog-friendly. Your dog will be provided with a bowl of water and might even get a treat too!
2. Pub 819
Located in Hopkins is Pub 819. This local favorite features 32 beers on tap with both local and regional flavors in addition to over 80 whiskeys. If you're not big on drinks, this place still has plenty to offer. Their menu features a wide variety of dishes.
Their Angus beef pub burgers, which are made from scratch, are one of the many local favorites. You can also find flatbreads, sliders, and plenty of other options on the menu, including desserts. Plus, their outdoor patio is dog-friendly and they even have a dog menu!
With this Minnesota dog-friendly travel guide, your research is off to a good start! Planning ahead, reserving early, and using dog-friendly travel guides to help you along the way can help make traveling with your dog less stressful and way more fun for you both. Here's to safe travels, happy trails, and wagging tails no matter where your travels may take you!