Pet Cancer Awareness Month.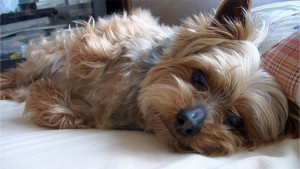 Sponsored by Pet Cancer Awareness and the Blue Buffalo Foundation for Cancer Research.
Set an appointment
Setting an appointment is the first step to better your pooch's health. Having regular check ups for your dog will help keep track of their health and give you piece of mind. Once you set your appointment it is best to set up a small pack or kit for you pooch. This kit should include a small bag of kibble, a favorite toy, a bottle of water and water bowl, and possibly a blanket for comfort. The kibble can be used to keep their focus while the exam is happening and the water will help calm them while they are panting. Be sure to sit with your pet throughout the exam if allowed. This will help your pooch stay calm and feel safe.
Healthy diet
Before your check up be sure to research the food you are feeding your pup now and compare it to other dog food on the market. You will want to purchase dog food that is mostly protein and vegetables to keep them full and healthy. You can allow some gluten or wheat into their diet but it should not be the main ingredient.
You should also consider making your own dog treats. By mixing oatmeal, cinnamon, and peanut butter you can make delicious treat balls that they will love. If you are not much of a doggie chef a good bone is always the best treat. While you can buy dog bones at a pet store, dog bones at farmer's markets are often inexpensive and full of bone marrow, which keeps Fido healthy and happy.
Regular exercise
After a filling breakfast for you and your best friend, it is time to head out for a walk or hike. Depending on your dog's size and energy levels you will want to have a longer or shorter walk. It is often best to go at least a mile at first and then go further from there. That way you can learn your dog's limits and work with them to maintain a healthy weight.
Plenty of rest
Once the long day is over be sure to allow your pup to wind down and have a good night's rest. Just like us dogs need plenty of rest to stay healthy. Be sure to let them relax instead of playing until their exhausted. Dogs need breaks, too!