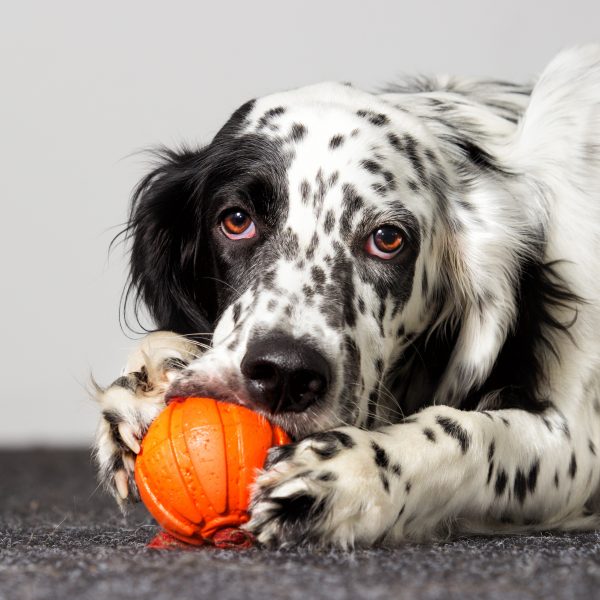 To keep your pup happy, you've no doubt amassed a pile of odds and ends that neither you nor your dog actually use. These castaway stuffed animals, irritating hidden squeaky toys, and unused gizmos often lie abandoned in favor of cardboard boxes and old mail. To help you eliminate the pile, we've made a list of popular dog gadgets that will get some serious use!
1. The Treadwheel
For some dog owners, the Treadwheel may seem alien. But trust us, Jack Russell Terrier owners are all about it. This mechanism is similar to the wheels of smaller animals, like hamsters, and serves the same purpose. Dogs with excess energy will get a kick out of being able to expend it, and dog owners will be overjoyed to be able to relax.
2. The Chuckit
The Chuckit* (Amazon Affiliate Link) is a new and improved version of the tennis ball. With grooves instead of painted lines, this toy cleans dogs' teeth during play. Its rubber exterior is also safer to chew. Overall, the Chuckit is a tennis ball 2.0 – with less slobber!
3. The Foobler
This gadget is for inquisitive pups. The Foobler is a multi-compartmented, slow-releasing treat toy with a twist; it's on a timer. Every six minutes, the Foobler rewards pups with treats from one of its compartments. Pups will spend hours trying to work out the puzzle, and keep them busy during long errand trips.
4. Automatic Ball Thrower
Another gadget for energetic pups, the iFetch* (Amazon Affiliate Link) shoots balls long distances for pups to fetch. The iFetch comes in different sizes, and each is customizable for distance. It gives dogs their much-needed playtime while saving dog owners' rotator cuffs.
5. Super Pooper Scooper
This gadget is the most sanitary and back-saving device for poop scooping on the market. The Pooch Power Shovel is a lightweight vacuum for dog waste. Once the waste is removed, dog owners simply fling it in the garbage and voila! No more pesky poo.
No matter which of these popular dog gadgets you decide to buy, your pup will adore you. As far as he's concerned, just being there is enough. Well, with some kibble and a few pets, that is.
*Greenfield Puppies is a participant in the Amazon Services LLC Associates Program, an affiliate advertising program designed to provide a means for sites to earn advertising fees by advertising and linking to amazon.com. Greenfield Puppies may earn a commission for purchases made through Amazon affiliate links on our site.