5 Questions to Ask at Your First Vet Visit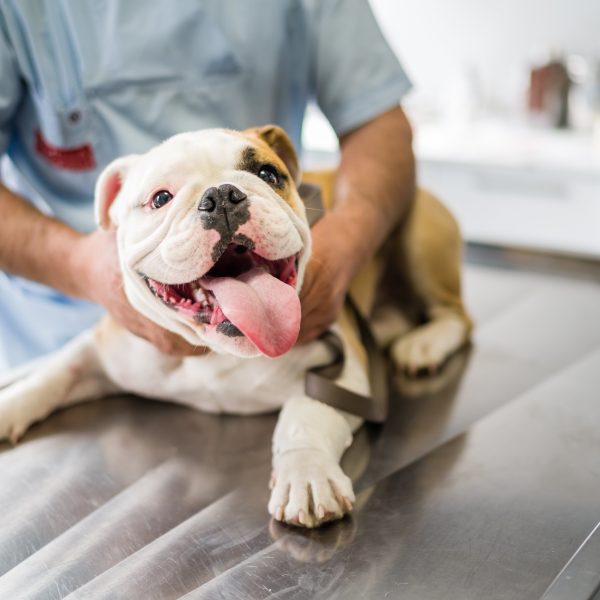 If you recently brought a new dog home, you should have a vet visit scheduled. If this is your first time at a veterinarian, you might not know where to start. It can be an anxious time for you and your dog, but it is an important step in starting off on the right foot. Here are a few questions to ask at your first vet visit:
1. What Vaccines Does My Dog Need?
Scheduling a vet visit early on is something you need to know about the first six months with your puppy. Vaccinations are a very important part of your dog's health and are often done at different stages of development. Your vet will determine which ones they need based on which ones they already have, your dog's surroundings, and their age and health risks.
Your vet may ask about where your dog will go, such as the dog park, doggie daycare, or if you will need to board them at any point. If you have any questions about why they are suggesting certain vaccines or excluding some, don't be afraid to ask!
2. What Items Are Dangerous to My Dog?
Certain plants, harmful foods, and household cleaners can be dangerous to your dog. It's important to be aware of these items so you can keep them out of reach of your dog. Your vet will be able to answer all your questions and set your mind at ease.
However, there are plenty of fruits and veggies that are healthy for your dog. Adding these fruits and veggies to their diet is a great source of fiber and nutrients. Introducing these foods as "treats" is a great way to reward your dog in a healthy way.
If you forget something, you can always email or call your vet. It's also helpful to keep the Pet Poison Helpline in mind if you need an answer ASAP.
3. Is My Dog Healthy?
Your vet is there to determine the health of your dog and to help you keep them healthy. Determining the health of your dog at their first visit gives you a good starting point. Your vet will look for signs that your puppy is healthy and for anything that could be a cause for concern.
They'll most likely evaluate your dog's skin condition, as well as respiratory and gastrointestinal health. Even dogs that present as healthy may be carrying parasites or have an underlying disease. They may run blood tests or a urinalysis. Getting any issues under control as early as possible can help get your dog off to the best start.
4. How Much and What Food Should I Feed My Dog?
How often to feed a puppy will depend on your specific puppy. Puppies often require a specific type of diet to give them the right nutrients, protein, and fat at a young age. Doing so can help avoid excessive weight gain, skin problems, as well as other issues.
Your vet can recommend a good diet to follow to help your puppy grow healthy and strong. They can also help you determine how much food your dog needs and when to increase or change their diet.
If your dog is older, your vet can recommend the right diet for whatever age range they are in as well as their activity level. The right nutrition is important for every dog so talking things over with your vet is a great place to start when it comes to choosing the best dog food for your dog.
5. When Should They Be Spayed or Neutered?
This is one of the common questions dog owners ask vets and should be one you ask in your first vet visit. Spaying and neutering are important aspects of your dog's care. Unless you plan on responsibly breeding your dog, this should be performed at around age six months to one year. Of course, your vet will evaluate your dog and decide on the right time. Weight and health conditions typically factor into deciding what age is safest for your dog.
These are just a few questions to ask at your first vet visit. Your vet is a vital part of your dog's life and health. Choosing the right vet is an important decision but once you find the right one, they will help you and your pup begin your new life in the best way possible!