Should I Microchip My Dog?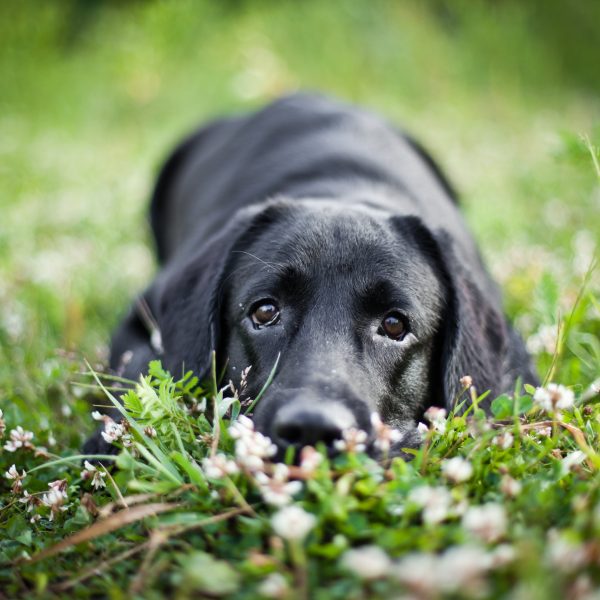 When it comes to your dog, there are a lot of things available to help you care for them. From products to basic care, maintenance, and more, there are plenty of things to do and technology available. One way to help keep your pup safe is to use a microchip. But, this is a technology that some dog owners aren't using. Here's what to know about microchipping to help you answer the question – should I microchip my dog?
What is a Microchip?
A microchip is a small responder that is about the size of a large grain of rice. It contains identification information for your dog and is implanted just under the skin of your dog. The most common way they are implanted is a quick injection performed by a veterinarian.
Microchips are generally implanted along the back of your dog and usually between the shoulder blades. For your dog, it's like getting a vaccination or a shot, so it's easy and does not cause a lot of pain. As with shots you get, your dog may also experience some tenderness around the injection area for a couple of days afterward.
How Does a Microchip Work?
A microchip uses passive RFID (radio-frequency identification) technology. You can register your dog's microchip online and update their information. Then, when their microchip is scanned using a microchip scanner, it provides an ID number to the scanner.
A vet's office or shelter can then look up that ID number to identify your dog. This process is most useful in the case of lost dogs.
Should I Microchip My Dog?
When it comes to whether you should microchip your dog, the short answer is yes. The longer answer is also yes.
If you adopt your dog from a shelter, they will often come with a microchip as several rescues and shelters are sending pups home with a microchip. There are also laws in place in several states that require dogs to be licensed. For some states, including Pennsylvania, you can apply for a lifetime license if your dog is spayed or neutered and/or microchipped.
If you are buying a puppy that does not have a microchip yet, it's a good idea to plan to pay for your new puppy to be microchipped.
How Much Does a Microchip Cost?
Microchipping costs vary, but generally, they range from $20 – $70. After the microchip is implanted, you will need to register it and update the information associated with your dog.
There are multiple microchip registries available, including the ones run by the brand of microchip you use, and they may have fees associated with them. Some may be a one-time registration fee while others may be an annual fee.
For example, PetLink.net offers free registration for their brand of microchips sold through vets in their partner program. But, you can still register any microchip with them for a one-time fee of $19.99.
You can also check your dog's microchip information by using the AAHA Universal Pet Microchip Lookup Tool. As long as the microchip registry you use shares their information with this database, and most manufacturers do, you'll be able to use it to look up your dog's microchip ID.
You won't be able to update information from within the tool as you'll need to do that through your microchip registry, but it's good to check and see what information shows up to verify that it is correct. There is even a day dedicated to this. It's on August 15 and is National Check the Chip Day.
3 Benefits of Microchipping Your Dog
It's easy to just say, "yes, you should microchip your dog". But, it's a lot better to be able to say, "yes, you should microchip your dog and here's why". Here are a few benefits of microchipping your dog:
1. Microchips Help Get Your Dog Home Safely
A microchip won't help prevent your dog from getting lost, but the biggest benefit of microchipping your dog is that it can help get them back home quickly and safely in the event that they run away or are lost. In addition to lost dog alerts and announcements, you can also file a lost pet report with your microchip registry to help aid in the search.
In doing so, a vet or shelter that scans your dog's microchip will be able to see that the dog is lost in addition to knowing exactly who to call in order to reunite them with you. It's also important to keep in mind that getting a microchip implanted is not a GPS tracker.
A microchip does not tell you where your dog is located; it just provides contact information for your dog should their chip be scanned, which should be done if someone finds a lost dog.
Because of this, it's not a bad idea to invest in a GPS tracker* (Amazon Affiliate Link) for your dog. This is particularly useful for when a dog gets lost or runs off during the hot summer months or cold winter months when it can become more dangerous for your dog in just a few hours.
Even the best-behaved, most-attached dogs can sometimes get scared, run off, and get lost. Some dogs are just prone to wander and may not be able to navigate back home on their own. A microchip and a GPS tracker offer the best safety net in case of a lost dog.
2. They are Easy to Update
One of the benefits of microchipping your dog is that, once you register it, it's easy to update your contact information.
How to Update Microchip Information
When you need to update your dog's microchip information, all you have to do is go online and sign in to the registry with your dog's registration. From there, you can change your address, phone number, or anything else that you need to change.
3. Microchips Last a Lifetime
Another benefit of microchipping your dog is that it is a one-time investment that lasts a lifetime. You may need to pay for the registration of it, either as a one-time fee or an annual one, but you won't need to pay for the microchip again.
It's a quick process that is relatively painless and your dog's microchip lasts a lifetime. So, as long as you keep their information up to date, there will always be a way to bring them back home to you in case they get lost.
Microchipping your dog is just one way to help make sure your dog can make it back home if they get lost. It's a great backup plan if they happen to slip out of or lose their collar with their ID tags on it.
*Greenfield Puppies is a participant in the Amazon Services LLC Associates Program, an affiliate advertising program designed to provide a means for sites to earn advertising fees by advertising and linking to amazon.com. Greenfield Puppies may earn a commission for purchases made through Amazon affiliate links on our site.