Should Pet Owners Get Pet Insurance?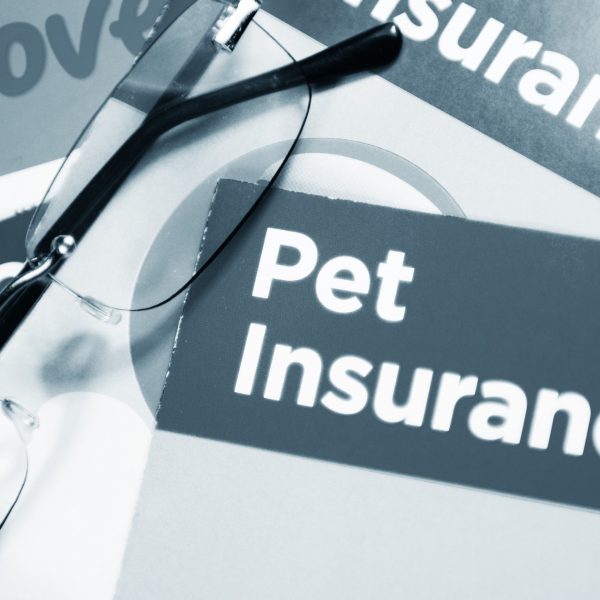 Insurance isn't a product that you buy and then use. It's risk management and protection. Oftentimes, you pay into it to cover emergencies that you hopefully never have. Premiums can easily get expensive and coverage varies, especially when it comes to pet insurance. Here's what pet owners should know about pet insurance:
What is Pet Insurance?
Pet insurance is like health insurance for your pets. You pay a monthly premium for coverage and some of your veterinary costs will be covered by your pet insurance plan and provider. Much like health insurance, coverage will vary. Pet insurance plans typically cover accidents and illnesses, but don't tend to cover all veterinary costs.
The amount of coverage you have depends on your pet insurance plan and how much you're able to pay for a monthly premium. Depending on the plan, you may be able to add coverage for preventative care for an additional cost. As with all insurance plans, you'll have to review all of the options and details, like deductibles and lifetime limits, to understand what is covered, what is not, and how much is covered.
Should Pet Owners Get Pet Insurance?
Pet owners should definitely consider getting pet insurance for their dog. But, it all depends on your resources, situation, and dog. Pet insurance is a bit of a gamble. You may pay monthly premiums for your pet insurance and then never need to use it. If something happens and you don't have pet insurance, you could find yourself faced with a mountain of vet bills. Oftentimes, pet owners who have pet insurance and have needed to use it, have found it helpful and worth the investment.
Pet insurance may not be worth the cost for a generally healthy dog. However, there is no way of knowing whether your dog will always be healthy. You also can't account for accidents or illnesses. Even the healthiest dogs can get into unfortunate situations or get sick. If you have the income to spare, you can likely get away without having pet insurance. You'll just need to be prepared for the possibility of large vet bills.
If surprise vet bills are not something you want to worry about, pet insurance can provide peace of mind and protection against significant financial burden. If your dog has a chronic condition or could be prone to certain illnesses, pet insurance can be a good investment that allows you to get your dog the care they need. Depending on the company and plan, you may not be able to get coverage for treatment of a pre-existing condition. This is one reason why it may be a good idea to obtain pet insurance for your dog before these conditions develop.
Veterinary care can get costly very quickly, particularly in emergencies. With the right pet insurance plan and coverage in place, these costs can be covered. Depending on the plan, you may have to pay out-of-pocket and then submit the costs to your pet insurance company as a claim for reimbursement. Pet insurance can certainly provide peace of mind and assist in covering the costs associated with care from accidents or illnesses that arise throughout your dog's lifetime.
If you've decided pet insurance is the right decision for you, be sure to do plenty of research and read all of the details before signing on the dotted line. Don't be afraid to consult an attorney on any contract terms you don't fully understand. This could save you from some unfortunate surprises or curveballs in the future. You will want to make sure you have a clear understanding of what your monthly premium is, what it does and does not cover, and how that coverage works.