State Legislation Helps Crack Down on Animal Cruelty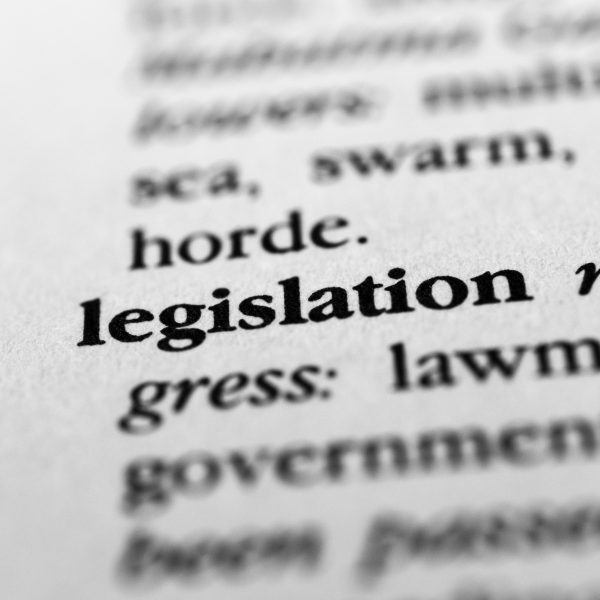 At Greenfield Puppies, we want to offer each puppy a safe and loving home. To ensure the safety of our puppies, we do not support or condone puppy mills. We strongly discourage any breeding or care practices that may negatively impact the health and well-being of innocent dogs and their puppies.
To combat bad breeding practices, we educate breeders on standards and best practices to produce puppies with good genetics. We also disqualify breeders from advertising on our site if we suspect them of, or they have been charged with, inhumane or illegal practices.
Several states have released their own sets of practices and laws to put animal welfare first. There is still a long way to go, but here are a few laws making a difference for animals:
New York
Senate Bill 4515
This bill will be beneficial for animals in that all breeders will be required to have registration, regulation, and a breeder license in order to be a breeder. All breeders will be required to have state-approved housing for each canine and/or litter. Each breeding establishment will also be inspected twice a year to ensure the health and well-being of the litters and parents. These products and services will all be obtained by the breeder before they can legally sell puppies.
All New York pet dealers will also only be allowed to purchase wholesale puppies from reputable and responsible New York breeders.
Senate Bill 4690
This bill ensures that the state will impose ownership limits to every breeder, and allow the seizure of certain animals. It also limits breeders to having only 50 unsterilized dogs per property – not including newborn litters. Police, ASPCA representatives, and other agencies are allowed to confiscate the animals at any time if they feel it is necessary.
Both bills were passed in hopes of discouraging irresponsible dog breeding that can lead to illnesses, birth defects, over-population, general neglect, and abuse. With time, we hope to see both bills create a positive change in the state.
Pennsylvania
2008 "Dog Law"
In 2008, then Governor Ed Rendell signed a bill to create a safer and healthier place for dogs that are being bred for adoption. The "dog law" takes steps to ensure the safety and comfort of dogs while they are bred or awaiting adoption. For many breeders, this meant overhauling their kennels and grounds. For others, it meant closing completely. Enacting this law meant that many pups were relinquished to safe rescues while others were fostered or adopted. Since then, Pennsylvania has become a "model state" according to the Bureau of Dog Law Enforcement.
We support, and make a constant effort, to ensure that every kennel we work with complies to the Dog Law. This ensures that each family can have a healthy and happy pup, and each dog can have a safe and loving home.
HB1238
This bill will protect animals from cruelty or mistreatment. The law also cracks down severely on puppy mills that neglect or abuse dogs in their care.
Now that HB1238 has passed, we are excited to see positive breeding practices that are better for the pet and the owner. We believe suggesting this sort of law is a step in the right direction and hope to see more bills like this one gain traction in the house and senate to make the world safer for all pets.
Ohio
Ohio defines some breeders as "high volume" breeders. This is defined as a breeder owning adult dogs that create nine or more litters in a calendar year. There is also a fee that must be paid in the event the breeder sells more than 60 adult dogs or puppies in a calendar year. These definitions and fees are put in place to limit breeders to responsible breeding practices.
Ohio has also defined care standards for dogs to ensure proper housing, nutrition, whelping, and veterinary care. These standards focus mostly on the breeder's responsibilities before the dog is adopted, rather than before, during, and after. Once a dog has been adopted, the care for the dog or puppy relies solely on the adoptee even if the health or well-being of the dog has been negatively impacted by the breeder.
If a breeder has violated any laws or regulations that have negatively affected the dog or the adoptee, there are penalties. The Animal Rights and Safety Board Director may issue a citation for the violation. If the breeder does not cease all acts cited, they will be forced to pay a fine of $100 per violation.
Some progress has been made, but there is still plenty to do. To keep puppy mills from continuing their abuse and neglect, be sure to adopt from a reputable rescue, shelter, or breeder. Then you will not contribute to the issue at hand and will know your dog has been well-loved and cared for.
Like these laws, Greenfield Puppies strives to create safe, clean, healthy homes for our dogs and puppies while they are waiting for their forever home.
We believe that every puppy deserves a great life, and we try to make sure they start off on the right track.