4 Tips for Choosing the Right Dog Groomer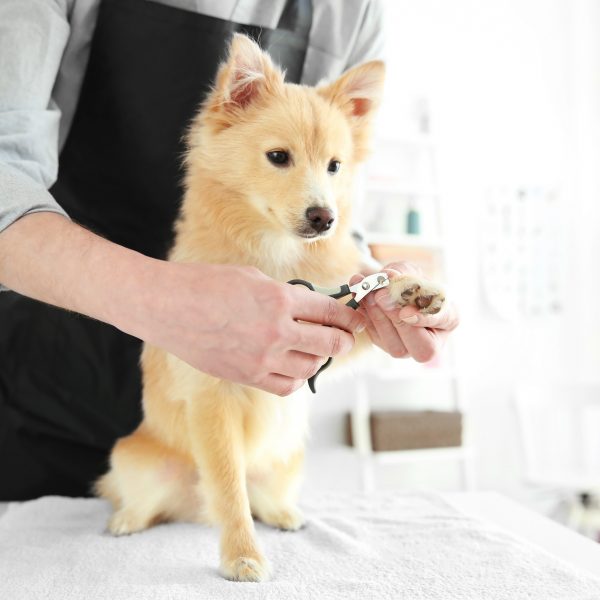 You can groom your dog at home, but sometimes it's easier to rely on a professional to help keep your dog's coat healthy and looking great. The right dog groomer can make a big difference. Here are some tips for choosing the right dog groomer:
1. Ask Friends, Family, and Neighbors for Local Recommendations
A great way to make a quick shortlist of dog groomers to consider is to ask your friends, family, and neighbors who have dogs for recommendations.
Not only does this give you a list to start with, but you can also make sure you're getting local recommendations and that you can ask them more about their experiences with the groomers they recommended.
2. Research Any Groomer You're Considering
Between the internet and the people you know, you have a lot of resources available to help you research any dog groomer you're considering. If there are online reviews, take them into account, but also take them with a grain of salt as sometimes they are fake or don't tell the whole story.
You can also call a dog groomer to ask them more about their experience and their business. You may need to schedule a time to speak with them as they may be busy with dogs and on a tight schedule. But, you do want to have a chance to chat with them.
3. Ask the Right Questions
Whether on a call or in-person, you want to make sure you ask the right questions. There's no need to make it an interrogation, but you do want to get a sense of whether the dog groomer is a good fit for you.
You can ask about any schooling or apprenticeship they may have had, how long they've been grooming, if they have experience with your dog's breed, if they are a member of any national associations or local dog groomer organizations, etc.
Depending on your state, there may be licenses and certifications that dog groomers should have. Figure out if your state has them and what they are beforehand, so you can ask about them.
It's also a good idea to ask about all the services your dog groomer provides aside from clipping, brushing, and shampooing. You can also ask about the products they use, other staff experience, costs for services, etc.
4. Visit the Dog Groomer
Before booking your dog for an appointment, you should stop by and tour the business or facility. You want to check out where your dog will be groomed and get a feel for the place. Is it clean? Does it smell weird? Do they have all the tools and equipment they should? How's the temperature?
Even if they work from their home, the grooming space should be clean and well-maintained. There should be a sturdy grooming table and tub with pet-friendly products. It should be well-ventilated. Being able to spend some time in the place where your dog will be groomed will give you a good idea of whether you feel comfortable leaving your dog there.
These are just a few tips for choosing the right dog groomer. The most important thing is to make sure you and your dog are comfortable with them. After all, depending on your dog's breed and grooming level, you might be seeing the groomer every 4-6 weeks!