6 Useful Tips for Tailgating With Dogs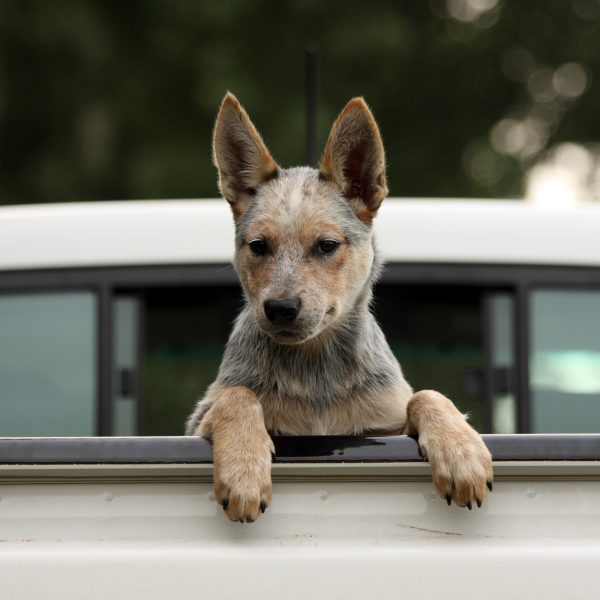 Tailgating is common before concerts, sporting events, and more and can just be a fun way to hang out with people. Not all events are dog-friendly, but some tailgating parties are more than happy to welcome dogs. Here are some useful tips for tailgating with dogs:
1. Be Confident That Your Dog is Good With Crowds
Tailgating parties and events are known for being crowded with people, loud and noisy, and also a lot of fun. But, not all dogs do well in crowded, noisy environments. Before you take your dog tailgating with you, make sure they will be happy and comfortable in a loud, busy environment full of people they don't know.
This is one of the most important tips for tailgating with dogs. If your dog gets uncomfortable around strangers, is super protective of you, and doesn't like loud noises, tailgating isn't for them and they should probably stay home.
2. Make Sure Your Dog Will be Welcome
Not all venues or events are open to pets, so make sure your dog will be welcome to join in on the tailgating fun before you go. Also, check all of the details.
In some cases, dogs are allowed in some places and during parts of the event, but not others. You will want to know ahead of time about any restrictions or limitations so you are not surprised and so you have a plan in place for your dog.
3. Update Your Dog's Tags Before You Go
Even on a leash, there is a chance that your dog could get away from you. Make sure your dog's tags are updated before you go so you have a better chance of finding them if they get lost. Microchipping your dog would be a good idea as well in case their tags would end up missing.
4. Check the Weather
Rain and storms can shut down a tailgating party quickly. In the case of your dog, you also want to check the weather to see how hot or cold it will get. Dogs are more sensitive to heat than humans and some breeds don't handle the cold very well.
If it's too hot, your dog will be uncomfortable, can easily overheat, and could even end up with heatstroke. If it's too cold, your dog can develop issues as well. As long as it's not too cold, you can keep your dog more comfortable in colder temperatures with the right mix of winter dog products for them.
5. Pack the Right Supplies
As you're packing up everything you need for tailgating, make sure you're packing the right supplies for your dog as well. You'll need to bring dog food, fresh water, bowls for each of them, a leash, waste baggies, and more. Other considerations could include comfort items like a blanket, travel bed, and favorite toy.
If the weather will be on the cooler side, you'll want to have a sweater or coat for your dog to help keep them warm if they're not one of the dog breeds that love winter. If it will be on the warmer side, you want to pack some things to help keep your dog cool like a source of shade, frozen treats, a cooling vest, etc.
6. Keep Your Dog Leashed and Stay Aware
Tailgates are busy places. There are a lot of people, there will be drunk people, there may be children running around, and there will likely be other dogs too. It's a good idea to keep your dog leashed.
Even if they do well off-leash and the event allows it, you want to be able to keep your dog nearby and help control unpredictable situations that can occur. This can also help you keep your dog more comfortable because you can easily steer them away from situations or people that are stressing them out.
In addition to staying aware of what's going on around you, you also want to keep an eye on your dog and monitor how they're doing. If it seems like they are getting too stressed out, then you know it's time to head home.
These are just a few useful tips for tailgating with dogs; many of them overlap with summer BBQ safety tips for dogs. Keeping these in mind before you go or before you host an event can help make sure the event stays a good time for you, your dog, and everyone else you come into contact with.