Washington Dog-Friendly Travel Guide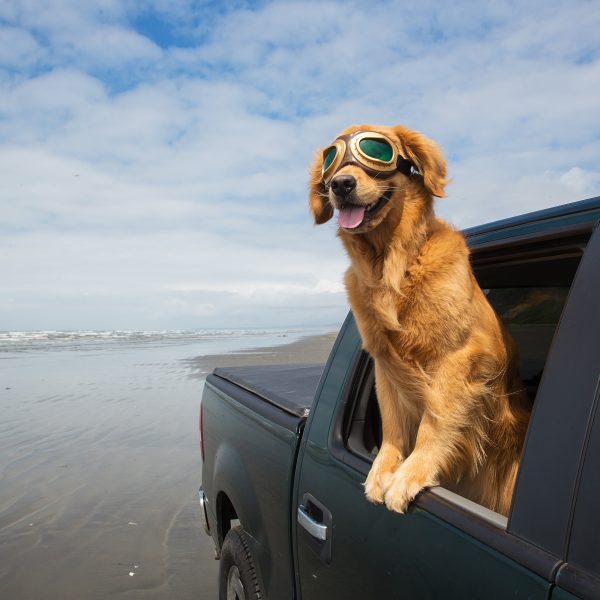 A lot of details go into planning a trip, even more so when you have a dog. If you're planning to travel solo, you have to arrange care for your dog and the time apart can end up being stressful for you both. Instead of letting the stress of worrying about your dog affect your experience, spend a little bit more time planning and bring your dog along with you! When planning a trip for you and your dog, dog-friendly travel guides can be a valuable resource. If you find yourself heading to "The Evergreen State", use this Washington dog-friendly travel guide to help plan a fido-friendly adventure you both will enjoy.
6 Dog-Friendly Activities in Washington
Every trip should include some notable local features and fun things to do. Unfortunately, not everywhere you might go to is dog-friendly. Depending on where your travels take you throughout the State of Washington, make sure some of these dog-friendly activities make it on your itinerary:
1. Northwest Floatplane Picnics
If your travels bring you anywhere near the Puget Sound, be sure to take a ferry to Seattle in order to experience Northwest Floatplane Picnics. You'll have to call ahead and reserve the trip, but, if you're able to do it, this is a unique adventure you do not want to miss.
You, your dog, and any friends along for the trip will take a floatplane to a remote island for a picnic of gourmet food prepared by a dedicated chef. You can eat and enjoy the island. Plus, if you want to extend the trip, you can add standby hours to spend even more time on the island.
2. Dog Mountain Trail
Located along the Columbia River in Stevenson is the Dog Mountain Trail. If you and your pooch love a good hike, this a great stop for you. The six-mile trail winds through dense forests and fields of wildflowers. Your dog must be leashed and under your control at all times, but is more than welcome to enjoy the trail with you.
3. Marina Beach Park
If your dog needs to get out some energy and you happen to be near Edmonds, the Marina Beach Park is the perfect place to spend a day. Your dog can enjoy the sand and the water as they run off-leash in the designated dog area. It's a great way to spend a day at the beach and let your dog get some exercise.
4. Spoiled Dog Winery
If you are a wine lover and your travels bring you near Langley, make sure you leave some time for an afternoon at the Spoiled Dog Winery on Whidbey Island. As long as your dog is under your control at all times and you clean up any messes they make, they are welcome to join you. They can tour the grounds with you and make friends with Blu and Sami, the winery dogs, as you taste award-winning wines.
5. Leavenworth Outdoor Center
The town of Leavenworth is located along the Wenatchee River. If your travels bring you here, leave plenty of time for the Leavenworth Outdoor Center. Here, you can rent kayaks, paddleboards, float tubes, bikes, and more to enjoy a day on the river.
You can even join a kayak tour for a guided exploration. Plus, your dog is allowed to join you in the water and on board any rentals as long as you clean up after them and they remain under your control at all times.
6. Port Townsend Walking Tours
Should you end up in Port Townsend and enjoy local history, Port Townsend Walking Tours are for you. The walking tours will take you and your dog through historic Uptown or Downtown of Port Townsend.
Your dog needs to leashed and well-behaved, but they are welcome to join you as you travel through history. Tours run from June through September, last approximately an hour, and include about a half-mile of walking.
3 Dog-Friendly Hotels in Washington
After a long day full of exploration and adventure, you and your dog need a nice place to relax and get a good night's sleep. Not every place you try to stay will be dog-friendly, so it's important to research ahead of time and reserve your room in advance to ensure you both have a place to stay. These dog-friendly hotels are a good place to start:
1. The Resort at Port Ludlow
The Resort at Port Ludlow is a waterfront boutique inn located right along the Puget Sound in Port Ludlow. In addition to a fantastic view, it's also dog-friendly. You are welcome to bring two dogs of any size with you for an additional pet fee, which is $50 per stay.
Although your dog cannot be left unattended at any time and will not be allowed in the Jacuzzi tubs, they will receive dog treats that are made locally at check-in and are welcome to join you on the patio of the award-winning Fireside Restaurant.
2. Icicle Village Resort
If you'll be staying in Leavenworth overnight, consider a reservation at the Icicle Village Resort. Staying here keeps you close to everything the Bavarian village has to offer while giving you stunning mountain views. Plus, it's dog-friendly. You can bring two dogs up to eighty pounds with you. There is a pet fee, which is an additional $20 per night.
3. The Maxwell Hotel
Should you be staying in Seattle for your trip, keep The Maxwell Hotel on your list for consideration. This hotel is located adjacent to the Seattle Center and the Space Needle. You're just a few steps from some of the most notable features of Seattle.
It is a must-stay for any fan of the arts and it's dog-friendly. Two dogs of any size are welcome to stay with you in this hotel for a pet fee of an additional $25 per dog, per night. The hotel will even include waste bags, a dog bowl, and a dog bed with your stay.
4 Dog-Friendly Restaurants in Washington
As you travel around and explore, you're going to need food. Sure, you can bring your own and there are always gas stations and convenience stores, but what about trying some of the local flavors? Here are some dog-friendly restaurants to help you find a place where both you and your dog will be welcome as you try the local cuisine:
1. Dining Dog Cafe & Bakery
You may not be able to grab a bite here, as they don't really offer human food, but your dog will have a full menu to choose from. The Dining Dog Cafe & Bakery in Edmonds, Washington is the epitome of a dog-friendly dining experience.
There is a full menu for your dog and even cakes that can be made just for your dog. It's definitely a unique dining experience that is a special treat for your furry best friend.
2. Uncle Uli's
If you need to get some grub in Leavenworth, stop by Uncle Uli's Pub. Uncle Uli's features a menu of craft beer, sandwiches, burgers, and more. Their outdoor seating is on the patio and is dog-friendly. As you enjoy your food, your dog can enjoy a bowl of fresh water, any food you brought along for them, and may even get some homemade dog bones to munch on.
3. Bark! Espresso
Most restaurants allow dogs on their outdoor patios or other outdoor seating areas; it's rare to find one with dog-friendly indoor seating, but that's exactly what you get at Bark! Espresso in Seattle.
When you need a pick-me-up and a bite to eat, this place is a great place to go. They even have vegan and gluten-free options in addition to their delicious coffee and other local fare. Plus, your dog is welcome to join you on the outdoor patio or inside in the Hound Hang Out area.
4. Der Hinterhof
If you love BBQ and craft beer and happen to be in Leavenworth, stop by Der Hinterhof. You can enjoy tasty backyard-style BBQ and local craft beers in a beer garden-style outdoor patio.
Plus, your dog is welcome to join you and they can roam the area off-leash as long as they are friendly and well-behaved. Water bowls and even treats are provided for your pup as you both enjoy the atmosphere. They also have live music on the weekend.
With this Washington dog-friendly travel guide in-hand, you can plan an unforgettable trip you and your dog can enjoy together, knowing they will be welcome each step of the way. If you're headed to another state or want some inspiration for your next trip, check out the other dog-friendly travel guides available. Here's to plenty of safe travels, happy trails, and wagging tails!