What Kind of Dog is Pluto?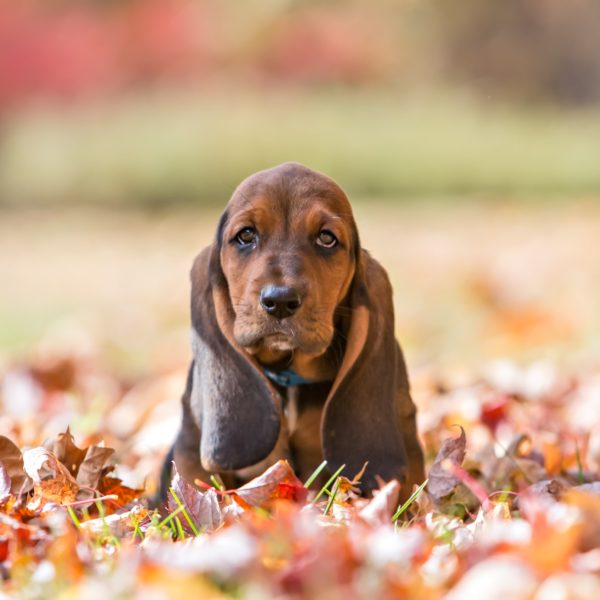 Between cartoon dogs, canine movie stars, real-life dog heroes, and the dogs that are the stars of our own lives, there are a lot of dog characters to follow and fall in love with. Pluto, or Pluto the Pup, is one of the most famous Disney dogs. But, what kind of dog is Pluto? Here's what you need to know:
What Kind of Dog is Pluto?
Officially, Pluto is a mixed-breed dog. However, when Pluto first appeared in the Mickey Mouse Cartoon The Chain Gang in 1930, he debuted as a nameless Bloodhound. Then, he appeared as Minnie Mouse's pet where he was named Rover.
By the time he appeared in The Moose Hunt in 1931, he was Mickey's pet and had officially taken on the name Pluto. Although there is no official breed announcement for Pluto aside from a mixed-breed, it's safe to say he was designed with some sort of hound dog influence, especially since he was supposed to look like a Bloodhound during the character's first appearance.
The Only Dog in the "Sensational Six"
The "Sensational Six" is a moniker that refers to the biggest stars of the Disney universe. They are Donald Duck, Daisy Duck, Mickey Mouse, Minnie Mouse, Goofy, and Pluto. Pluto is considered to be the only dog in the "Sensational Six". He is also the only pet and the only one that is an animal who does not talk, walk upright, or dress in human clothes.
Although there is some debate over whether Goofy is also a dog, Disney has said that he was created as a human character even though he was originally created as "Dippy Dawg". This confusing appearance has spawned many pop culture references throughout other shows. Still, Disney maintains that Pluto is a dog and characterized as a pet while Goofy is characterized as a human character and is, well, just Goofy.
Other Dog Characters
Pluto may officially be a mixed-breed dog with a hound-like appearance, but the other dog characters he interacts with do have specific breeds associated with them. Fifi the Peke is a Pekingese. Dinah the Dachshund, Ronnie the St. Bernard Puppy, and Butch the Bulldog are all also defined by their character name and dog breed.
Pluto is certainly one-of-a-kind. As a popular Disney character and as a mixed-breed dog, Pluto is meant to relate to a variety of dog breeds and personalities. Not only does this allow Pluto to develop a character and a look that is not necessarily breed-specific, but it also means that dog owners of all types can relate to his hilarious and mischievous antics.