What to Do if You Find a Lost Dog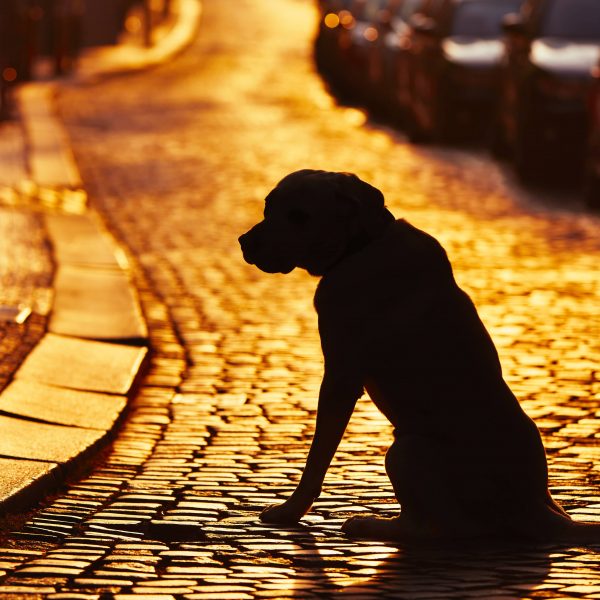 It is a terrifying experience when you don't know where your dog is. If you've ever lost your dog, then you know what a relief it is to find them or get a call from someone that they have been found and are safe. What if you're the one who finds a lost dog? Here's what to do if you find a lost dog:
1. Stay Calm
It's easy to let stress take over if you find a lost dog, but it's important to stay calm. Not only will this allow you to stay alert and better assess the situation, but it can also help the dog feel more comfortable as well. Especially in risky situations, you can sometimes keep a dog from running and increasing risks by responding calmly.
2. Assess the Situation
Before approaching the lost dog, you need to assess the situation carefully. The dog may be open and friendly or they could be afraid and shy. They could also be hungry, thirsty, injured, and more. Take note of dog body language and determine if it's safe to approach.
If the dog seems friendly and you feel comfortable doing so, you can attempt to approach the dog slowly. However, if they are showing signs of aggression towards others or you as you attempt an approach. Do not continue to approach them. Instead, back off, call animal control for help, and remain on the scene if you can.
3. Try to Find Owner Contact Information
If the dog seems friendly and you are able to approach and make contact, try to find the owner's contact information.
Check For Tags
If they have a collar or a dog harness, they should have tags. If the information is available, contact the owner to let them know you've found their dog, where you are, and how to get in contact with you if needed.
In this case, you can either stay put or go to an agreed meeting area if you were able to reach the owner. If you were not able to reach the owner directly and you feel comfortable doing so, you can bring the dog home with you until you can meet up with the owner.
Get Them Scanned For a Microchip
If the dog has no tags or IDs, the next option is to visit your veterinarian or an animal shelter and have them scan for a microchip. If there is a microchip, you will be able to contact the owner and get them reunited with their owner.
4. Make a Report of the Found Dog
If you are already at an animal shelter to scan for a microchip, then you can make a report with them of the found dog. You can also call the police non-emergency number to let them know you have found a dog in case the owner calls.
If the dog does not have a microchip, you will need to leave the dog at the animal shelter in case the owner comes by to look for them. If you are able, you may be permitted to take the dog home with you while you attempt to find the owner through other methods, like flyers, social media, etc. But, you will need clearance from the shelter in order to do this.
You cannot take ownership of the dog or keep them as yours until they have been verified as a stray. Dog laws will vary from state to state. In Pennsylvania, a stray dog must be held in an approved kennel facility for at least 48 hours before adoption or transfer of ownership can occur. If you take the dog before this, you become liable for them and the owner can file theft charges against you.
These are just a few tips on what to do if you find a lost dog. It's a stressful situation for the dog, the dog owner, and for you. With these tips, you can help reduce the stress as much as possible and help quickly reunite the dog and their owner.