Where Are They Now? Fargo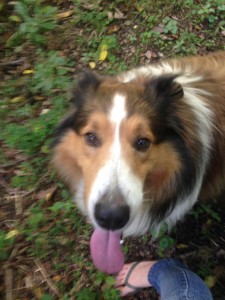 Where Are They Now? Fargo
Fargo has always been the largest pup in his pack and is thrilled to meet new people and try new things (especially if it includes mud). When we first brought Fargo home he was shy but more than happy to have a belly rub or cuddle with you on the couch; now he is a bit too large to be a lap dog but is always happy to follow wherever you go.
As a Pup
Fargo was large even when he was a puppy. This lovable oaf has always been gentle despite his size with other dogs and children who stop by the farm for their Christmas tree. Fargo jumped right into farm life quickly and perfectly. As a puppy he was constantly trying to find out the lay of the land and running around looking for something new to learn. This got him in trouble a few times (stray cats who aren't so friendly) but he quickly learned and was able to become the perfect farm dog.
Now
Nowadays Fargo can be found wrestling with Lulu (his half sister) or running after the farm equipment. While he is not much for hunting, Fargo loves running around the woods and chasing the rabbits as they dart off and on the paths. He is always up for a walk, hike, or any new adventure you have in mind.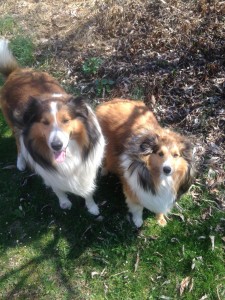 Fargo also enjoys lounging around the house and finding new and hilarious ways to sleep. While all the dogs have their own beds you can usually find Fargo in the hallway sprawled out against a wall. If he isn't doing that he can usually be found watching TV on the couch with another family member. He especially loves watching tennis matches or action movies.
What's in store for, Fargo?
Fargo has seamlessly become a part of our family. He brings so much joy to our house and can make friends with anyone he meets. He loves his family and is comfortable knowing everyone else loves him just as much. We hope that with time he will remain healthy and (hopefully) get better at car rides. We also hope that Fargo will continue being an eager leader in welcoming families onto the farm looking for a tree. So far he has many fans that have asked for him year after year. We're sure he'll be more than happy to see them again but until then will just have to settle for another game of fetch.