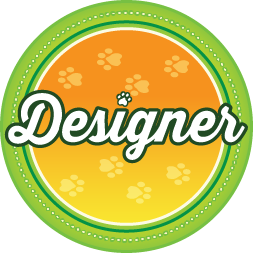 Activity Level:

low

Shedding Level:

low

Grooming Level:

moderate

Trainability:

high

Good for Novice Owners:

moderate

Adaptability:

high

Kid/Pet Friendly:

often

Prey Drive:

moderate

Watchdog:

aware

Average Size:

Small

Average Lifespan:

12-14 years

Registered?:

other
Cock-A-Chon Dog Breed Information
Overview
Temperament
Adaptability
Health
Owner Experience
Grooming
Activity Level
Size
Life Span
Did You Know?
A Cock-A-Chon is a cross between a Cocker Spaniel and a Bichon Frise. These little dogs tend to have charming and playful personalities. They are affectionate, love attention, and love their families.
Because they are a mixed breed, they are not recognized by the American Kennel Club. But, they are recognized by other registries. The Designer Dogs Kennel Club, American Canine Hybrid Club, and more all recognize the Cock-A-Chon as either a Cock-A-Chon or a Bichon Spaniel.
The Cock-A-Chon tends to have a gentle, cheerful disposition and a playful, affectionate personality. They thrive on being the center of attention and tend to be friendly, social dogs. They get along well with children, other dogs, and other pets.
Their small size means they can be easily injured by young children who are still learning to master motor control, so playtime should be closely supervised. They also tend to be open and friendly with strangers and tend to make friends quickly. After all, that means more people to give them praise and attention.
Cock-A-Chons are highly adaptable dogs. They do well in apartments as well as larger homes. They are sensitive to heat and can be sensitive to cold. But, bundling up with some winter dog products can help keep them warm while out on walks in the cold.
Because these dogs crave attention, they do not like to be left alone for long periods of time. If you do not work with them on handling some separation early on, they can develop separation anxiety. They can also get bored easily, which may result in nuisance barking or destructive behavior if left alone for too long.
Potential health concerns to be aware of in a Cock-A-Chon include eye problems, heart problems, hemophilia, epilepsy, and skin problems. Reputable breeders will screen their dogs to avoid passing preventable issues to puppies, so make sure you are asking about the health of the parents.
As a small dog breed, the Cock-A-Chon is more prone to developing dental diseases late in life. Because of this, and because gum disease in dogs is serious, good dental care early and consistently throughout your dog's life is even more important.
Cock-A-Chons are highly intelligent dogs that are eager to please and pick up on things quickly. Although they can get bored easily, they are highly trainable dogs that tend to be a good fit for owners of all experience levels.
Because they pick up on things quickly and love attention, they also tend to excel at learning new tricks and advanced obedience. Puppy training classes offer several benefits, so they tend to be a good idea even if you don't need them specifically for training.
A Cock-A-Chon usually has a double-coat. The topcoat could resemble the Cocker Spaniel coat, which would be straight and wavy, the Bichon Frise coat, which would be coarse and curly, or it could be something in between.
Regardless, this coat will need daily brushing with a pin brush to remove tangles and prevent mats and a monthly bath. If a Cock-A-Chon has a coat more like the Bichon Frise, they will also need professional grooming every 4-6 weeks for shaping.
In addition to coat care, you will also need to take care of your Cock-A-Chon's nails, ears, and teeth. Nail trims once or twice a month keep nails from growing too long. Weekly ear check with carefully cleaning as needed helps prevent ear infections. Good dental care, like brushing teeth or using an enzyme toothpaste every day, helps prevent painful dental diseases later in life.
Although a Cock-A-Chon will be energetic when they play, they do not require a lot of exercise to be happy. Daily walks and some playtime throughout the day are usually enough for them. They do love to be with their favorite humans though, so they will likely be up for more activity if it means being near you. Just make sure they don't overdo it trying to keep up.
Fully-grown Cock-A-Chons usually stand 11-16 inches tall and weigh 12-24 pounds.
Cock-A-Chons generally live for 12-14 years on average.
A Cock-A-Chon is also sometimes called a Cockerchon or a Bichon Spaniel.