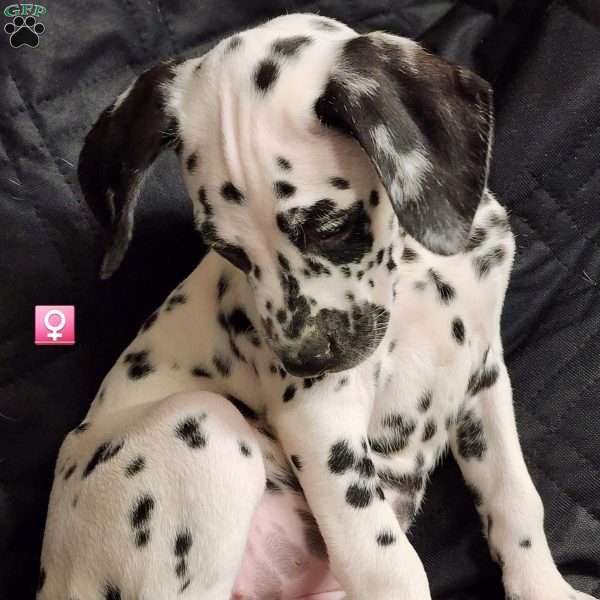 Breeder:
Chantel Semanchik
All puppies have 3 parvo vaccinations, kennel cough, distemper, Microchipped, Dewormed, BAER tested (and passed) health certificate from vet & health guarantee from us. LUA puppies also come with DNA results.
You may see cheaper puppies but they likely do not have any Baer testing (hearing) & only one vaccine. We save you hundreds in vet visits by having majority of core vaccinations completed prior to you getting the puppy and we send home additional dewormer for you to continue at home.
We are in Cape May New Jersey. We offer delivery options & in person visits at our location. We can also do video chatting.
We specialize in providing high-quality healthy puppies for family pets. We have many color options as well, yes dalmatians come in more then just black and white.
We have lemons, liver, tri color, long coats & traditional black and white. We also have LUA (low uric acid) that means they will not suffer from crystals in urine and possibly have a blockage where they cannot pee requiring emergency surgery (best to Google LUA dalmatian to get more information). Not all are lua so if that's something you want you need to specifically ask for those puppies.
We look forward to hearing from you. Visit our website & Facebook page (s)
Www.inkydinkdalmatians.com
Inky dink Dalmatians (Facebook)
Tri-color Dalmatians (Facebook)
973-703-7665
110 south Delsea Drive Cape May Courthouse nj 08210
Gender: Female

Sire: Trio
Dam: Bougie
DOB: September 17th, 2022
Age: 11 Weeks
Available: Available Now
Microchipped
Vet Checked
Vaccinated
Dewormed
Family Raised
Socialized
Health Guarantee