Reviews for
Aaron & Sara Esh
Average based on
2 Reviews
We brought home our Cavapoo puppy Clementine (originally named Olivia) from Aaron and Sara Esh in October 2020. They had a lovely home where the puppies were well cared for and lived with the family. Clementine has been a very sweet, loving, smart, and attached dog. We loved working with the Esh family and highly recommend them!
- Kat D,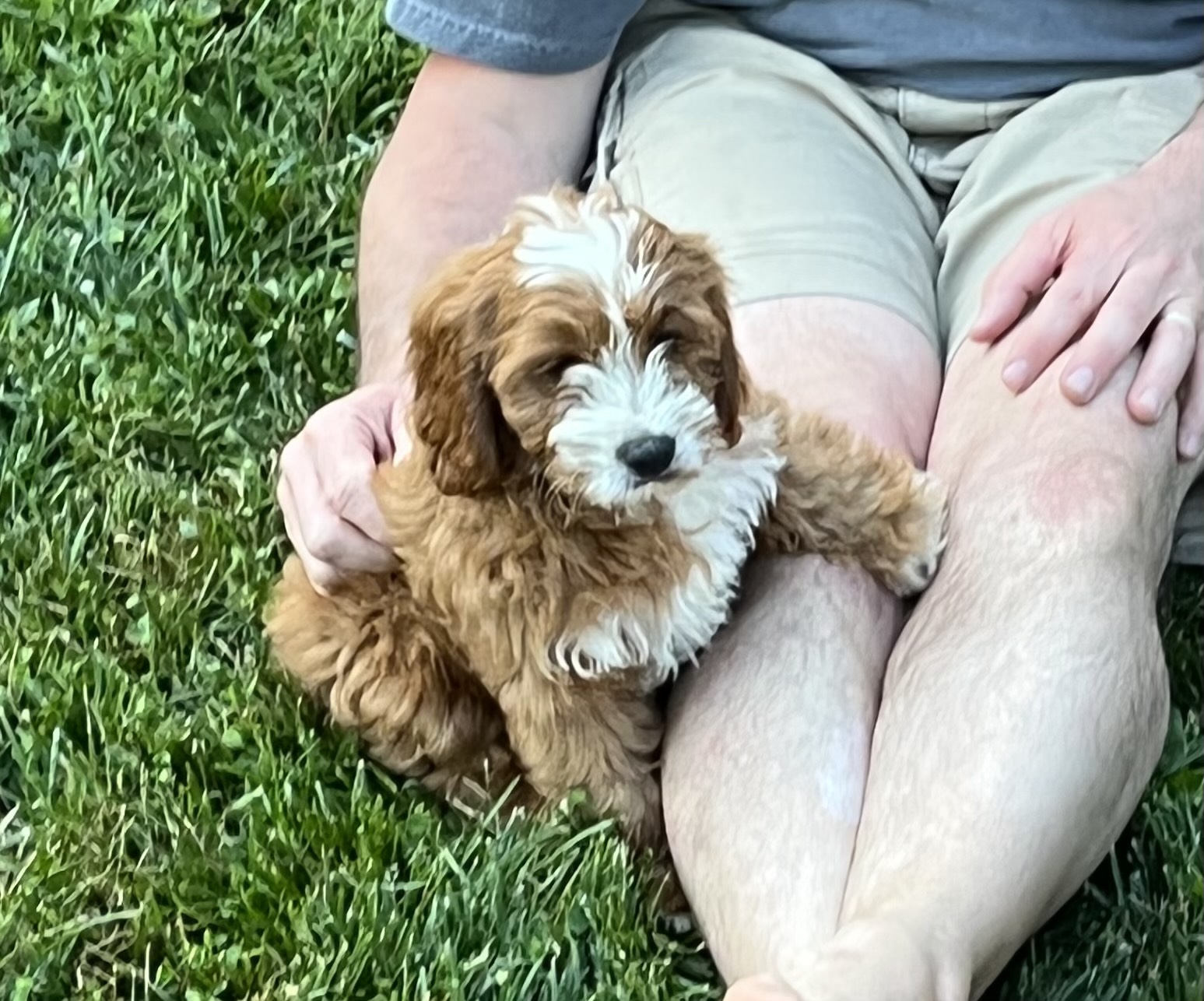 We recently got a Cavapoo puppy from the Esh family. We named him Otis (originally called Frisky) and we are all so smitten with this sweet boy! He is getting along so well with our 3 year old Cavapoo and with children. He is so affectionate and fun & is transitioning well! He is healthy, eating well, and doing great with potty training. Sarah was so sweet and great to work with and her children seemed very involved and great with he puppies. I can tell the pups are well taken care of. It was a great experience & we are so happy!
- Juniper Ernest,
Share your thoughts on this breeder!
Have you purchased a puppy from Aaron & Sara Esh?