Average based on
2 Reviews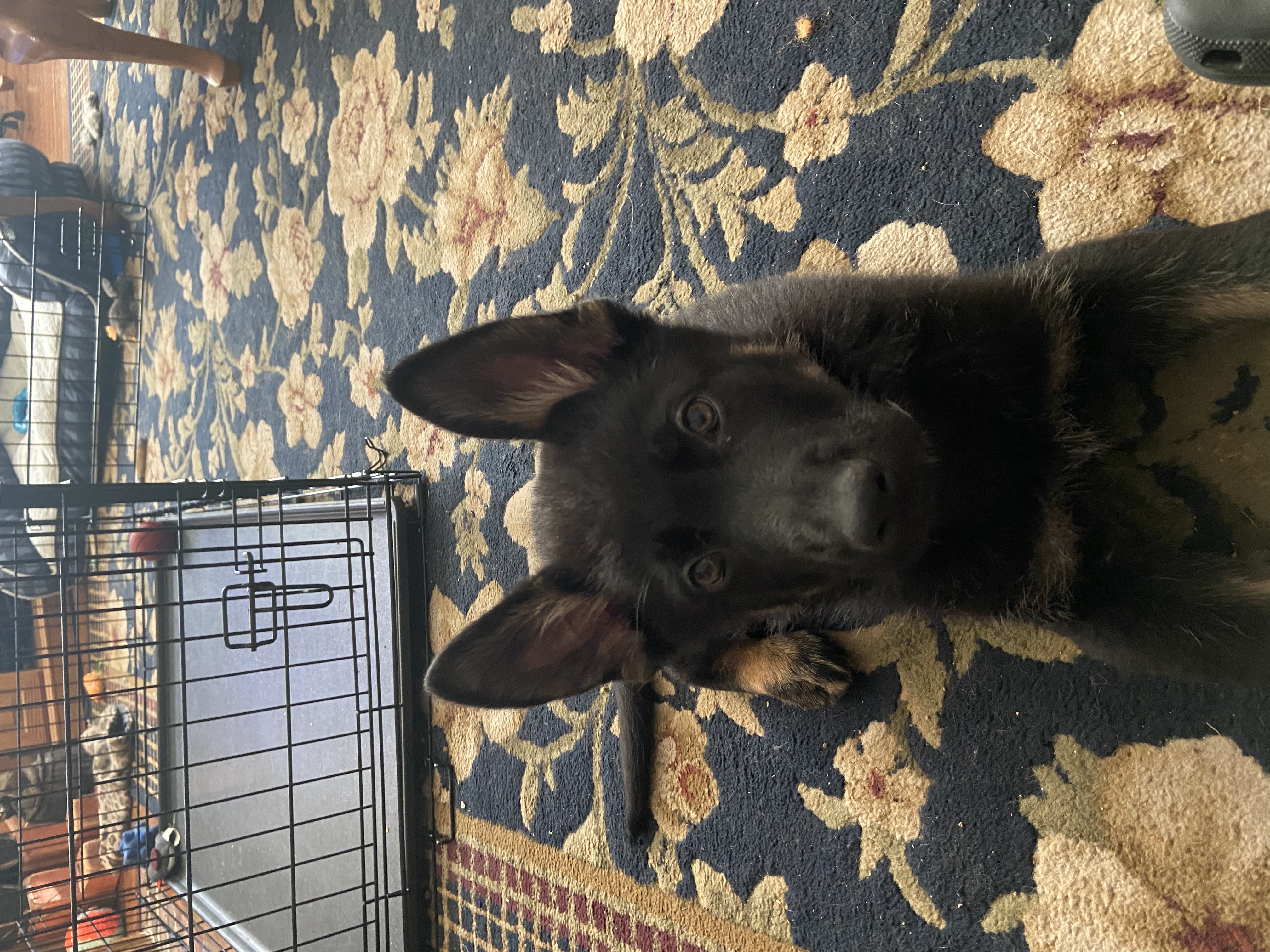 I purchased Silas which I was told he was sawyer, his ears are now straight up. He was well socialized and seems very healthy. He has a great personality. I had wanted to see all the puppies for our new puppy to choose us but was not given that option He seems to be adjusting well to his new home. Vet checked he has parasites which are being treated vet said that is normal. We are in love with him. .
- Ellen Lawrence,
Wanted to purchase Sawyer talked to Breeder on 4/7 could not make there till 4/9 couldn't leave deposit because he only takes cash would have Venmo deposit. When I got there today 4/9 I questioned him because the male he was showing me did not look like the one I asked for. Markings and ears are different. Ears were not standing up like sawyers were. When I got home I compared pictures and know that he sold me Silas. My daughter is professional photographer and very attentive to detail. I will have pup vet checked, he appears to be healthy and is a sweet heart. I just would have liked the breeder to be honest and tell the truth even if he said someone else had bought him already. Honesty is most important to me.
- Ellen Lawrence,
Share your thoughts on this breeder!
Have you purchased a puppy from Abner King?