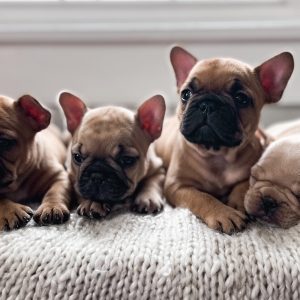 Raising healthy puppies who come from healthy parents, and are raised in a clean, social environment.
In the time that I have the puppies, from birth until 8 weeks of age, they receive numerous baths, are exercised daily, and consume high quality puppy food. They have a large, clean, temperature controlled interior area, as well as a large fenced in area to play outside and become accustomed to outside smells and noise.
All puppies come with a 1 year genetic health guarantee.