Anna Mary Zook
View PuppiesView PuppiesView PuppiesView Puppies
Reviews for
Anna Mary Zook
Average based on
9 Reviews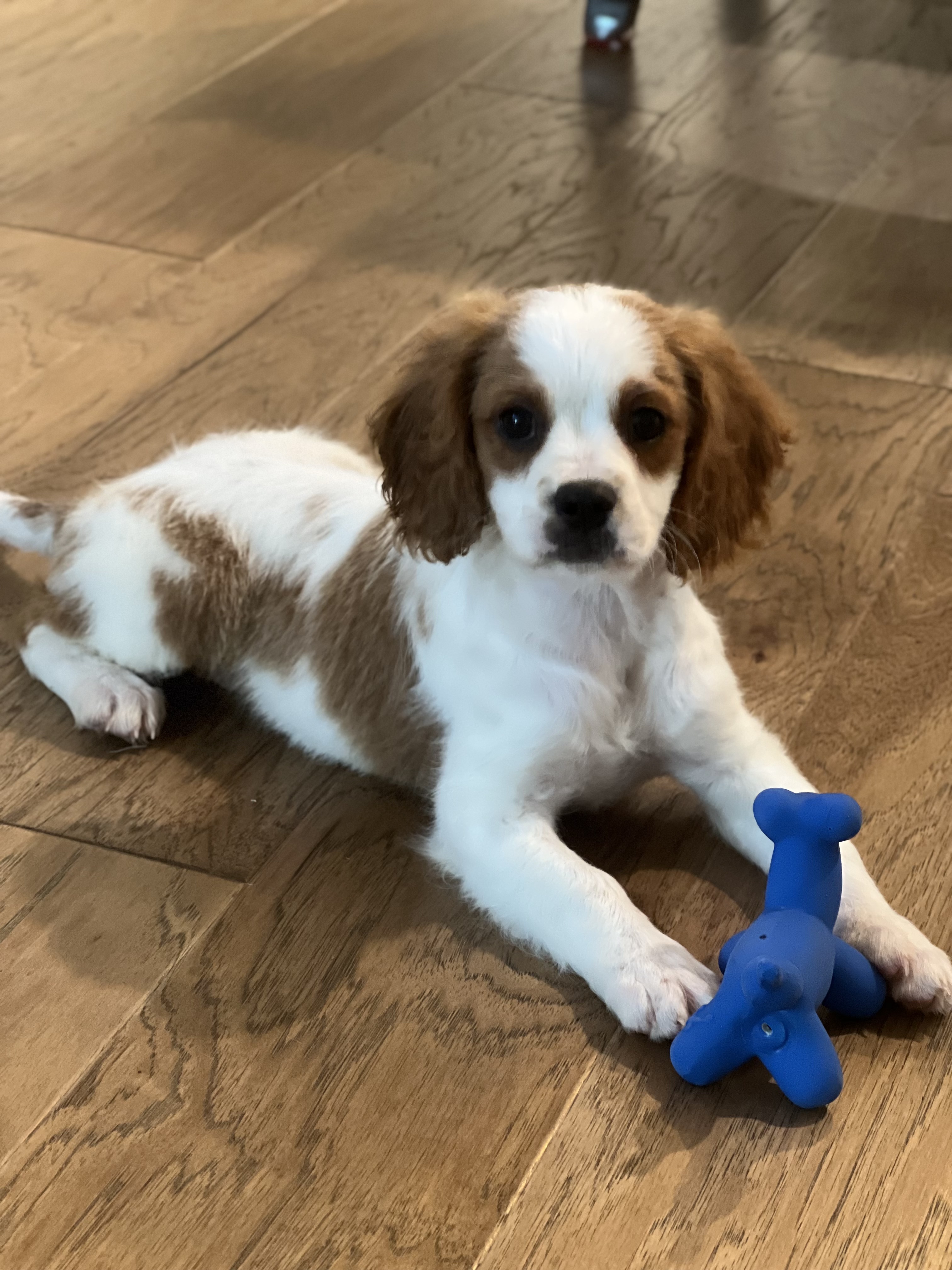 We adopted our Cavapoo, Louie (aka Wendell), in June and could not be happier. At 11 weeks old he was very well socialized, sweet, and smart. I threw a ball and he brought it back to my hand! He's a beautiful healthy little guy and we love him so much. Anna Mary was wonderful to work with, a very sweet lady.
- Cathy Lewis,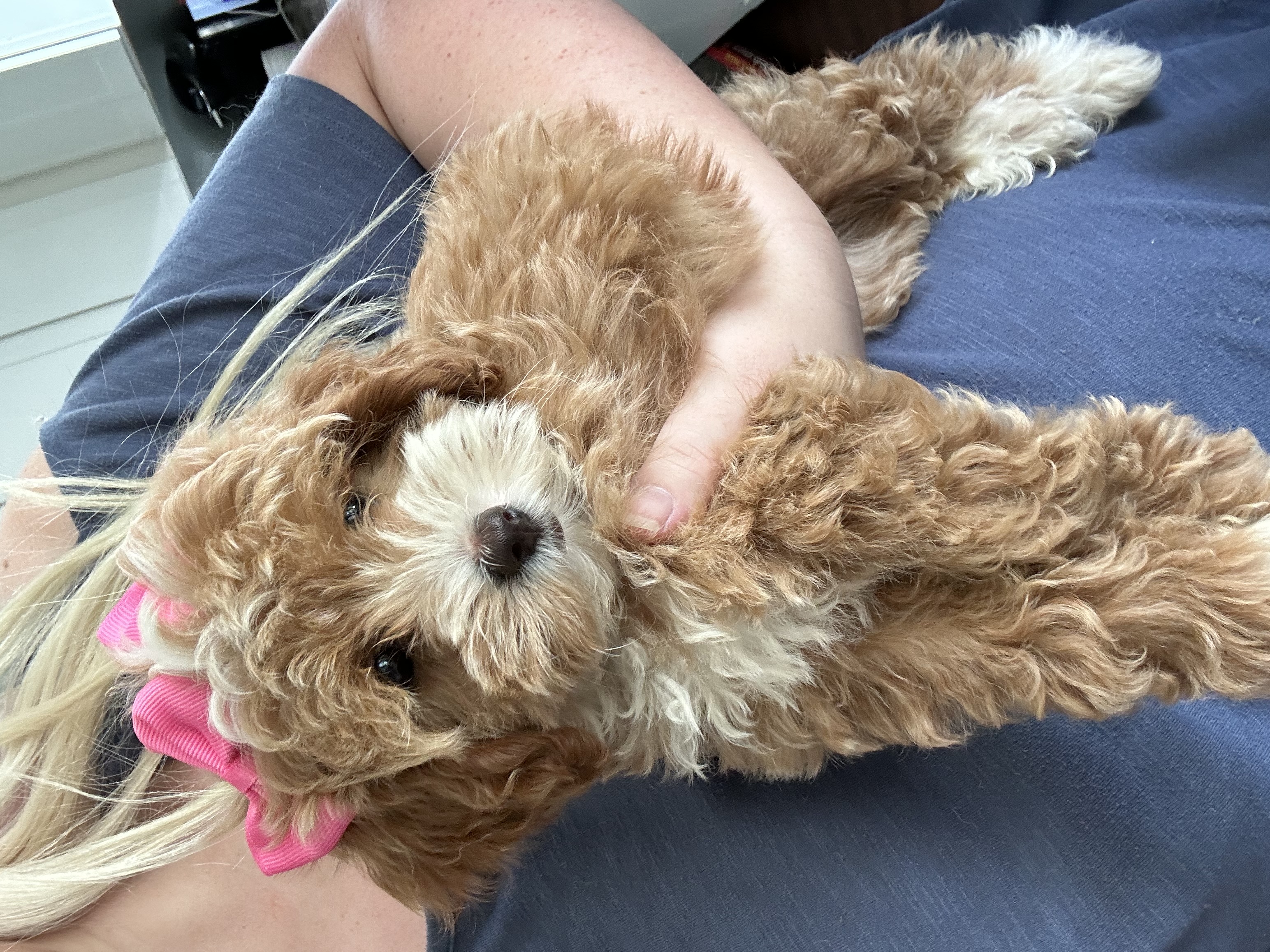 We adopted "Gloria" whom is now Mazi. She has been a wonderful addition to the family and is the cutest thing ever! My only issue is that she was given to us with Tapeworms, which the vet said she would only get if she were eating fleas off herself before us getting her. She has another review that states her puppy had worms as well in 2022. So that's upsetting. I did call and let her know and she offered to compensate us for her medication and was extremely kind about it. I didn't want any money, just to let her know, so we didn't accept her offer. It was very professional of her to offer to cover that and we truly appreciated it. She was very kind and easy to work with along the entire process and even waived her deposit since we'd be coming soon to get her. Her whole family was so sweet when my husband picked Mazi up and said the puppies were all running around and having fun. Other than the tapeworms, we had a great experience with her. Mazi is absolutely gorgeous and everything we could've ever wished for. She's a maltipoo!
- Courtney Twigg,
We chose our pup from the images provided on Anna Mary's puppy.com page. We chose one named Leo. When we were ready to leave Anna Mary's with the pup, we realized it was not the one we chose. The pictures online were not tagged correctly. We were about to turn around and go back for the correct puppy but decided it wasn't that big of a deal. Since then, he, now named "Copper", has taken the heart of everyone he meets. He certainly has my husband's and mine. He took to the crate first night, did not cry and did not soil his bed; slept through the night. He is so smart and easy to train. He is sweet and loves all the attention, which he gets that! We could tell that Copper had been well cared for and got the proper attention. As he gets older, we may seek another pup from Anna Mary Zook. Couldn't have ask for a better person from whom to adopt a puppy.
- Margaret Wainwright,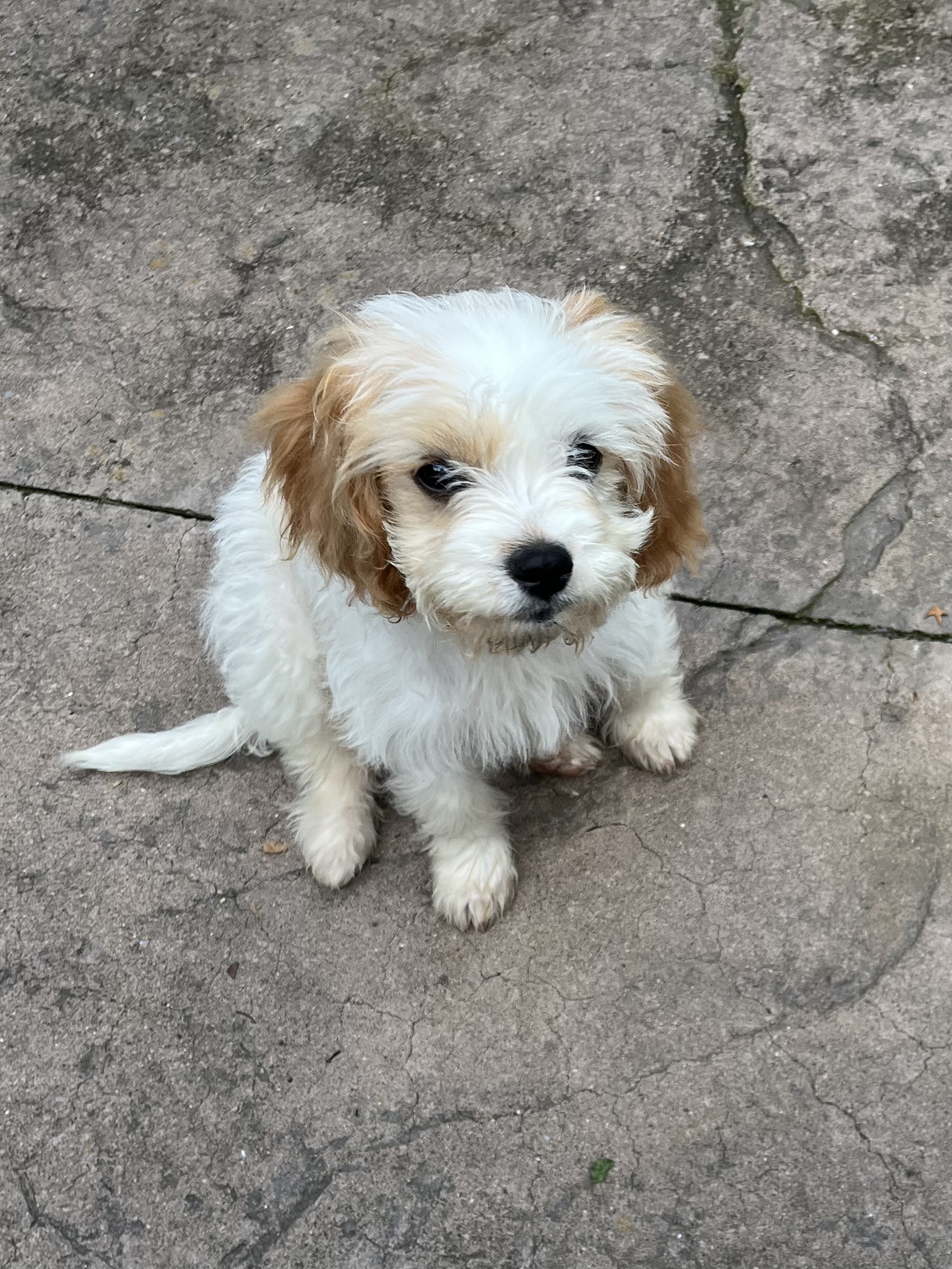 Our Wallace came to us with the best behavior. He loves out girls, listens, sleeps through the night and does amazingly in his crate. You can tell he was well loved and cared for Anna Mary was so easy going and patient with us as we met the litter and tried to decide.
- Carlynn Patten,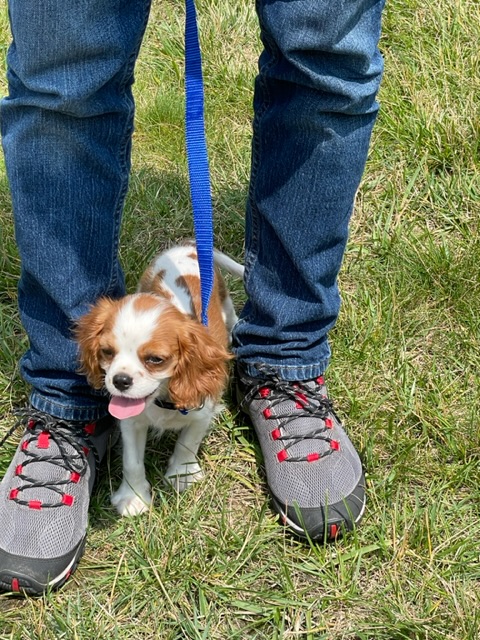 A beautiful, healthy, loving, well socialized puppy!! Grateful he had such great start and to have him now. He was ready for us when we arrived, freshly bathed and both parents present. Highly recommended breeder
- Ellen Lerch,
We purchased our Cooper (Lamar) from Anna 2 years ago. Cooper is the best dog we've ever had and we have always had dogs in our lives. He came to us well socialized and did not whimper from separation from the litter as all of our others had. So smart easy to train. Will buy from Anna again. ❤️
- Linda Flinn,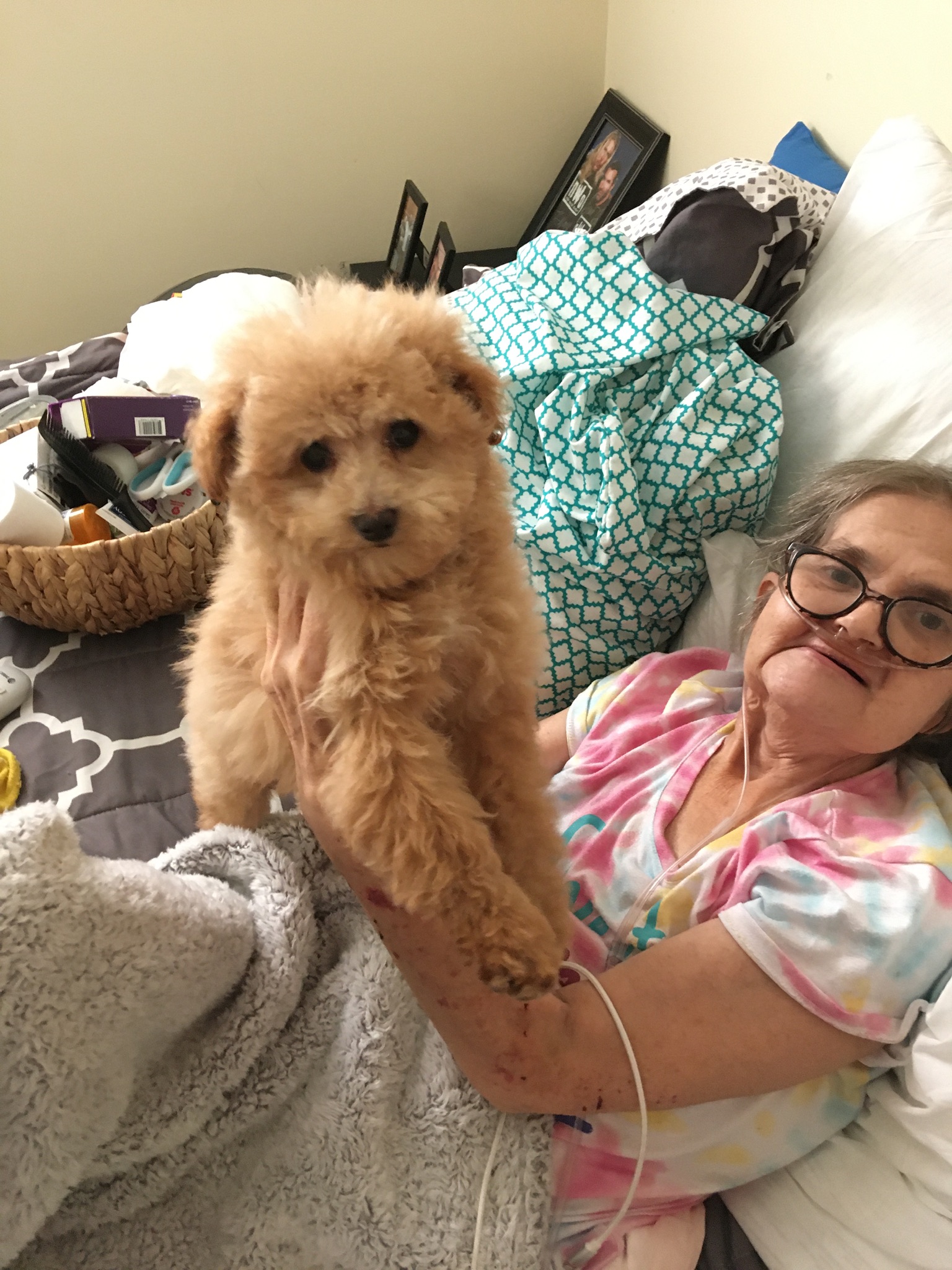 This is our boy Connor. He's such a joy to our family. We got him from Anna Mary on March 1 2023. He's the sweetest pup ever. He's been great around my mom who has stage 4 cancer. She calls him her therapy dog. He brings great comfort to her. We love our Connor Boy.
- Brian Gilliland,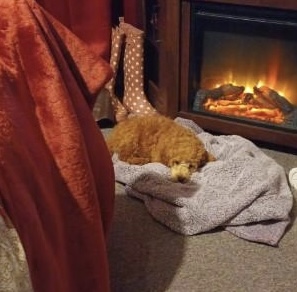 Anna was so sweet to work with! The pup I purchased was for my mom birthday and she was able to pick it up right in time. We love our little golden ball. Thank you
- Trese Myrick,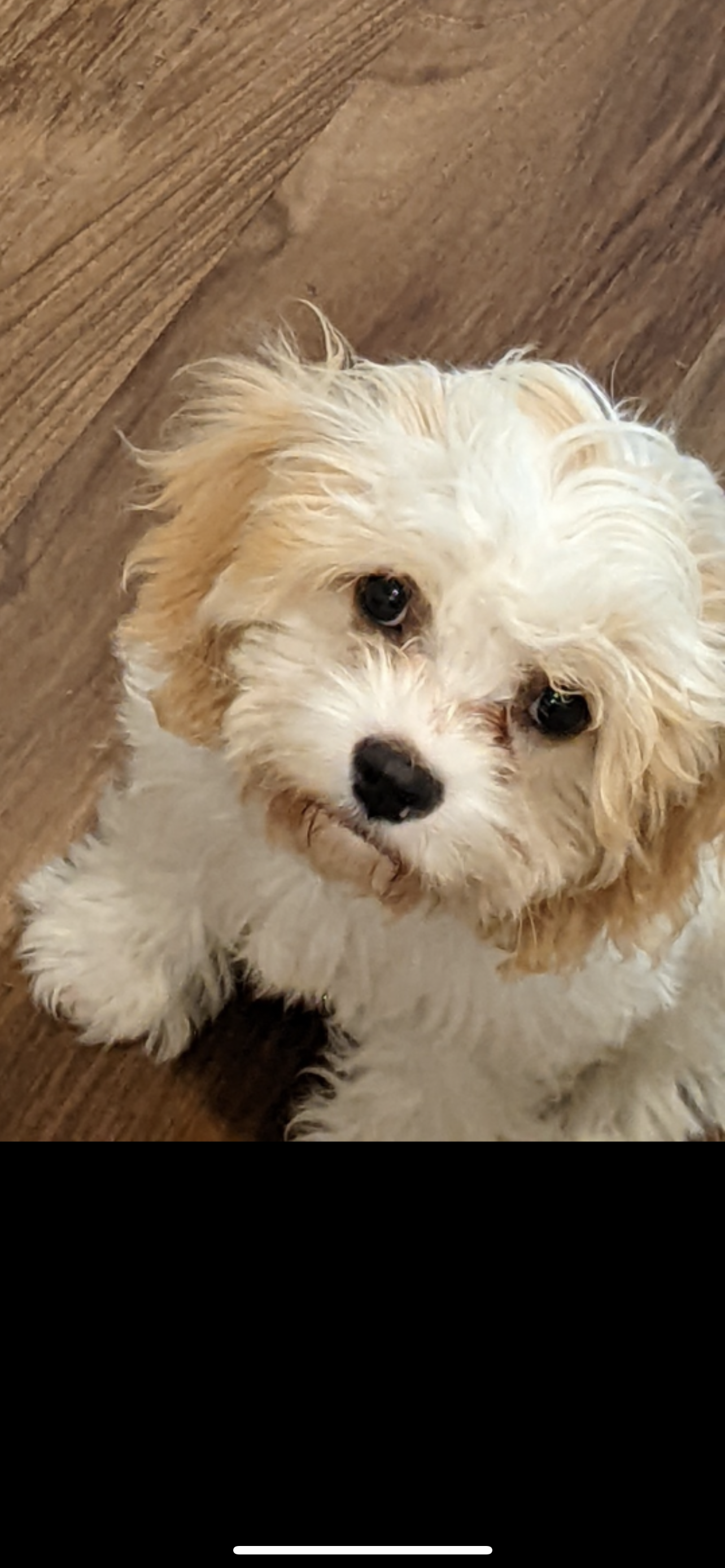 I'm so in love with my fur baby from Anna Mary Zook! Anna was easy to communicate with and answered all questions. I have a wonderful, healthy, lovable and well adjusted puppy whom I named Cooper. Anna provided veterinarian records, food, collar and leash, a new blanket with his siblings sent to help with his first night in his new home. I was able to meet Cooper's mom, dad and siblings. Cooper picked us by greeting with love and kisses. He is the best fur baby who has been potty train for the past three week and is only four months old tomorrow 7/30!!!! I gave 4 stars because Cooper had parasites which was notated on his vet report and had not been cured prior to adoption/Purchase. Of course parasites are common in puppies but I felt it should've been resolved with proper treatment before adoption/ purchase.
- Kimberly Jenkins,
Share your thoughts on this breeder!
Have you purchased a puppy from Anna Mary Zook?