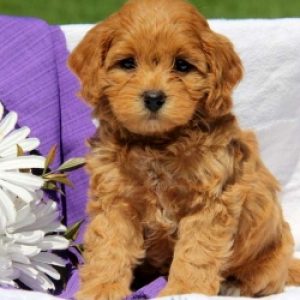 Average based on
1 Reviews
It's so heartwarming knowing (Finley) our Havapoo was so loved and well cared for by The breeder (David Esh) and his family. Each of his children asked for one last snuggle with Finley which of course was ok. The breeder himself needed that as well. I thought that was very touching and a sign of caring. My husband and I have always had shelties. We never had a small Breed dog. Finley became part of the family at first hug. He is adorable! We hope to stop and see David and his family next year when we visit the area to show him a grown Finley. Thanks so much David for the prompt phone calls when I had a few questions.
- Joan Acosta,
Share your thoughts on this breeder!
Have you purchased a puppy from David Esh?