David & Linda Blank
View PuppiesView Puppies
Reviews for
David & Linda Blank
Average based on
4 Reviews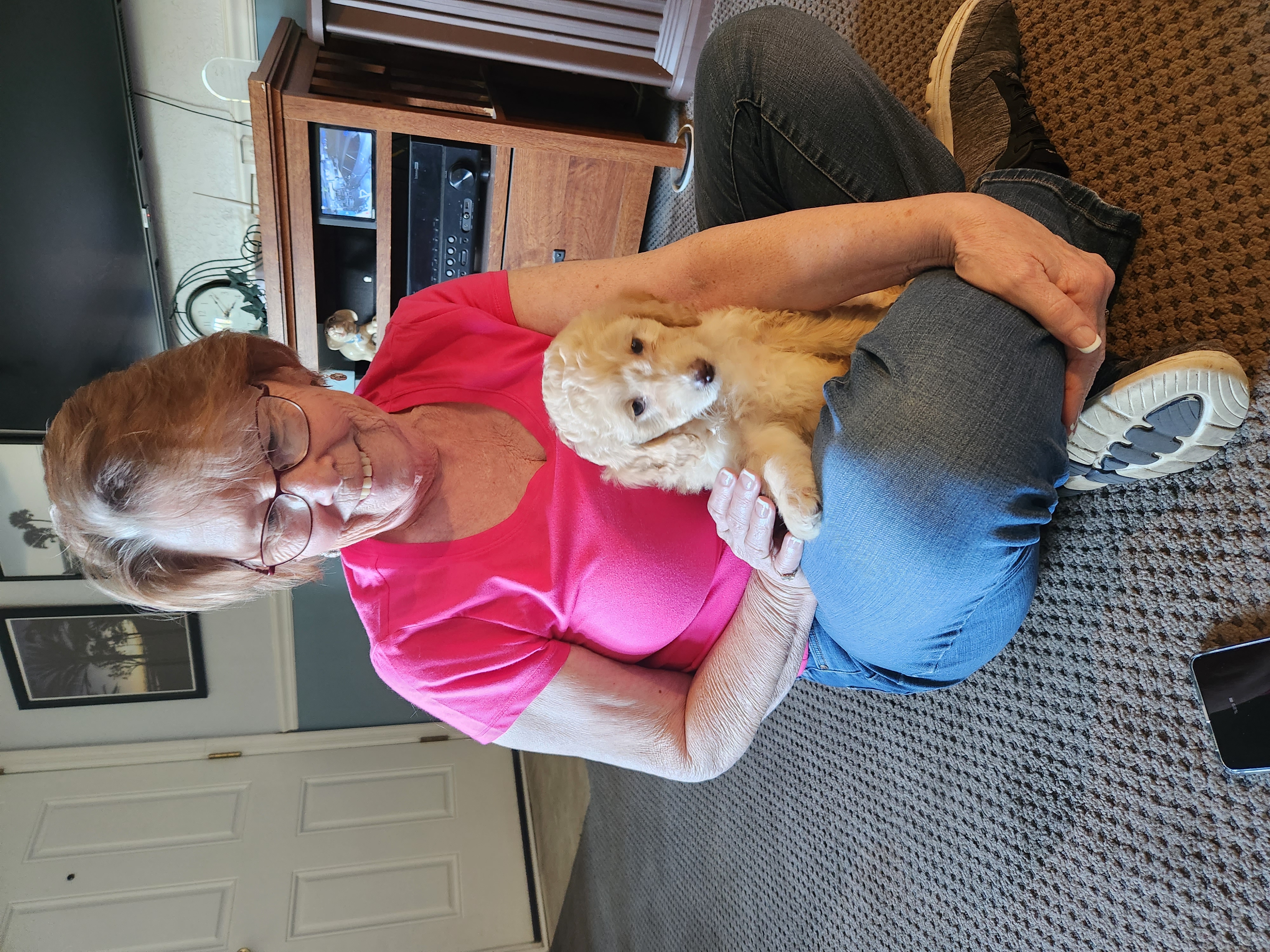 Simply fantastic breeder. We'll organized, very clean kennels. GREAT PUPPIE WE HAVE !!!
- Steve Hill,
Linda Blank was very easy to work with during our puppy process. She was responsive, pleasant to work with and helped us select the right puppy. We picked our chocolate labradoodle up a little over 4 months ago and she is a wonderful dog. Our pup is intelligent, sweet, and playful. We continuously say that we got so lucky with her. Linda offered for us to come by to pick out our puppy in person, but we were too far away. She was very patient with our many questions and together we picked the right dog for us.
- Heather C,
6237 Rainier Drive We got our labradoodle from Dave and Linda last year and have been very impressed with their kennel, friendliness and integrity. Our Cody is a wonderful dog and they were very open to any questions and were very helpful in answering any questions and about their kennel. Would recommend them to anyone.
- Helen Cowan,
I got my pup from David and Linda, and we are so happy with our little dog. He is the joy of the family and my two daughters adore the new addition to the family. I highly recommend David and Linda to anybody who is looking for a healthy, beautiful and fun puppy.
- Luis Jara,
Share your thoughts on this breeder!
Have you purchased a puppy from David & Linda Blank?