Reviews for
David & Naomi Smucker
Average based on
3 Reviews
Words cannot explain how excited I was to pick up Twila (now Stormy) from Naomi. I traveled from out of state to pick her up. Naomi was very kind and accommodating and very communicative. I was very hesitant to purchase my new pup from out of state but she made the process so easy. She even sent us home with extra food for the pup and a new toy. Stormy is such a happy and healthy puppy and has settled into her new home. Thank you Naomi!!!
- Christina Martinez,
We are so happy with chose our puppy Ruby from David and Naomi Smucker. We were very impressed with their home and the set up they had for their pups. You can tell right away how much they love their puppies and how well they take care of them. We would absolutely adopt from them again in the future. Our puppy is happy and healthy and has settled in wonderfully because she had such great care from birth. We will take care of Ruby and give her a great home. Thank you David and Naomi!
- Cristin Krokosz,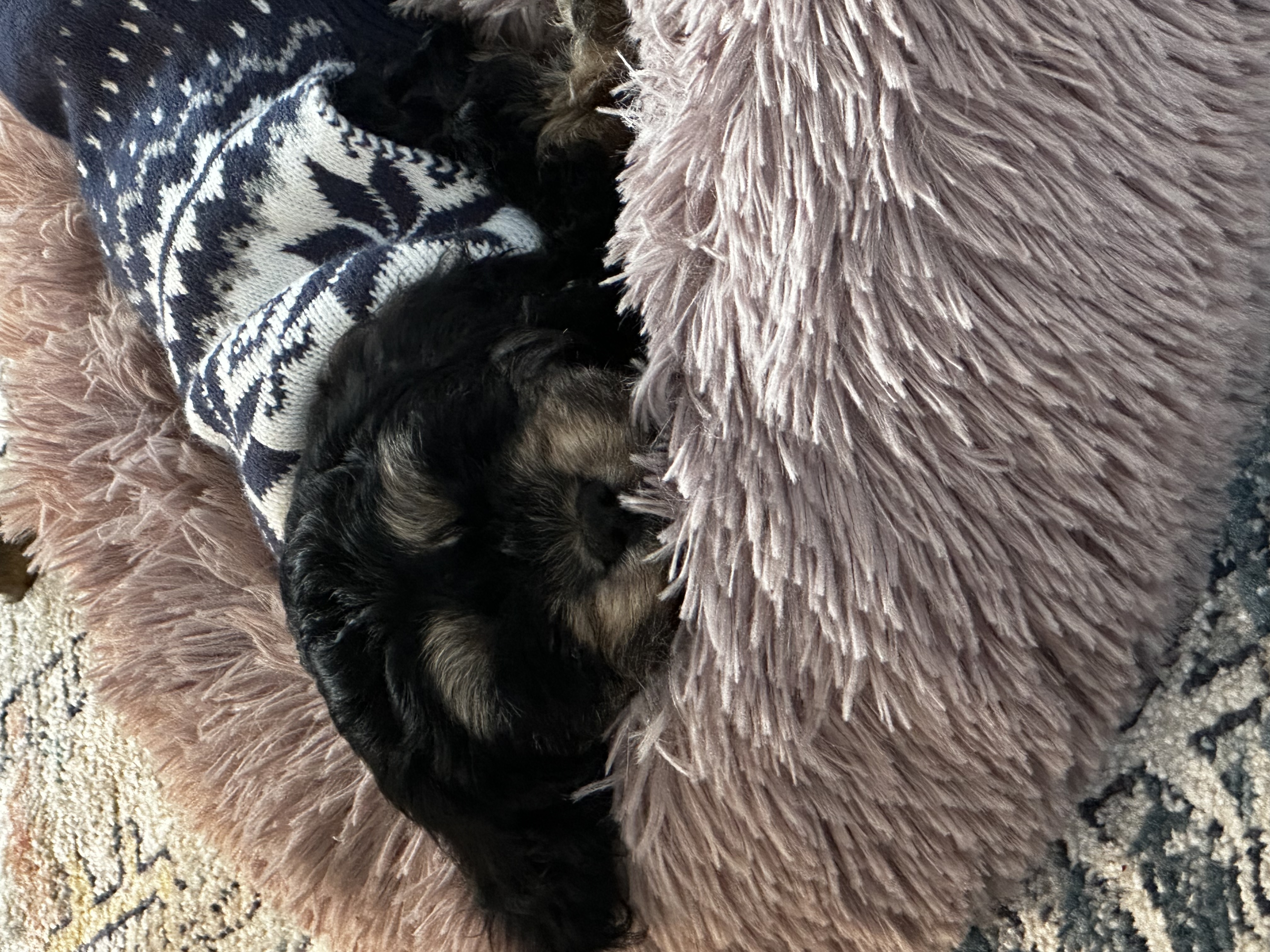 I wanted to share our fantastic experience with David and Naomi Smucker when purchasing our Cavachon "Bandit" formerly known as Ranger. It was an easy transaction and Naomi was very open, honest and helpful in answering of our questions. This was our 2nd out of state puppy purchase the first in over 16 years but we are happy to report when picking him up her set up was outstanding. They have their own pins with outside access with heat, a/c and running water all in their brand new shed! We were so impressed. Naomi is very kind and you can tell she loves her dogs and puppies. We got to meet Bandits parents and we got to see the other cavachons and havachons she had. If you had any doubts in purchasing a puppy from the Smucker's let this review put your apprehensions to rest. This pup is for our son but when he moved out I will be sure to look for my own Cavachon in the near future. I can't express enough thanks to the Smucker's for this precious gift!!
- Monique Thomas,
Share your thoughts on this breeder!
Have you purchased a puppy from David & Naomi Smucker?