Reviews for
Jacob & Rebecca Zook
Average based on
1 Reviews
Mr. Barkley or whoever we brought home, is a perfect fit for us. He is all the crazy things a puppy should be and I think our two cats will love him as much as we do. In the mean time, there is a lot of chasing going on here and they all seem to like that. Thank you to the Zook family for raising such lovely puppies.
- Carol Gay,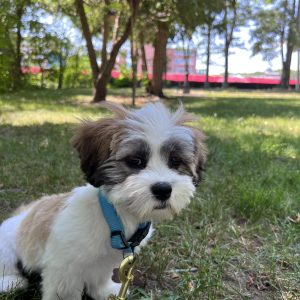 We've had our Phoebe for a little over a month now, and she is the light of our lives! Filled with such a fiery and quirky personality. Thank you to Jacob and Rebecca Zook for giving us our beyond perfect pup!
Megan
Share your thoughts on this breeder!
Have you purchased a puppy from Jacob & Rebecca Zook?