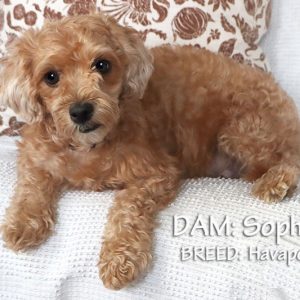 John Mark & Joyce Hoover
View PuppiesView Puppies
We raise Havapoos (Havanese/Poodle Mix), English Bulldogs and Pugs. Our puppies are handled daily and kept inside the kitchen in a whelping pen. We have started working on house training, taking them out throughout the day.
The Dams are our pets and the Sires are pets of friends.
All adult dogs receive routine veterinarian care. Puppies are vet checked, up to date with shots, dewormed on schedule and come with a 30 day health guarantee.
We love our puppies and think you will too!