Average based on
2 Reviews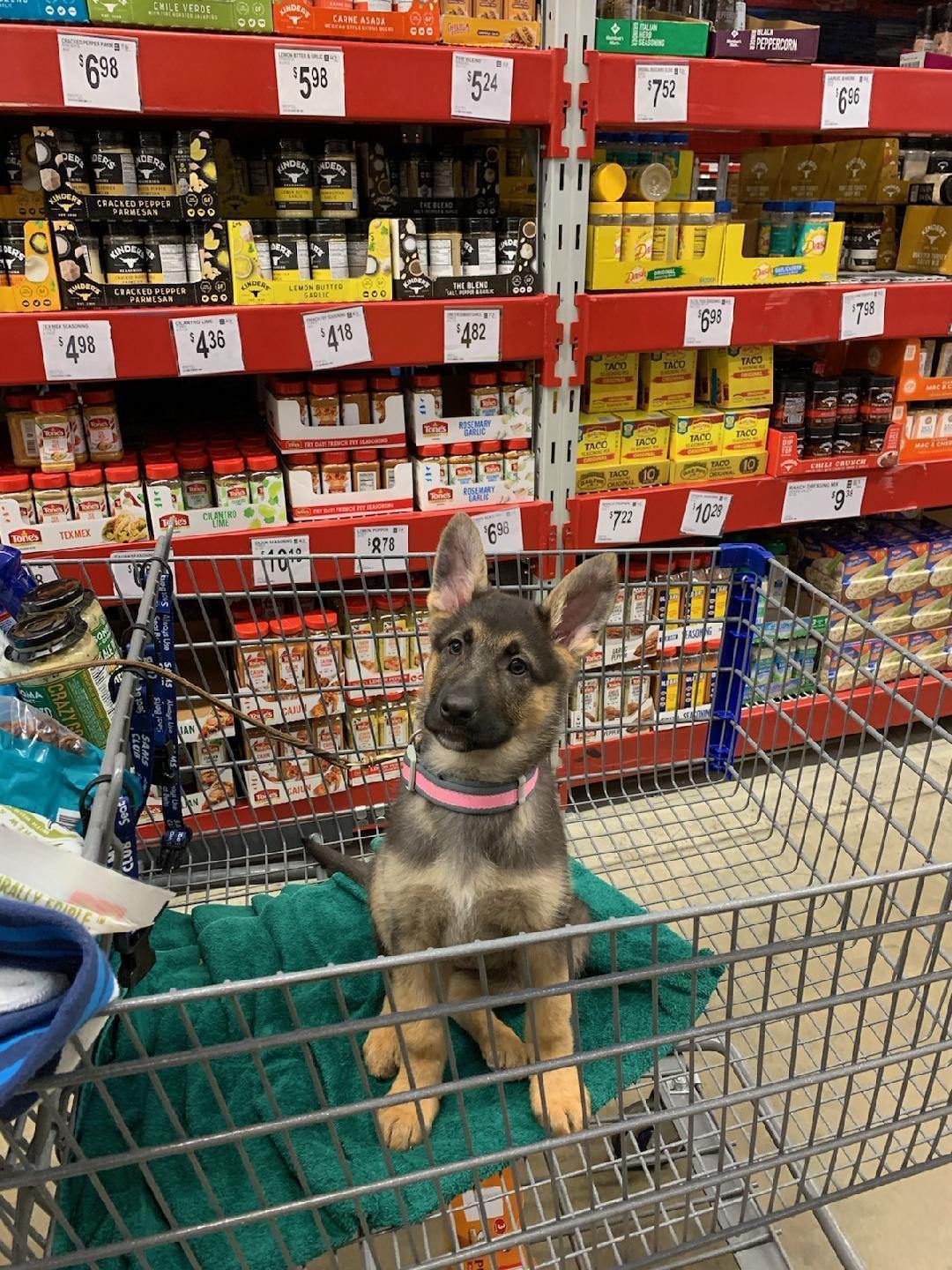 Our experience in purchasing a puppy from Linda was the same as Jayne Delaney's review, so I'll add that I would buy a puppy again from the Yoder's! We brought home Bailey a month ago and not only is she a happy, healthy GSD pup - but very intelligent and growing up to be a beauty with a great personality. Using a combination of hand-signals and verbal commands (with lots of praise) , she already knows her name, come, sit, down, stand, bed and is learning to cookie heel and stay (and walks on a leash). She is good with people and loves to play and be adored. Socializing during winter in the snow-belt required a little ingenuity, so she's become adept at "grocery shopping" in a cart - a star attraction wherever we have brought her.
- Robin Miller,
We adopted both Milo and Tess about 3 weeks ago from Linda. When we took them for their first vet check the dr. said they were 100% healthy in every way. They were close to being housebroken when we picked them up from Linda. She provided us with their health records, AKC registrations and also had chips for ID completed. She also provided us with several weeks of puppy food. We crated them for their 4 hour journey home and they were very calm. They are very loving and get along very well with our other 2 dogs. You can tell Linda put a lot of love and care on raising them until they became ours.
- Jayne Delaney,
Share your thoughts on this breeder!
Have you purchased a puppy from Linda Yoder?