Average based on
1 Reviews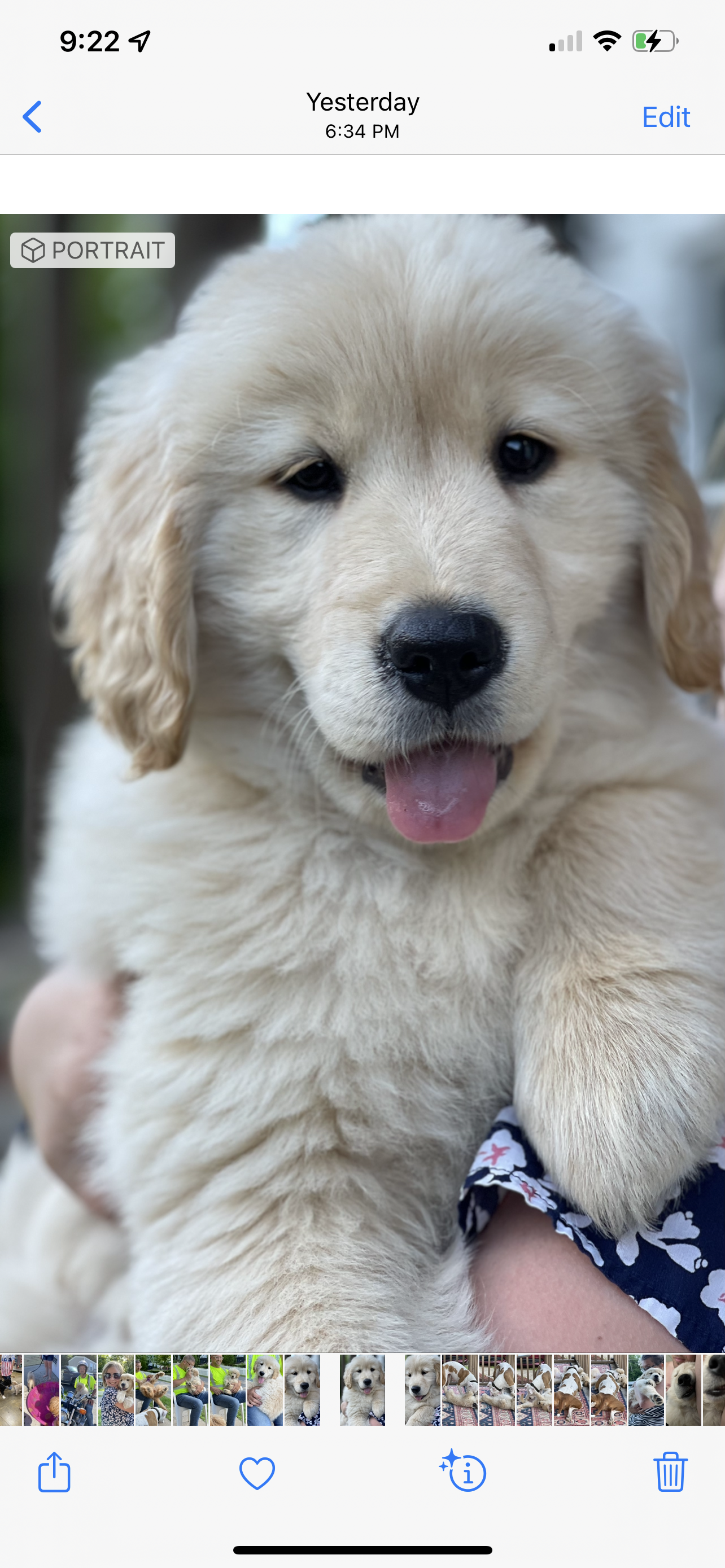 We "adopted" our Abigail (formerly Daisy) on 6/4/22. Abbey is the sweetest pup we could have ever asked for and Mary was so compassionate and knowledgeable of the breed. We were able to meet Momma which was so nice. Her daughter Lily was so kind. We received all her papers, AKC paperwork, vet records, vaccination report, food w/probiotics AND her daughter made Abbey a blanket with their scents on it which she sleeps with every night since coming home. We are so blessed to have her home with us. If you are looking for great golden breeders, look no further!! I promise you won't be disappointed!
- Chelsie Borchert,
Share your thoughts on this breeder!
Have you purchased a puppy from Mary Keim?