Greenfield Puppies Reviews
We love dogs and people and people with dogs.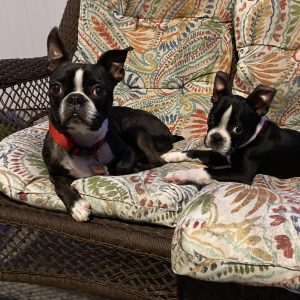 I should have written a review before now. My husband came across Greenfield puppies four years ago. It started when my Boston Terrier name Bosco whom we loved dearly. He was not from Greenfield. My little guy got sick very quickly and passed away before his eighth birthday. I was devastated and couldn't stop crying. His beagle brother Buddy who was seven at the time grew up with Bosco. Buddy was so sad without his best friend. Three months later my husband said we were getting another Boston, a puppy. I called the breeder myself and I did question if I wanted a "puppy mill dog" I talked to the breeder who sounded so nice and down to earth. I had already seen Sammy's face and fell in love with him. Sammy came to me during a snow storm in December two weeks before Christmas. I was in love. Sammy is smart, funny, a beautiful Boston Terrier and at four years old he's healthy. He gave my Buddy a new leash on life and they became best friends.
We moved from NH to FL where our dogs enjoy being outside all the time and walks. Our Buddy was getting older and we didn't want Sammy to be alone if something happened to Buddy. We did try to adopt a Boston but with Covid it just didn't seem to happen. We knew we wanted another Boston baby to love. One day I had called the breeder of Sammy's and it was meant to be. A litter was just born. We told him that we wanted one and we got first choice because he appreciated repeat business. We spoke several times and finally the first week of August 2021 we made the trip to PA from FL to pick up our puppy. We named him Tucker. We finally met the breeder that we have communicated with. It was beautiful driving through Amish country. I wish we had more time to visit and chat with such a nice man. Sometimes it happens that puppies have giardia. My vets said it's common and was not worried. He was treated and is fine. I let my breeder know and he did reimburse me. I don't know if all breeders would have done that. He said he appreciated us traveling a long way We always knew Sammy would be fine with another Boston but the fact they are brothers (same parents) makes their relationship more special. Sammy and Tucker are inseparable. It's so much fun watching Sammy and Tucker romp, wrestle and play together. Tucker is healthy and very loved. Big brother Buddy looks at his younger brother with protective. We are so happy we that went through Greenfield puppies.
The Amish do breed animals they know how to. They know how to breed healthy and beautiful dogs. They know if there is a problem with an animal they stop breeding that animal.
We are so happy with our boys. Thank you!!!

Lee DeNauw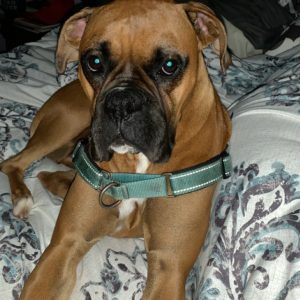 This is Hayes. He is an (almost) two year old boxer with a lot of energy! He is the perfect cuddle buddy and running partner. We traveled five hours to add him to our family, and we're so glad we did!

Sexton Family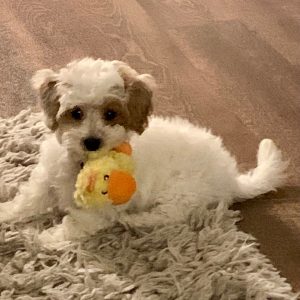 We got "Corey" from Sam and his family about 3 weeks ago. Camper (as we now call him) was already crate trained for bedtime and now hangs out in there and sleeps right through the night at 12 weeks old. He is super sweet and wonderful with everyone he meets. So glad we found Greenfield Puppies.

Robert Fairbanks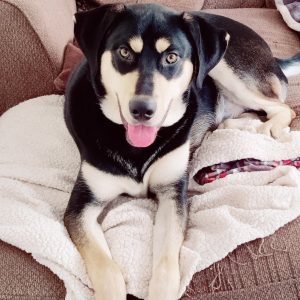 Awesome experience, David and AnnaMary Lapp were very responsive, and worked with us on times to meet as we drove for 6 hrs to pick up our puppy Miles in January 2021. We had no issues, very pleasant.

Susan Mancieri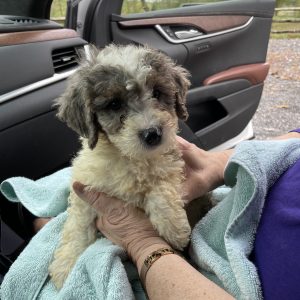 We are so happy with our new addition, a Miniature Goldendoodle. More importantly, we are very impressed with her breeders, Chris and Anna Glick from Bird-in-Hand, PA. From our initial inquiry about the puppy's availability to subsequent follow-up calls, we were very comfortable with the breeders and the quality of the puppies they were selling. I just received a phone call from Anna Glick who wanted to know how our puppy was doing! This phone call exceeded our expectations!

Bob Feiler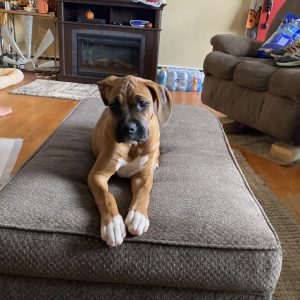 Meet our beautiful girl Mascie! We are so very happy with out experience with GFP and Mr. John Beiler. We got two puppies, my sons family took the boy and we took the girl!

Denise Keller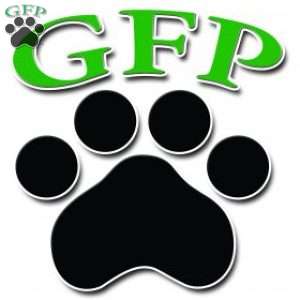 So happy with our GSD from Greenfield puppies. She is a gorgeous beautiful German Shepheard! Her Dame and Sire were on premises', and I met all her cute little brother's and sister's, I would strongly recommend them!

Lorraine Salata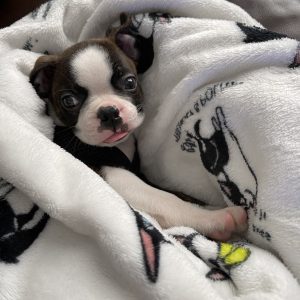 My family recently lost both of my childhood dogs due to health problems and old age. Being only 19 and still living with my family, I thought it would be the perfect time to get my own puppy while I could get help from my parents who have experience raising a puppy. My boyfriend sent me the link to this website while at work and I immediately called the breeder of an adorable Boston Terrier puppy. He called me back a few minutes later telling me I could come meet all of there puppies THAT DAY! My boyfriend ended up driving over 6 hours after he got off work to a different state so I could meet them. When I got there all three of the puppies were jumping around and so excited to see us. The breeders were very nice and when we chose our puppy he cut his nails and gave us a bag of food that lasted a few days, including a coupon for a bag of future food. We got all of the puppies shot and medical records and signed adoption papers. I have now had my beautiful puppy for 3 weeks and he is a fan favorite in my family and my boyfriend's family! Everywhere we go everyone compliments him on how beautiful he is. He has brought so much joy to me and my family. Regardless of the lack of sleep or the puppy nibbling, I am so happy to have him.

Emily Underwood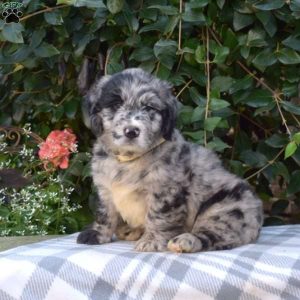 We got our puppy on 09/04/2021. Drove 2 hours to bird in hand,PA. We met Marilyn Reihl wonderful breeder and person. She really takes care of the puppies. Makky was exactly as she described him. Playful, social, loves to eat and full of sweetness! I had a very good experience with Marilyn Reihl. I still reach out to ask her questions and to keep in touch. She has been wonderful! Makky has brought so much Joy to my family. We love him so much. I highly recommend her.

Betty Baez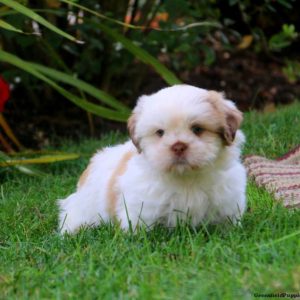 When we discovered little Flash, we knew he was the right pup for us just from his picture. Immediately, we called the breeder 'David & Miriam Stoltzfus' and scheduled to see him in Honeybrook, PA. The breeder and his family were great, the process was quick and efficient. Puppies are well taken care of and family raised, would highly recommend! We even met Flash's mom whose just as friendly and darling. He is the handsomest and sweetest boy! Flash is calm and already excelling at potty training. Hasn't been up to any trouble at all, at least not yet! We couldn't be happier and feel he is the perfect addition to our family. Thank you again to the Stoltzfus' & Greenfield Puppies!

DeJesus Family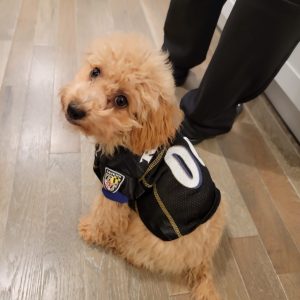 We've had Lilly for 3 weeks now and she has been the most amazing addition to our family. We don't have kids or other pets so Lilly gets super spoiled. Lilly was 16 weeks and very well socialized when I got her. She adapted great to her new home. She had her first vet visit and everything was excellent. Lilly is awesome. I couldn't have gotten a more prefect pet. I am so grateful for Greenfield Puppies and Elmer Zook for coordinating this beautiful addition to my family.

Kita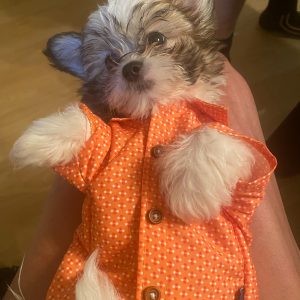 We got Teddy (shichon) from Wendy Rust and I can not say enough good things about him. Hes very good, loves everyone potty trained and the cutest pup ever. He is the perfect addition to out family. Wendy was wonderful to deal with and I would highly recommend her and Greenfield puppies. Thank you so much.

Katie B.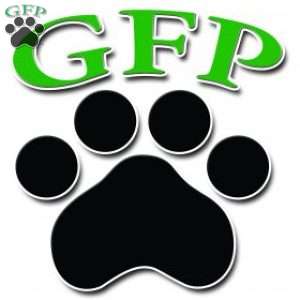 I would like to Thank Greenfield for the wonderful breeder I worked with. We got a Boston terrier from Leroy Stoltzfus. He is a very kind person and was very helpful. His home is nice his kennel is very clean. The puppies he has is very taken care of. Every thing is very clean. He is a very good breeder. We got a very sweet and smart little girl. Call Leroy in Gap, Pa. thank you very much.

Roy S.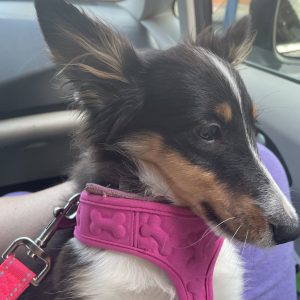 I purchased a beautiful Shelty from Steven and Katie Riesling through you! Our puppy is not only healthy but so smart loving and funny! She is now only 15 weeks old and sits gives us her paw and obeys to stay! She opens up the cover over her food and water! She loves taking my shoes to keep them next to her in her bed! The day I purchased her she learned right away to walk on her leash! She loves children! The Riehls are excellent breeders and super sweet! She loves my 2 year old male shelty they play together and share their food! She's been vet checked and she's completely healthy! I just want to say thank you to the Riehl family and to Greenfield Puppies! Nancy Eugene Spencer CHAYTON and Beauty Epps!

Nancy Epps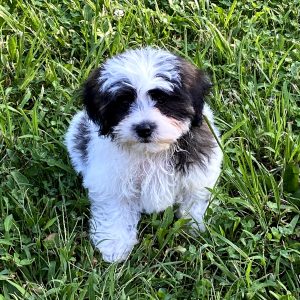 On August 25, 2021 we bought a female Shichon from Stephen Stoltzfoos in Ephrata, Pa. We cannot say enough nice things about our experience. First of all, Missy is delightful! She is very smart, friendly, and a very gentle puppy who loves everyone she meets. Stephen is an excellent breeder. Missy was very well socialized and in excellent health. We just had our first vet checkup (it takes awhile to get an appointment!) and she did great! She is already about 80% housebroken. Stephen's farm is beautiful and immaculate and he has a very nice family. A great experience!!

George and Karen Ross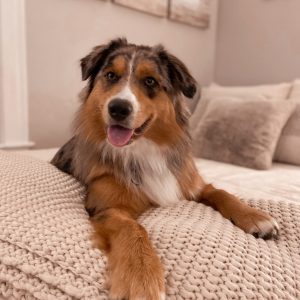 I was able to find my puppy Crue through this site and could not have been happier with the outcome. Greenfield Puppies provides amazing resources that makes it so easy and simple to contact the breeder and find your forever pup! We got Crue almost a year ago and he is the absolute perfect dog I could've asked for. Super easy process, would highly recommend to anyone looking for a new addition to their fam! Will definitely be coming back here when its time for Crue to have a new sibling!

Lindsey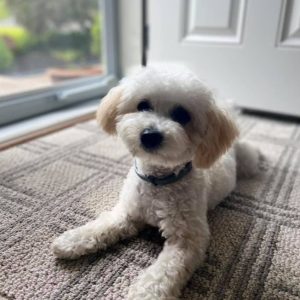 Greenfield Puppies is an awesome site to find puppies! We were a little skeptical of buying a pup online, but the process was super easy and fast. The puppies are healthy and happy. We got our bich-poo, Joy, from Stephen Stoltzfoos in Ephrata, PA. He's a excellent breeder, and we recommend him highly if you're looking for small hypoallergenic/non shedding dogs!

The Kim Family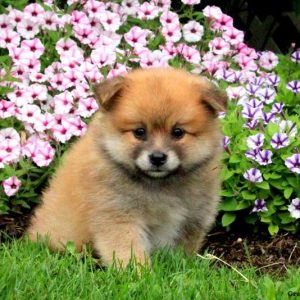 Great adventure found Koda on your site and decided to drive 2,000 miles to pick him up. First what a beautiful trip the mountains around Pa were quite a site. After arriving Monday morning and visiting we were impressed with how clean and picturesque the puppies and the surrounding area were. Koda was with his 5 sisters in the front yard, what a treat. He just turned 8 wks what a exciting time. Met the breeders and there children, what special people, there love and respect for God and there animals and children was a treat. Koda was a great addittion we were replacing a long time child, Tenuki that had just passed. Long story short version the entire trip home to Colorado was filled with great experiences and a lot of laughter. Thank you for the great puppy.

Tom & Claudia McDaniel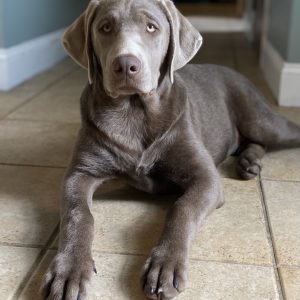 My husband and I are empty nesters. We found greenfield pups and treated ourselves to 2 beautiful silver lab puppies. We absolutely adore them and they bring us so much joy! The breeder was very friendly and informative. We'd definitely do it all over again , they are wonderful

Kim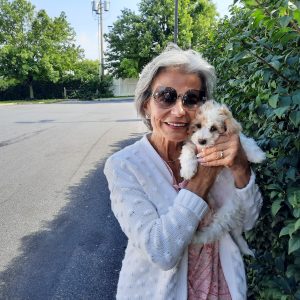 I would like to tell everyone who reads this what a Wonderful man Steven Stoltzfoo of Ephrata Pa. is. I am going through Cancer treatment right now and I needed to find a special little puppy, since I had lost my Precious Dog Daisey several weeks ago due to age. I was so afraid I would never find another sweet companion to help me through this terrible time in my life. Looking on Greenfield Puppies website I found "Precious Angel". Steven and his wife were so kind and compassionate to my husband and myself. His facilities are Immaculate! I would HIGHLY recommend if you are looking for your special companion, please go to Steven. I promise you that you will love the experience of having someone who truly cares about you and your new companion.

Louise J Gerosa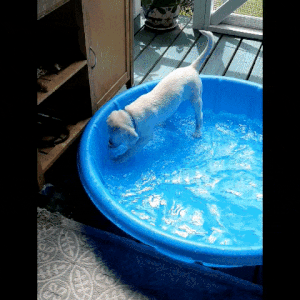 My experience was AWESOME!
I don't know if I just got lucky, but my puppy is so gorgeous, and also SO good.
So far she seems so laid back and I love it!
She is so beautiful it's like she isn't real.
I tried to do a rescue, but it was a massive hassle. They wanted so much information and they took a long time.
I called Ada Smucker and everything went incredibly smoothly. Excellent to deal with!
I got my English Cream Lab and I could NOT be happier!

Julie Stevens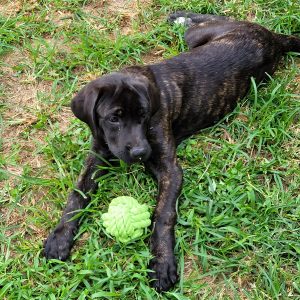 I've owed Rottweilers for the past 11 years and after losing my last one, I just didn't have the heart to get another one. I knew I still wanted a X-Large breed, so I looked at a English Mastiff. Luckily I found one browsing on Greenfield Puppies. I contacted, Calvin Stolzfus (Breeder) and I was able to get my new puppy the same day. Thank you, it makes me happy having a puppy running around the house again.

Robert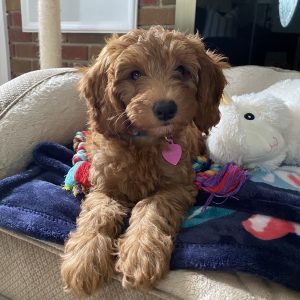 We recently lost our Golden Retriever of 11 years. Heartbroken over this sudden loss, I knew I needed to find a new companion but in no way wanted to replace our sweet golden. I spent hours searching Greenfield Puppies for a Mini Golden Doodle and made a few calls. I reached out to Amos & Naomi Zook who promptly returned my calls. Naomi even worked with us with scheduling a visit, due to my husband's crazy work schedule. She had my puppy waiting, freshly bathed and her paperwork ready. She introduced us to the momma dog and the rest of the litter. Kaycee is the sweetest girl and has filled such a huge hole in my heart. I can't thank the Zooks and Greenfield Puppies enough.

Kim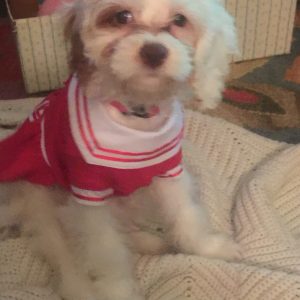 After losing my 14 yr old Pomchi I decided to get a puppy to help relieve my grief. I'v Had a Cockapoo before and she was a sheer joy. Well after almost being scammed 4 times and feeling defeated I found Greenfield puppies and my puppy Gloria now (Baby).Her breeder Elam King was wonderful through the whole process, always immediately returning my calls and and answering any questions I had. So off I went to Coatesville, Pa, a two and a half hour drive to get my new baby. We were greeted by Elams wife Verna and children and my puppy.In short a very smooth and enjoyable experience.Baby was freshly bathed, well socialized, and calm all the way home. She's very smart and eager to learn, and Speads her love to everyone.I can't express the amount of happiness and love she's given me. I highly recommend Elam & Verna King, I am so great full to them and Greenfield Puppies.

Mary Bockler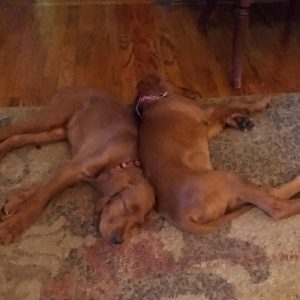 We purchased two Irish Setter puppies from Ephraim Lapp, what a joy they are to our family. They are beautiful healthy and rambunctious little ones displaying their early socialization that they experienced before coming to live with us. Ephraim was very helpful in helping me make my selections and the puppies were exactly as he said they would be. The purchasing arrangement was perfect. The delivery team, Jessica and Nate, were right on time and it was evident that the puppies had received TLC enroute because when Jessica left they ran to the door as if to say "don't leave me" and this was a very positive message. As you can see in the picture they are inseparable. Thanks again Ephraim.

Jo