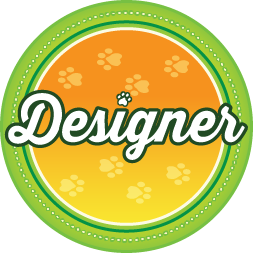 Activity Level:

moderate

Shedding Level:

low

Grooming Level:

moderate

Trainability:

high

Good for Novice Owners:

high

Adaptability:

high

Kid/Pet Friendly:

often

Prey Drive:

low

Watchdog:

chill

Average Size:

Small

Average Lifespan:

12-16 years
Yorkie Russell Dog Breed Information
Overview
Temperament
Adaptability
Health
Owner Experience
Grooming
Activity Level
Size
Life Span
A Yorkie Russell is a cross between a Yorkshire Terrier and a Jack Russell Terrier. They are an affectionate and intelligent dog that is semi-active. These pups are happiest when they are in a family setting or the center of attention. While they do well with older children, you should keep an eye on any Yorkie Russell puppy when they are with young children or infants. They may not know their own strength! They are incredibly loyal and eager to have fun.
Yorkie Russells are affectionate, energetic, and intelligent. These pups rarely bark and are wonderful with children. Yorkie Russells are often very patient with their owners while being trained. If you decide to add a Yorkie Russell to your family, you will have a best friend for the rest of their days.
This dog breed is very adaptable. They are comfortable in small apartments or out in the country. They thrive with individuals as well as in family settings. Although the Yorkie Russell is independent, they will still need your love and attention. If you are gone for more than eight hours for work, it is best to spend as much time as possible with them when you are at home.
These dogs are fairly healthy and will be fine as long as they are kept on a reliable schedule of exams, vaccinations, checkups, and preventative measures. As Yorkie Russells age, they can become susceptible to allergies, seizures, skin issues, and retinal dysplasia, which is an inherited condition where the retina does not develop properly. This can lead to partial blindness and retinal damage as the dog ages.
Yorkie Russells are easy to train and quickly understand their commands. They are eager to listen to their owners. The Yorkie Russell will often only need to be trained over a few sessions before they know what is expected of them.
Minimal grooming is required once you adopt a Yorkie Russell. You will need to give them weekly brushings and possibly monthly baths. To keep your pup looking sharp, you should also have them professionally groomed a few times a year.
In addition to coat care, you will also want to trim your Yorkie Russell's nails monthly, check their ears weekly, and brush their teeth or use an enzyme toothpaste daily. As a small dog breed, they are more prone to developing dental diseases like gum disease and tooth decay, so good dental care is important.
The Yorkie Russell needs regular exercise. One walk per day ending in a trip to the dog park or with a game of fetch is ideal. This will keep him happy, healthy, and calm throughout the day.
A Yorkie Russell usually stands 7 to 12 inches in height and weighs 6 to 12 pounds.
Yorkie Russells generally live 12-16 years.
Featured Yorkie Russell Article