Greenfield Puppies Reviews
We love dogs and people and people with dogs.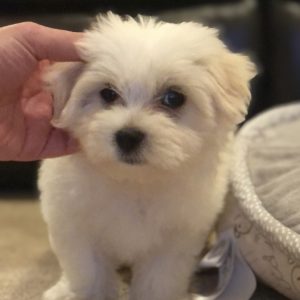 My wife and I have been looking for that perfect puppy for a couple of months, after our 12 year old Maltese Mix Rescue passed away. We tried looking for a rescue that might be a fit that was a little bit older, however, with Covid being an issue, it seemed that there was no way to get a rescue anytime soon. We decided to look for a puppy through Greenfield puppies. There were so many choices of breeds at a variety of prices, and what Breeder would we go with. My wife and I saw testimonials for Moses Glick and decided to check out his assorted litter of puppies. It was a WONDERFUL experience. Moses and his family raise the puppies within their own family. His children LOVE all the puppies equally and it shows. Kasper is so smart and loving that we wanted to share this testimonial with others who may be looking for a puppy. His prices are fair and the litter of dogs are priceless. Give Moses Glick and call. You will be glad you did.

Julie and Jeff Kauf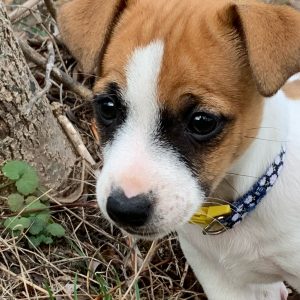 We found Tina (now Daisy) on Greenfield Puppies website. She was just what we were searching for. Our breeder James and Lydia Sensenig of Narvon, PA were wonderful. Their farm is beautiful and the puppies happy, healthy and well adjusted. We were able to see Daisy's mother and grandmother who are family pets on the farm. We couldn't recommend them more!

Steven Allabaugh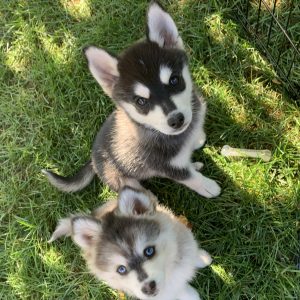 We were searching for a Pomsky but wanted to meet the puppy before buying him. Fortunately, Rosalyn Zimmerman answered our call and we were able to go that same day to meet the available puppies. Her property was clean and well maintained. Two puppies (Oscar and Otis) were available and we bought both so the brothers could stay together. She was helpful and when I called with questions, Rosalyn was responsive. I am pleased with the ease of this service and the outcome. We love the new additions to our home.

Beth Audoersch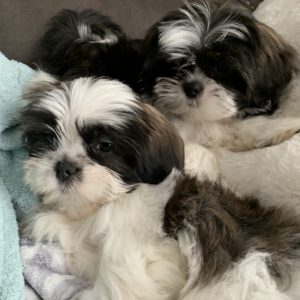 My wife and I recently acquired 2 female shih tzus from Stephen Stoltzfoos through Greenfield puppies . We were happy to see how friendly and socialized they were. We instantly fell in love with them and we knew they had to come home with us. Mr. Stoltzfoos was friendly and sincere and someone that I would definitely trust. We love our 12 week old puppies. We know they will love the company of their two male dog siblings waiting at home.

Cesar Baldeon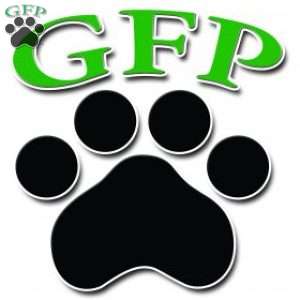 We are having a wonderful time with Ruffles ( Kasey ) ! We had a good experience with Ruffles's Breeder, Mr. Stephen Fisher Jr. of Narvon.PA.

Mr. Fisher was very prompt in his response and patiently answered all our queries. When we went to pick our puppy up, we got to see (Kasey's) mother as well. Ruffles, immediately bonded with us and was a live wire. Ruffles is healthy and has quickly become the center of our lives. We have been waiting a long time for a puppy, and thanks to Greenfield Puppies and Ruffles's breeder, we have our dream pup.

SRK and Family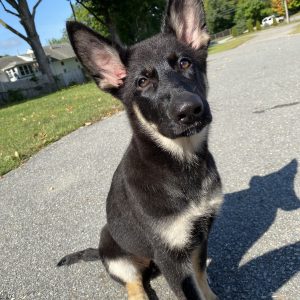 I got Hali in august of 2020. She's 4 months old now and she's an amazing dog. Well bred and beautiful as well as confident and spunky. She LOVES to swim so her name means "the sea" in Greek. She's now living in New England going to the beach and spending every day with me as I own a pet care Center. She has four other doggy siblings that she adores and many friends. Can't wait to see how she grows up. So far it's been wonderful thank you! Definitely will be back to greenfield.

Christine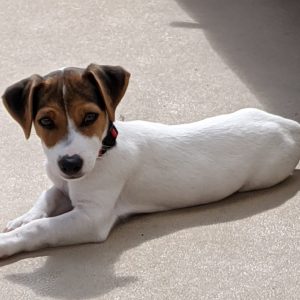 We were lucky in that a family from Texas backed out of getting Tucker (Sparkles). Steven Stolzfus was very responsive with our initial contact. He agreed to allow my husband to visit and see the little guy in action. We could not be more pleased with Tucker. He had all the required immunizations and was already potty trained. Thanks to Greenfield Puppies, we now have a new family member. We have and will continue to recommend.

The Batronis Family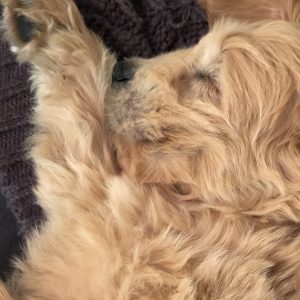 We purchased Rocco from Jeff and Lucinda Newswanger. He is healthy and beautiful! Lucinda was a pleasure to work with and Rocco is a wonderful addition to our family!

Deirdre D'Attoma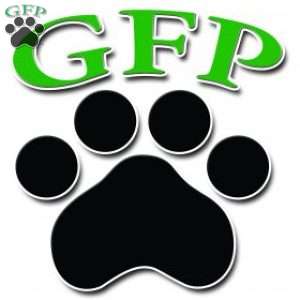 This is the second time we are using Greenfield puppies. Our first dog was adopted from PA in 2008. After he passed away, we used Greenfield puppies to look for our next family member. We decided to go for a Mini Goldendoodle. We had a great experience with Rebecca Stoltzfus. She was very prompt in returning our calls. She answered all our questions and welcomed us to her home on a farm in Christiana, PA. We went one week to choose the puppy and we got to meet the mama dog, who was very friendly. We spent quite some time with all the puppies and they all looked very clean and happy. We went next week to pick up the puppy. She had all the paperwork ready for us. Their farm is beautiful and they are doing a great job. My vet later told me that our puppy was update to all shots and that he did not see any fleas or ticks on her. We are very pleased with our experience and highly recommend Rebecca and Becky's Puppy Pals the best of luck for the future.

Usha Chatty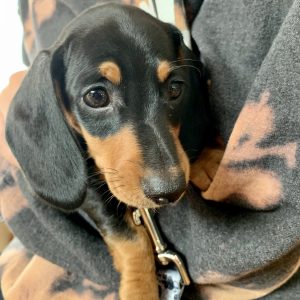 I have been following Greenfield puppies for years and after checking many breeders on other websites and seeing their waiting list anywhere go from six months to two years to wait for a Miniature Dachshund. We decided to try someone who was local and within driving distance. Well much to our surprise, The breeder was very polite and professional when we inquired about the specific puppy we were interested in, we expected her say there were no available puppies at this time. Well she had an entire litter of healthy happy and beautiful puppies. We are so happy so is our puppy and I would recommend anyone looking for a mini dachshund to take a close look at the breeders and engage them about the breed you are interested in. Thank you Rebecca Horning for your kindness on Saturday, September 19, 2020. and the wonderful puppy we have named Bruno. This was an awesome experience.

David M. Rucker
I would like to say how much I appreciate a website such as GFP! To create a safe & honest environment for a huge family decision, thank you so much! On Saturday, August 29, 2020 I brought home my puppy; a sweet, charming Yorktese I named Safari. The breeder I connected w/is Stephen Stoltzfoos. He made the experience comfortable & I would refer him to anyone looking for a Yorktese puppy. This whole experience has been a blessing & I couldn't be happier!

D. L. J.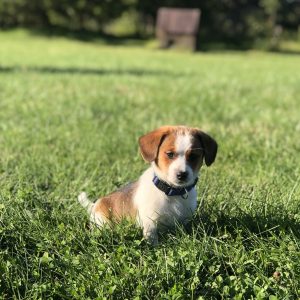 I purchased pong a Beagle chihuahua mix from Amos King in Fort Plain, NY and it couldn't have been a better experience. The breeders were extremely nice and professional. You could tell the puppy was well taken care of, happy and loved right until I took him home with me. He is a well mannered puppy and loves people, other dogs and cats. He also does not bark or bite and loves to cuddle! Im so thrilled and happy. Thank you so much! 🙂

Allison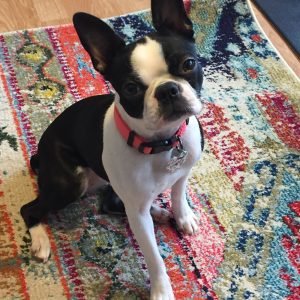 This is Ginger! I saw her photo on this site 2 years ago and it was love at first sight! I called and made the appt to see her the next day. The breeder was very pleasant and accommodating. We drove 2 hrs to East Earl, PA, beautiful area. When we arrived the breeder came out with the mother and puppy for us to meet. We could immediately tell that they had been well cared for, the mother was so sweet & they played together for a bit. My SO looked at me and he knew that this was a done deal! Ginger would be coming home with us that day! Fist vet visit was a breeze with no issues and a clean bill of health. We've now had her for 2 years and she is the best, most lovable companion. She is curious, smart and sweet. She is a tenacious wrestler when she plays with her toys and loves to fetch and run. She snores louder that the rest of us! We just love her so much and are so grateful that we found her. Our experience with Greenfield Puppies and the breeder could not have been better. We are now talking about finding a sister for Ginger…

Lauren Lawton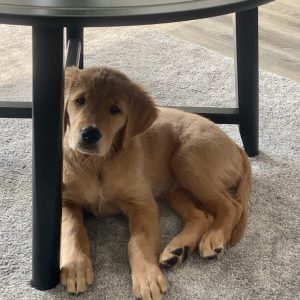 We are happy and blessed to have Chase (previously Max) from Narvon, PA. It was a smooth transaction from start to the day of purchase from Mr. Amos and Mrs. Leah Ebersol. They have a lovely family and a wonderful farm. We have also met the Mom of Chase who's also very healthy. We recently brought Chase to the Vet and he's perfectly healthy too! Our home is filled with joyful moments with our cute little Chase 🧡 We highly recommend the Ebersol Family as a good breeder 👍🏻

Claire and Clarisse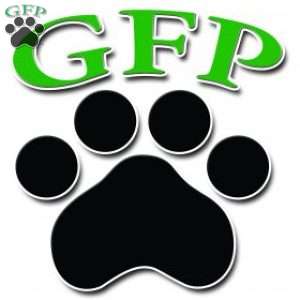 Our family was desperately in search of a Goldendoodle. It is apparent that we picked the most PERFECT one, courtesy of Ben and Mary Smucker! Ben and Mary were attentive, accommodating and super friendly upon arrival to pick our cutie up. He's the absolute most loving dog. Thank you Ben and Mary for making our lives 1000% times better!

Kristina
I am writing this testimonial to say that we are very happy with the purchase of our Jack Russell Terrier from Linda and Daniel Ebersole of Bird in Hand PA. We couldn't be happier with him, We purchased him in late July 2020. He is a healthy happy little guy and has been given a clean bill of health from our veterinarian in Myerstown PA. The entire experience went very well and we would highly recommend buying from this breeder. Also, they were a lovely family and we enjoyed meeting them.

Donna M Hall
The best decision I ever made was getting my F1B Miniature Goldendoodle from Ben Smucker. I cannot make it through a walk of my puppy without someone telling me how cute he is.  My puppy also is the most loving dog.  He gives so many kisses and is always going up to new people, which is evident of the environment and place he was born and raised until 8 weeks.

Caitlin Lowe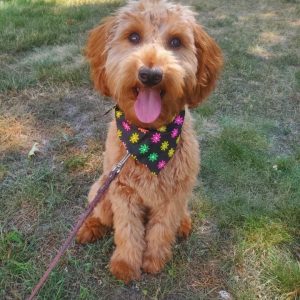 After a long search we decided on a puppy from Benuel Smucker. He was informative, friendly and everything he promised he delivered which was very important to us. She came with vet notes and records, food and a basket full of goodies. We couldn't have been more pleased.
At a recent vet visit our vet said "You lucked out with this breeder. Shayla is perfect!"
My adult son said she is the Mary Poppins dog, perfect in every way! She is smart, loving, teachable, obedient and everything I had hoped for. I recommend the Smuckers if you're looking to add joy to your family.

Judy Friend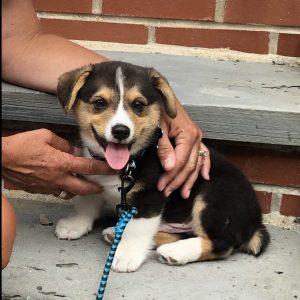 We got Snacks (formerly Charmer) from Daniel Glick about a week ago. He has been such an amazing addition to our family, we couldn't have been any luckier! He is such a sweet and gentle pup. Daniel and Lily were so kind to us as well giving us all the info we needed and some food to bring home so Snacks would have an easier transition. We even got to meet his Dam who was their family pet and she was sweet as could be. Would 100% recommend Daniel to anyone looking for a corgi!

Amanda Ruzanski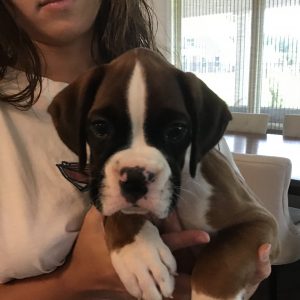 Bouncer now Max was delivered to us this morning. He is perfect we all love him. Thank you to the Raber's!

Harold Jaillette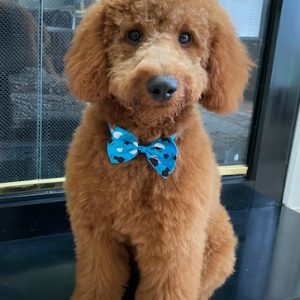 We got our mini goldendoodle puppy Cooper(Spencer is his original name) from Ben Smucker. Ben was very knowledgeable about his puppies. We also got to meet Sheila the mom of the litter when we went to pick him up. Not only is Cooper beautiful, but healthy, friendly and warm! I highly recommend Ben if you are looking for a puppy!

Thank you!

Naki Chun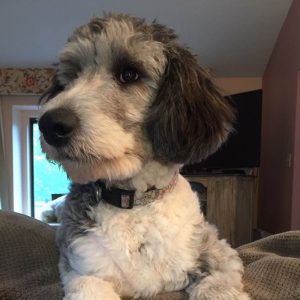 After losing my Goldendoodle, Linus in September 2019, I was lucky enough to find my Sheepadoodle, Baxter (formerly Eddie) on Greenfield Puppies. I highly recommend his breeder, Elmer Lapp in Quarryville, Pennsylvania. Baxter has the most gentle and loving disposition. He loves everyone he meets and absolutely loves all dogs. When we are ready for another doodle, I will definitely contact Elmer again.

Alison Pittman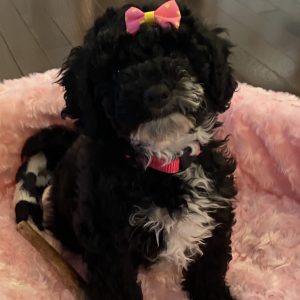 I had a really great experience with buying Stella. I contacted Wilmer Stolfus from Littiz, PA. He had mini Bernadoodles available bit when I called they were all gone. He told me he had another litter of F1b Bernadoodles they were 2 weeks old. He sent me pictures of the puppies and the parents gave me all the information I needed and told me to take my time with sending my deposit. Every week he sent me pictures of Stella. At 8 Weeks we were able to pick Stella up. She is the sweetest puppy ever. Vet said she was great and we have been in love since we have had her. I highly recommended Wilmer Stolfus!

Marla Schaufler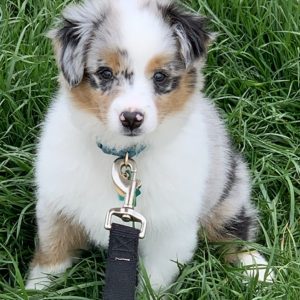 In search of a miniature Aussie? Look no further than Dave & Kate Fisher. I couldn't have been happier with my experience in finding the right puppy for our family and the great follow up thereafter. I have people stopping me constantly about the coloring and demeanor of our mini Aussie. She is great with kids, adults and other animals.

Stacey Kapushy
Testimonial update – We've has our Casper for 6 months now and he is amazing!! Absolutely no regrets from using GFP. We will be getting another puppy when the time is right, and will use Greenfield Puppies again. Thank you for our little Casper!! We love him!

Dana Taunton