Greenfield Puppies Reviews
We love dogs and people and people with dogs.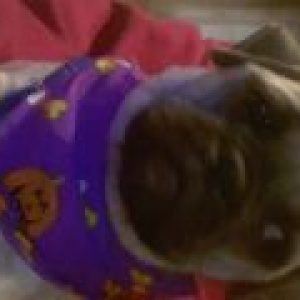 We were searching for a fur baby to love and benny is a perfect fit. Wonderful puppy and our vet had nothing but wonderful things to say about him. Navigation of the site made it easy to view puppies. And we could not be happier with our new baby.

Michele Wagner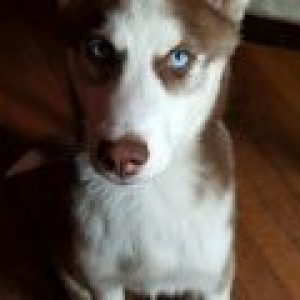 I purchased my Husky on March 8th, I took the drive up there and honestly was the best decision ever. I am so in love with my dog. The breeder was super awesome and worked so well with us because we made the drive. It was literally the best decision! I will definitely purchase another dog from this website.

Andrea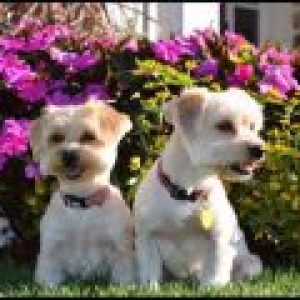 We got our dogs 4 1/2 years ago and they are the best. There were 5 in the liter, and we had first pick. Peter was the only boy and Penny was the smallest. (The whole liter was small-all between 3-6 pounds.) Absolute best decision in our entire lives. They keep our family happy and active and are quite entertaining. They stayed small and adorable, with nice coloring. They love to run around the couch and bark at other dogs at night and the animals on the TV. Thank you to Greenfield Puppies for helping our puppies!!!

beaulieu family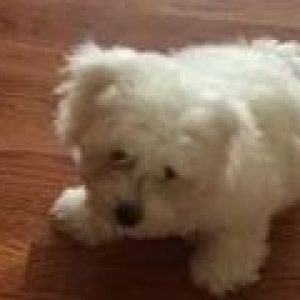 I am VERY HAPPY with my new puppy that I got 2 weeks ago in Gordonsville,PA he was only $300 and a very calm Bichon Frise 3 months old and he is a wonderful addition to my family and I are very HAPPY with him, her came from a farm from very nice people! I have to be honest I' ve been looking for cheap but GREAT quality puppies we say puppies because to watch him or her grow. We've been through ALOT of scams that had perfect puppies for us but asked for moneygram which you shouldn't trust. Until we were finally in peace by finding this website I HIGHLY recommend this website don't just look for breeds or states just go STRAIGHT to your price range and find the perfect puppy!!! Enjoy and Good Luck!

Jessica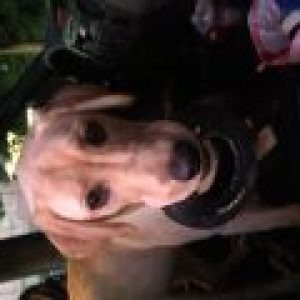 This was the absolute best choice we've ever made! We love Dixie and she is 100% part of the family and our lives. We almost go no where without her. She comes to work with me, we go fishing, everywhere. Could never imagine life without her anymore. We would love to thank the Blank family for our very special girl, we are truly greatful!

Lindsay Blackmon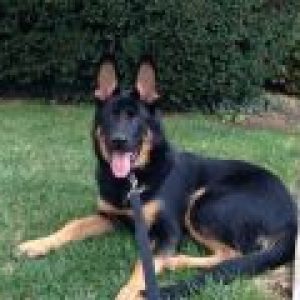 His name is Hunter. I got him from a dude name Steve Fisher. He was polite and was willing to give all the information I needed. Everyone that see's my GSD said she's beautiful. This website has helped me find a friend that will never leave my side. Thanks greenfield puppies.

Adrian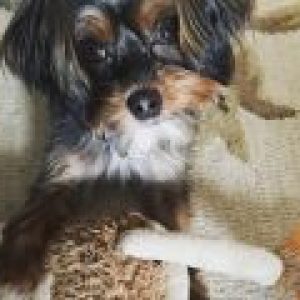 Santa brought this furry little boy on Christmas Eve 2014 to our daughter. He was then just 10 weeks old. He will be a year old next week. We have had a great time with him. He's a great dog and a perfect addition to our family. Mr. Smucker was great to work with. I highly recommend this breed and this breeder.

Jennifer Ciampi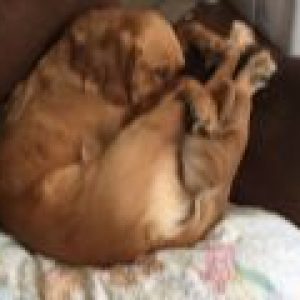 Hello my Nia is one year old I've had her since she was ten weeks. I adopted her to help my 4, year old grandson who is autistic,also to be part of the family. She is amazing ,I love her with all my heart. I love how she interacts with all the little ones that cone to my home everyday. I am a very calm n patient person n you can see that my Nia is the same way.

Jennifer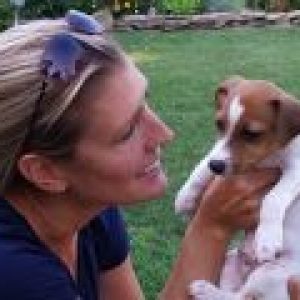 Tuffy is very special! He brightens our lives very much! I am home with him all the time, and he always wants to be with me. The Stolzfaus family was wonderful, and we couldn't have found a better family or puppy!!! Tuffy is trained to ring a bell by the back door when he wants to go outside, and he picked it up in a few days! He is fully trained, and very smart!! Tuffy sleeps on the bed with me, and is very loving! Thank you Stolzfaus family!

Alana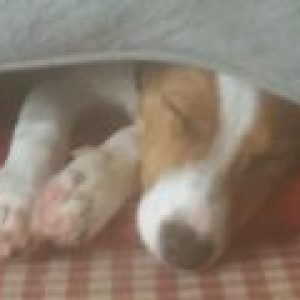 I had to put my jack russell terrier down the beginning of June, at 16 1/2 years old. I started looking at puppies on line, and a few were scams! In July I found Greenfield Puppies, and it was the best site I found!! On July 23rd, 2015, my daughter and I went to the Stolzfaus family's home, and we found Tuffy! Mrs. Stolzfaus was very sweet, and let us spend as much time as we wanted. I already knew I wanted Tuffy, as they show videos of the puppies playing together! I trained him to ring a bell hung on the back door. Tuffy rings it when he needs to go outside. He learned in a short time, and he is fully trained now! Tuffy is very smart! He sleeps with me, and is very loving! He has more toys than my kids had, and loves to play!! We love him very much, and he has brightened our lives Soooo much! Thank you Greenfield Puppies, and thank you Stolzfaus family!

Alana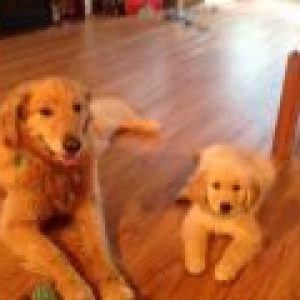 We already had a 7 year old Golden whom we love so much that we wanted to add another. We purchased Sadie (originally Dixie) on August 14 from breeder Nancy Brubaker. She was from a litter of 11 and they were all beautiful. I had first pick and boy was that difficult! Sadie is beautiful, smart, lovable, fun and a great addition to our family. She has become a great little puppy sister, and a wonderful learning experience for our 4 year old Grandson. I can't say enough about my experience with GFP and breeder Nancy Brubaker.

Judy Swingle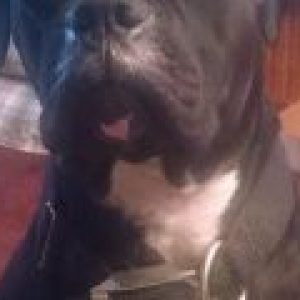 Our young man is 3 years old bulloxer we love him so much best dog we have ever had and he doesn't bark at all .

Kelly Thompson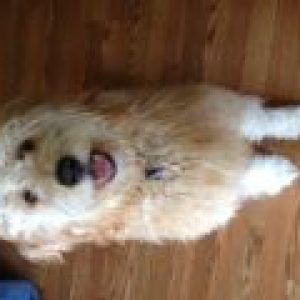 In late February 2015 we welcomed home Mason, a delightful, 11.5 week-old mini goldendoodle, from the local Newmanstown, PA home of Lee and Anne Stoltzfus. Mason has brought such joy to our family and is super friendly to everyone he meets. He responded to his name and was potty trained the first weekend we brought him home. Now at almost 10 months of age, he knows and responds to 20+ words and phrases. His no shedding is an added bonus. We would highly recommend this breeder with Greenfield if considering welcoming a friendly and intelligent puppy to your family.

Kim & Ron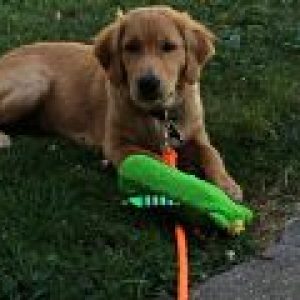 On 6/9/15 we Travled from Pittsburgh, PA to Ronks, PA (about 4 hours) to pick up our Golden Retriever Zero (previously Davie). He is absolutely perfect in every way!!! Zero is a calm, happy, healthy puppy!! We are having so much fun watching him grow up and training is a breeze! Zero is very calm and friendly and loves anything and anyone who he comes in contact with! Such a sweet little guy!! We can't say enough about Abner King and his Family, they were so kind and easy to work with. Their farm was absolutely beautiful and all of their animals had a calm happy temperament. My Husband and I just can't say enough about Abner he has given us such a wonderful puppy! We are thinking about getting another Golden in the spring, without hesitation I know where to look! Thank you Greenfield Puppies and a HUGE Thank You to the King Family for our Golden baby Zero!!!

Mandy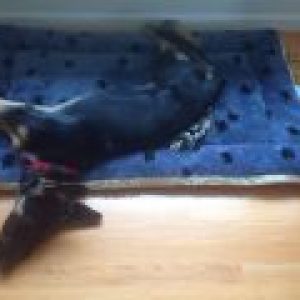 I just have to say a little more about how much fun Chewbacca is. He is almost 5 months old and is very enjoyable to train. He runs or walks 4 miles every day without pulling! He is independent, yet loyal. He travels excellent in the front seat of my truck with no harness. He went to the Solanco fair and was awesome with the kids and other dogs, no jumping or biting. Chewbacca also went to a little league game and again was great! If anyone is looking for a smart, loyal, well behaved, and just lovable German Shepard, I recommend Ben Stoltzfus in peach bottom, pa.

Lori Urig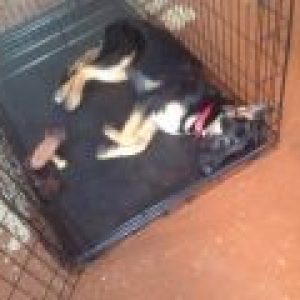 Thank you for the best family pet we have had. This is our third Shepard and by far the most enjoyable. He has the best attitude and as Ben told us, is very quick to learn. Thank you again! The Urig family

Lori Urig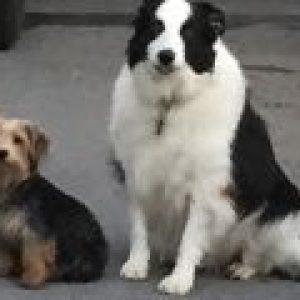 We adopted Rowan at the end of May (her birth name was Ashley). We just love her she is a wonderful dog and gets along so well with my other two dogs. She is the perfect companion for my disabled daughter. I am so glad that we found her!

Robyn Dyke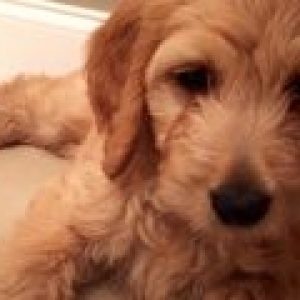 Winnie is amazing, she is a loving, happy and a healthy Goldendoodle. She has brought lots of joy to my wife and I. We are happy with the breeder Steven and would recommend him to anyone that wants a healthy and beautiful goldendoodle.

Louis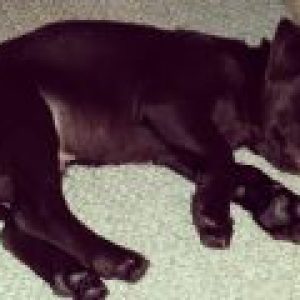 We wouldn't have found our baby boy if it wasn't for Green Field Puppies! Such nice people & caring. Cant wait to find him a brother

Rebecca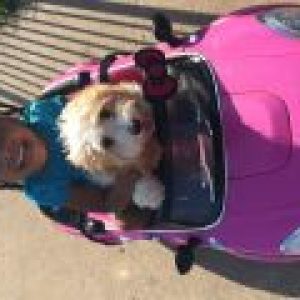 My sister and I were looking for puppy for our niece Sara. We had a great experience finding her the perfect campanion. Sara decided on Ethan and he has fit in perfectly with our family. He has even encouraged Sara to walk. They do everything together, We will return to look for a playmate for Ethan that Sara has named Dyson.

Brietta Dixon and Cynthia Dixon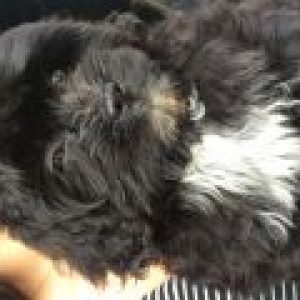 We had a great experience! We love our new baby! Couldn't be happier!

Yarixsa Martin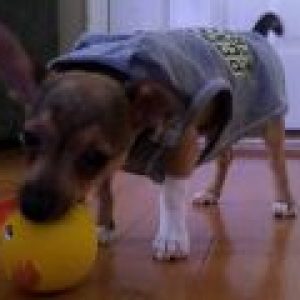 I would like to thank the breeder, Henry King for the dog we received. The original environment of the dog was beautiful, safe, and very clean. Henry was very responsible for raising the puppies and professionally breeding the dogs. He was very loving, understanding, and caring. If I were to get another dog, I would be able to receive it from Henry King and his family.

Maribel Villalobos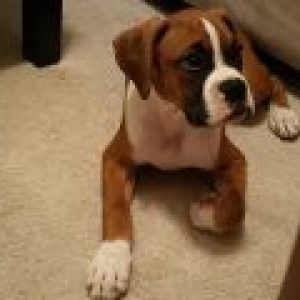 Initially, I was skeptical about purchasing a puppy without visiting the puppies residence and physically meeting the breeder. Speaking with Benuel and seeing that he was truthful, responsive and informative helped tremendously. He answered my questions, returned my calls when he said he would and most importantly was very honest. I am extremely happy I went with Benuel Zook! I'm very thankful and happy with our puppy! On another note, Tamara from Greenfield, was efficient, and helpful with the shipping process. She answered my questions down to the temperature in which puppies can and can't be shipped, especially boxers. Thank you Tamara for being phenomenal at what you do. Overall, I am extremely happy that I found Greenfield Puppies.

Brandy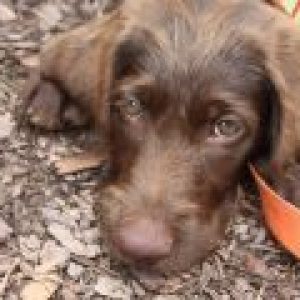 We had heard a lot of warnings about breeders in the Lancaster, PA area, but it was easy to see that the Blank family were kind and responsible with their dogs. Both parents were on-sight and immediately available. We saw the large outdoor fenced area and indoor shelter where the dogs spent their days. We also saw how the breeders and their children knew each of their dogs well (they showed us where both mom and dad liked to get scratched-ears of course). Our new dog, Scout, has been fawned over by everyone we pass on our walks, and our vet was equally impressed. She's a smart, mellow, healthy pup. We were very comfortable buying from the Blank family and would recommend them to others without hesitation.

Eric Kolb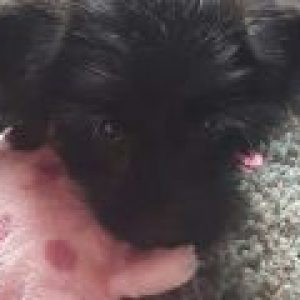 We added Daisy to our Loving Home and she is the most Spunkiest lil spitfire ever..definitely not afraid of our 105lb German Shepherd (Tuck). They play so cute together. Daisy is currently 3 months old and weighs over 13lbs..she will definitely be larger than your average male Shih Tzu and we are fine with that. She definitely favors the Lab..she's doing very well with housebreaking and crate training as well as sitting and giving paw with a treat. We love our Lil Miss Daisy!

Rita B.