Greenfield Puppies Reviews
We love dogs and people and people with dogs.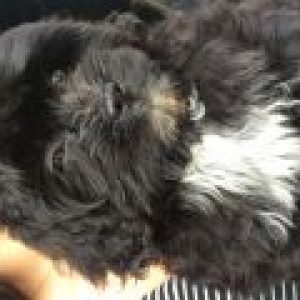 We had a great experience! We love our new baby! Couldn't be happier!

Yarixsa Martin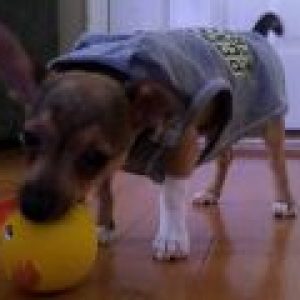 I would like to thank the breeder, Henry King for the dog we received. The original environment of the dog was beautiful, safe, and very clean. Henry was very responsible for raising the puppies and professionally breeding the dogs. He was very loving, understanding, and caring. If I were to get another dog, I would be able to receive it from Henry King and his family.

Maribel Villalobos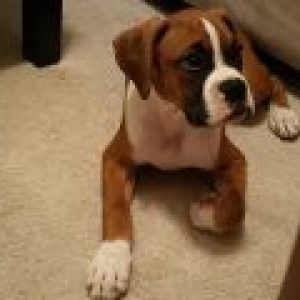 Initially, I was skeptical about purchasing a puppy without visiting the puppies residence and physically meeting the breeder. Speaking with Benuel and seeing that he was truthful, responsive and informative helped tremendously. He answered my questions, returned my calls when he said he would and most importantly was very honest. I am extremely happy I went with Benuel Zook! I'm very thankful and happy with our puppy! On another note, Tamara from Greenfield, was efficient, and helpful with the shipping process. She answered my questions down to the temperature in which puppies can and can't be shipped, especially boxers. Thank you Tamara for being phenomenal at what you do. Overall, I am extremely happy that I found Greenfield Puppies.

Brandy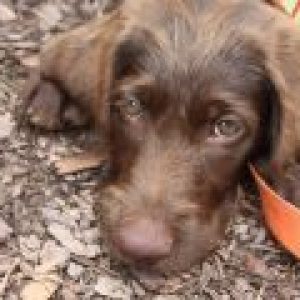 We had heard a lot of warnings about breeders in the Lancaster, PA area, but it was easy to see that the Blank family were kind and responsible with their dogs. Both parents were on-sight and immediately available. We saw the large outdoor fenced area and indoor shelter where the dogs spent their days. We also saw how the breeders and their children knew each of their dogs well (they showed us where both mom and dad liked to get scratched-ears of course). Our new dog, Scout, has been fawned over by everyone we pass on our walks, and our vet was equally impressed. She's a smart, mellow, healthy pup. We were very comfortable buying from the Blank family and would recommend them to others without hesitation.

Eric Kolb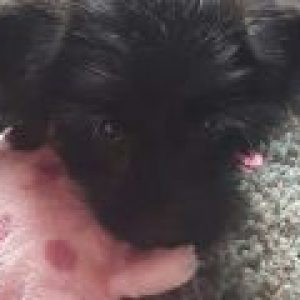 We added Daisy to our Loving Home and she is the most Spunkiest lil spitfire ever..definitely not afraid of our 105lb German Shepherd (Tuck). They play so cute together. Daisy is currently 3 months old and weighs over 13lbs..she will definitely be larger than your average male Shih Tzu and we are fine with that. She definitely favors the Lab..she's doing very well with housebreaking and crate training as well as sitting and giving paw with a treat. We love our Lil Miss Daisy!

Rita B.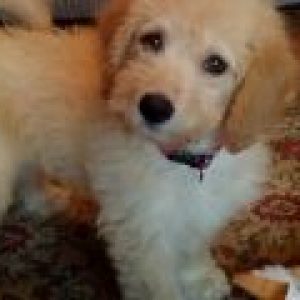 One week ago we purchased a female mini labradoodle from Mrs. Carolyn Martin of Myerstown, PA. We couldn't be happier with both our choice of the breeder and dog. When we arrived to purchase the puppy, they were playing in the back yard with two of the Martin children. The property was exceptionally neat and well maintained. Call me old fashioned, but I do believe that the condition of the home and property of the breeder says a lot with regard to how the puppies were raised. Mrs. Martin answered all of our question and appeared extremely knowledgeable and competent. I highly recommend her if you are looking to purchase a mini labradoodle.

Francis M Farris, Jr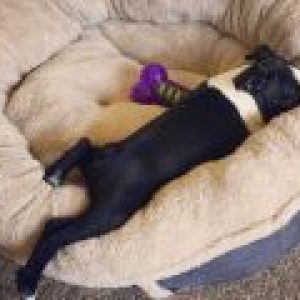 Meet Roscoe, we kept his name the same just because it matched him and he seemed to be responding to it! We've had him for a little over 24 hours already and he's so awesome! He has so much energy and character. Roscoe is already a huge hit with all of our friends. Omar and Mary Fisher were very helpful with questions and directions to their place. They kept in touch and kept everything in a timely fashion. Will definitely recommend their puppies to everyone!

Crista R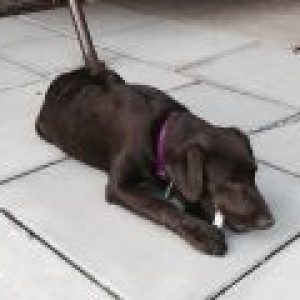 This is the best site ever!! We gave Oakley a forever home on June 4, 2015. We drove from Belle Vernon, PA to Paradise, PA. Round trip 473 miles. The best 9 hour investment ever!! We changed her name from Claire to Oakley. She was up to date on shots and worming and had her checkup and was given a clean bill of health!! We are so pleased with our new little girl!! Get compliments galore and we deserved!! She is the best ever!! Crate trained in 1 day and house broke in about 1 week!! 9 weeks old when we got her and 21 weeks now. From 19 to 44#. Well behaved calm and a wonderful addition to our family. She is spoiled rotten they way I feel all animals should be!! Definitely recommend!!!

Terri Budd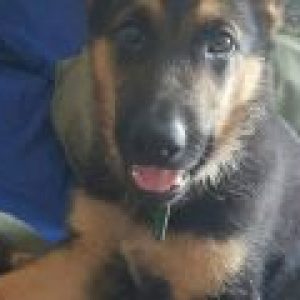 We bought our first German Shepherd who we named Zeus from Gideon Fisher. The dig was originally named Huckleberry. We absolutely love this dog. We were very pleased that the dog was already vet checked and well taken care of when we got him. He has already tripled in size and is an amazingly good looking and healthy dog. We couldn't be more happier with the dog. We're waiting for his AKC papers and are gonna register when we get him.

Frank & Brittany Kowalewski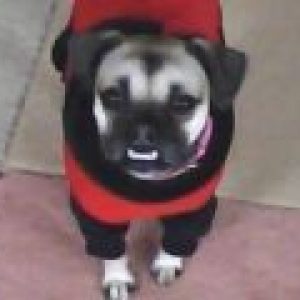 I love my Roxanne, I've had her for 6 years now and she's the most loving and loyal companion I could ask for. She follows me every where and sleeps with us every night. She is a great protector and very energetic! When I first laid my eyes on her I thought she was the cutest dog I had ever seen in my life! She is very sensitive too, she knows my slightest emotion change and is there to comfort me when ever I need it. I could never ask for a more perfect companion in my life! I will love her forever!!

Faith Kinney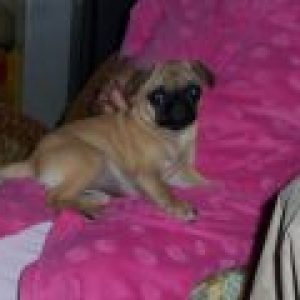 Don't know who's happiest, Wife or Sophie, I recommend John King as a reputable, trustworthy breeder, thanks John. she is/ will be spoiled.

Darla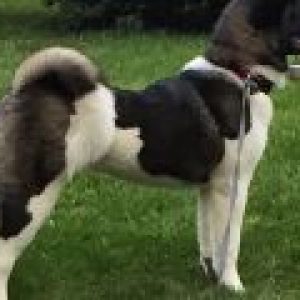 We purchased Mandy from Elam Stoltzfus in February 2015. My parents purchased her brother Major as well. I must say we made a surprise visit to see them after speaking with Mr. Stoltzfus over the phone and these pups were well taken care of. Mom and Dad were on site. The puppies are super clean, healthy, etc. Mandy has completed our little family. I would definitely recommend anyone looking nice to purchase an Akita to contact Mr. Stoltzfus.

Nicole Brobst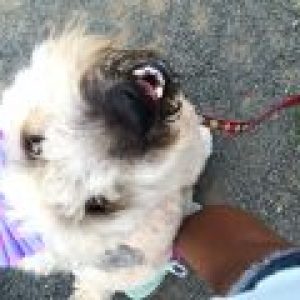 Rue is the sweetest, best dog ever. She is so affectionate, and loves giving hugs and kisses. She is AMAZING around kids, and at a year old, is more mature and better behaved than any do I've ever owned. This is a great site, and a great breed. Thank you.

Isabel Jones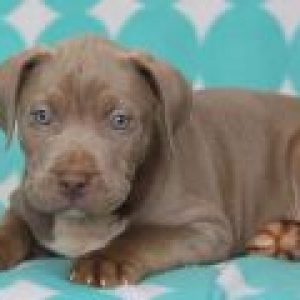 He's the BEST dog! My black lab, Cooper, Loves him! And my kid loves him too. He loves going to the park and playing with other dogs. Thanks GFP!! 🙂

Holly Mason
I found greenfield puppies to be a wonderful website. Taffy (formerly Daphne) is my roly-poly, barking cutie. Taffy is smart, energetic, and happy!

Carrie M.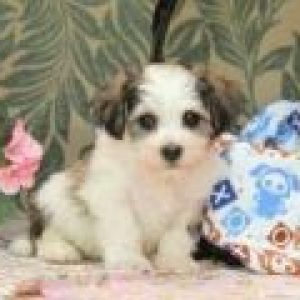 We purchased our Maltese Mix (Maltese/Lhasa-Poo) from breeded Lucy Martin in East Earl September 2015. We wanted a companion for our 6 yr old purebred Maltese. We are so happy with our puppy, he actually just turned 1 year old July 7, 2015. He has been the best puppy and is very healthy. The breeder Lucy Martin was wonderful to work with and very informative. You could tell the puppies get lots of attention from Lucy and her children. I would highly recommend this breeder. Thanks for bringing more joy to our household!!

Lisa Terrell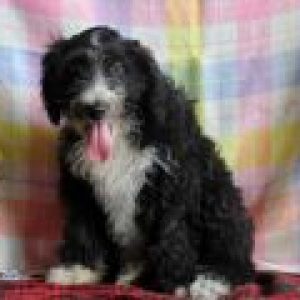 Our whole family LOVES Bruce! Thanks, Greenfield puppies, for a healthy, curly-coated, happy puppy.

Mike and Diane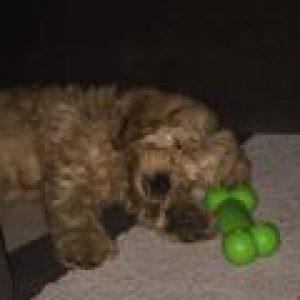 Gus is a very cute and loving dog.I have to say Greenfeild Puppies is the best!I have recommended this site to over 10 People and have gotten 3 of them to adopt.

Lilli Lucia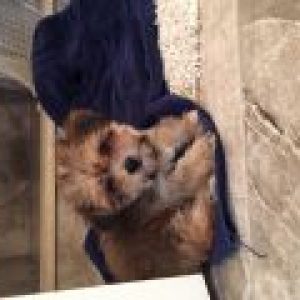 Cindi & David Shsfranek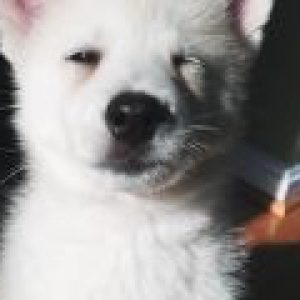 We received Arlow on June 29th, 2015 and he is a joy in our lives. He is very playful, loving, and adorable! He is still in a training process but I can't wait to see him grow into a wonderful dog. I'm so glad we went through Millwood/ Greenfield because we are absolutely in love with Arlow! It was a smooth process and very professional!!

Jazmine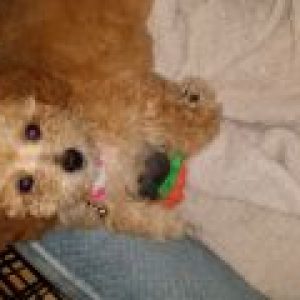 My husband and I traveled over a total of 600 miles to pick up Summer. She just had her 1st vet checkup today and she is a healthy sweet little girl. We are quickly falling in love with her. I'm very happy and pleased with Heidi Glick and Green Field Puppy. 100% recommend to all my friends and families.

Bridget Fu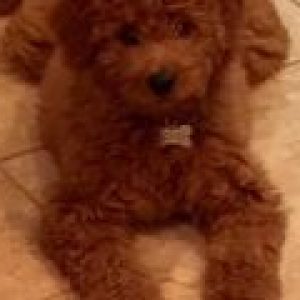 We traveled to PA to pick up our mini goldendoodle! The breeder, Eli Glick, and his family were very kind and quick to give us all of our requested information concerning the puppy. Roxy (previously Mandy), has been a wonderful addition to our family. She has the sweetest personality, loves being around people, and gets along great with our Chocolate Lab.

Sandy Altieri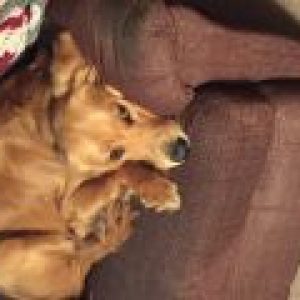 I was a little leery of buying a puppy from this site; I had never bought a puppy. I decided to take the four-hour trek to Ephrata, PA and meet Elvin Shirk and his golden retriever puppies. I loved the spacious farm where the puppies could run around and socialize. Elvin had all the appropriate paperwork for me and answered all my questions and concerns. He even gave me a small bag of puppy food to help him adjust to his new life with us. My golden fur-baby Moses is as happy as can be and such a fun, loving puppy. He makes a good companion for my twelve-year-old golden retriever, Samson. They love each other to no end. Thank you, Mr. Shirk, for bringing this bundle of joy into my life!

Zachary Pinkosky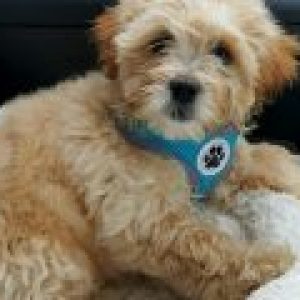 I purchased my puppy on June 27, 2015. He has been a delight everyday. Very energetic and loving. Learns very quickly. Myself and my family are more than happy with Riley. He is very healthy and beautiful. I highly recommend this breeder.

Jane Becker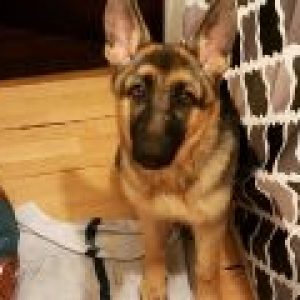 I bought my puppy about 6 mo. Ago. And I'm loving her. The whole process was enjoyable for me. And in about 9 months my brother will be using greenfield puppies to get his German shepherd . The attached pic is of Breela at 6 months old. She is a mommy's girl. I love her so much she is a great joy to me. I'm hoping to get my brothers dog from the same breeder to.

Mary