Greenfield Puppies Reviews
We love dogs and people and people with dogs.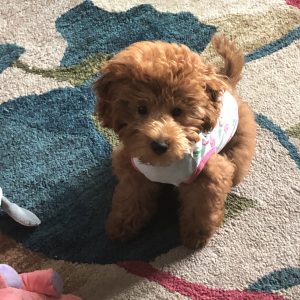 I found my fur baby Maiya previously named (Petunia) on Greenfield's website. It was love at first sight. I contacted the breeder Amanda Esh. Amanda was amazing! We are 5 hours away, and I wasn't able to get to Pennsylvania right away . We scheduled a pick up date/time, which was about 2 weeks after our initial conversation. Amanda, and I kept in touch almost daily, she sent me videos, and pictures of my puppy often. The day had finally arrived, my boyfriend, and I drove to Pennsylvania to pick up Maiya. When we arrived, Amanda greeted us with our fur baby. She was a happy beautiful puppy. We also got to meet our puppies mother, and siblings. Amanda's house was very clean, and I could clearly see the puppies were happy, and in good health. Overall our experience with our breeder, through Greenfield was a very, very good one.
Thank you Greenfield, and Amanda Esh. ❤️

Tamasha Vanderburgh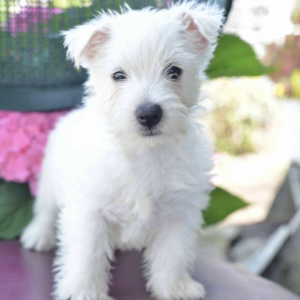 We would highly recommend Steven Miller as a Breeder. Our Westie named (Adam) arrived as in the advertised description. His communication was great, and within a week our puppy was aired to us on the west coast and we have enjoyed him every day since he arrived.
Thanks to Steve and Greenfield puppies for the opportunity to find and secure the dog we were searching for some time and have finally found!

Cam Klemencic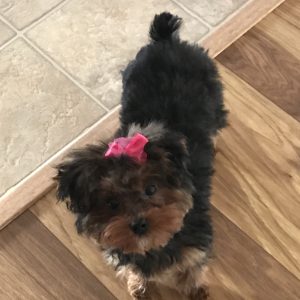 We purchased a yorkipoo from Reuben King. She was 8 weeks old when we went to see her and Mr. King said the vet suggested she stay with the mother for another week or so. I was happy we took that advice, and when we picked her up she was ready to go home. Recently a genetic issue came up with our pup and Mr. King again kept in touch with us about it. Our pup is very sweet and we were very pleased with the love and attention the King family gave to our puppy.

Shelly Hampton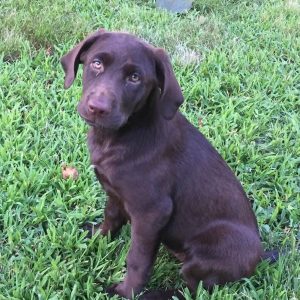 These puppies are beautiful especially mine that we chose. It has taken us 5 years to replace our chocolate labs. Finally retired and we began our search. Greenfield Puppies (Samuel and Daniel Kauffman) were very helpful and kind to us. When we arrived at their home, they greeted us and brought the females we wanted to see in a play yard so we could interact with them. My husband is in a wheelchair and was important to see how the pup would react. The barn was clean and all the pups were well taken care of. We chose our Sadie, had a four hour car ride home, and now enjoying our forever love. By the way, she was vet approved with flying colors. In the winter she will travel with us to Florida. The Kauffmans were the best!

Lyn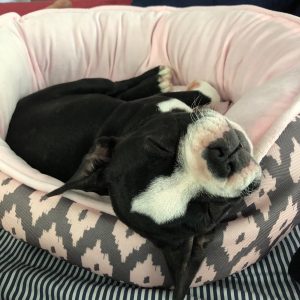 After having two boxers for 12 years and recently losing one, we immediately felt an emptiness in our home. However, with older kids and a desire to travel with our pets, we decided to look at a smaller breed and narrowed down to a French Bulldog or Boston Terrier.
Finding Greenfield Puppies took away the fear of finding our new family member online. The handful of breeders we spoke to were all very kind and free with sharing information.
We ended up choosing The Beilers and our new Boston Terrier Millie. They were kind, Millie and her littermates were well cared for and she could not be sweeter. If we could have brought home her remaining brother and sister we would!

Julie G.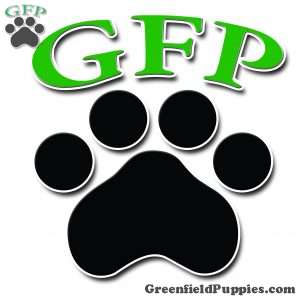 I bought a Bichpoo from Jacob King in Quarryville. She was named Granola but I changed her name to Bella. She is the most adorable sweet nature's puppy and so so smart. She is my best friend and I am so happy I got her. Thank you Jacob for breeding such a sweet sweet little girl. I drove from Houston TX to get her. My friends in DC liked her so much that one of them went back to Quarryville and got her brother. We will have many get togethers.
When I got back to Houston with Bella I took her to the vet to get her checked out and the Vet said she was super healthy except had a slight ear infection that has completely cleared up. I hope to have many years of love with this sweet darling.

Victoria de Bethencourt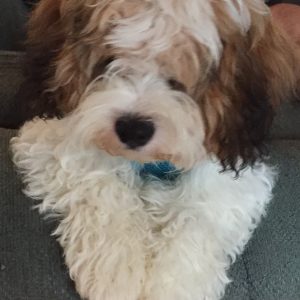 We have had Levi (Alan)nearly 3 months. What a joy! He is a beautiful animal, great markings ,sweet disposition and quite intelligent. He's learning quickly, loves attention and our grandchildren.
My experience with Ruth Glick, the breeder, was wonderful. She answered all questions and I felt comfortable with the purchase. I searched over two years researching a breeder. Mrs. Glick has great reviews and a long history of breeding dogs.

Teresa Smith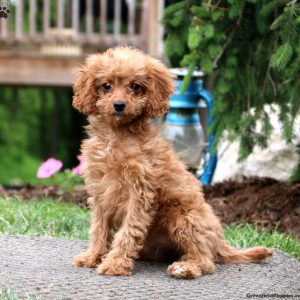 I had mix feelings in finding a dog online that was not through an adoption agency. I got Zoe (Petunia on the site) from Ben in Honeybrook, Pa. in July and the entire experience was good. I went to see Zoe and really wanted her but was going on vacation. Ben allowed me to put down a deposit and he kept her on his farm for the week. Zoe was 14 weeks old when I got her and she was in good health. I took her to vet the same day and he said she was good health. Zoe is now a thriving active puppy.

Yolanda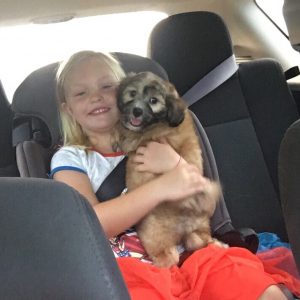 We bought our puppy Blu —then Dash from Sadie Fisher in Ronks PA. They were very sweet and professional, had everything ready to go when we arrived to their home. Sadie and her husband made sure we knew everything we needed to know and even called the next day to make sure he was settling in and doing well. He is the sweetest puppy and it's only been a couple days home he's adjusting to everything very well! We have cats and big dogs, little kids, teenagers and an older lady who all are in our house and Blu wasn't shy about any of it. I'm so happy with him and will probably try to get another teddy bear puppy from them in the future!!

Crystle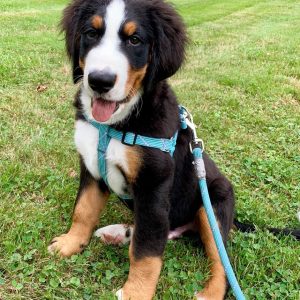 I was a little nervous about buying a puppy on line, but I have to say Ruth Stoltzfus was so nice and accommodating. Jake (Cameron listed on site), was adorable and so lovable. He was well cared for and happy. We have had him for almost 2 weeks now and he is doing great, we also have two cats and everyone is getting along great. Thank you again. I would highly recommend.

Jeanne Scully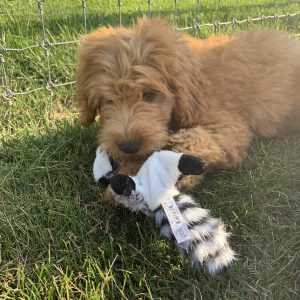 Jake Stoltzfus and his wife from Ronks, PA were a pleasure to buy from. The wife was very accommodating when I spoke to her about coming to see their litter of Mini Goldendoodles. The property was well cared for and the puppies that were left were also well cared for. We asked if they could hold our puppy for two weeks because of prior engagements and they didn't hesitate to do so! He also called twice during the two weeks to update us on how our puppy was doing, which was very appreciated. When we picked up our puppy, he was happy and bathed. I would recommend Jake and his puppies to anyone. We are excited to start our journey with our new fur baby.

Kate
I had lost my Maltese two years prior to finding MJ (Troy) I knew my heart was ready for another one so 7 yrs ago in June i reached out to a greenfield breeder in Ephrata and set up a date to go see my boy. When I arrived the property was beautiful the dogs were outside playing and MJ very fond of the breeder followed him everywhere. I was later told that MJ would often be snuck in the bed with the breeders because he just needed the cuddles. That right there told me that MJ was the one for me and to this day my MJ is my shadow I can't do anything alone and I wouldn't change it for the world!

Mary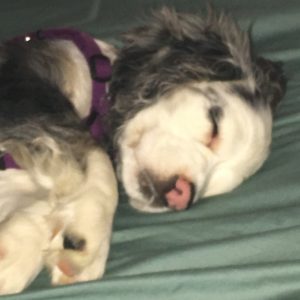 I was nervous about buying a puppy online but after making an appointment with Mr. Kauffman to come see her, I was relieved when we pulled up to see a beautiful well kept yard with the puppies playing outside in the grass with their mother.
Mimzy (Tessa on the website) came up to us right away and we knew she was the one. Since bringing her home she has seen the vet who continued her shots. (her DAPP had already been started by Mr. Kauffman) Our vet said she is healthy in every way. She also came well socialized.
When I was looking for a puppy Greenfeild Puppies site was helpful and informative about breed characteristics, and care. It was very helpful in choosing a breed that was right for our family and lifestyle. Mimzy is a Cocker Spaniel and she loves walks, playing fetch, car rides, meeting new people and snuggles. Potty training is going great. My husband and I are over the moon happy with our sweet little girl. Everyone Mimzy meets falls in love with her. Her training is going well, she is smart and wants to learn.
I am so happy to have Mimzy in my life, and I found her thanks to Greenfield Puppies.

Jessica Phillips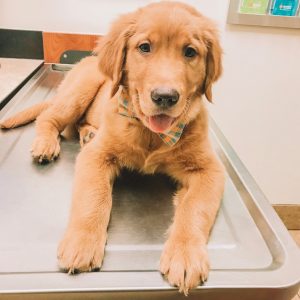 I would love to thank Joseph Smoker and his family for making our first puppy buying experience so awesome, he answered my numerous questions and phone calls very professionally as well as knowledgeably. As for our puppy, Pancake, he is more than we could have ever hoped for! He has the perfect temperament and is extremely smart as well as easy to train. I would recommend Joseph 10/10 times, you can tell he truly cares about the pups he breeds!

Ryan K.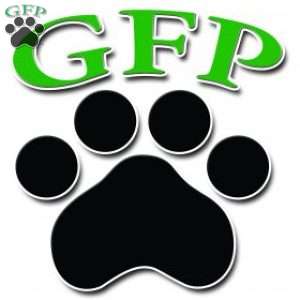 Found Corbin on Greenfieldpuppies about 6-7 weeks ago. After 2 weeks I called Mark (breeder) to find out about Corbin. Why hasn't Corbin been adopted? Mark said he was the last of the litter and wasn't sure. I keep looking at him and watching the video. I knew I had to have him. Corbin who's Name I decided to keep has been with me for over 4 weeks. Corbin just turned 4 months and knows his name very well is growing by the minute. Corbin is my new buddy. I look forward to spending many years with him. Mark was a great guy to deal with. If your looking for a new friend this is the breeder to call.

Jerry Boertzel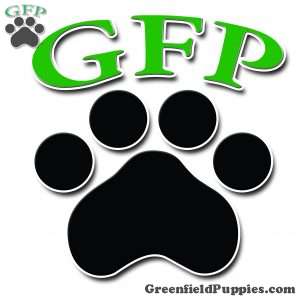 Brought home a 2-month old Siberian Husky purchased from David Lantz from Kinzers, PA. The puppy was well taken care of and adjusted very well to his new home and my 9-yr. old husky. This I attribute to David's children playing and interacting with the puppies. Took him to my vet three days after bringing him home and he was the correct weight and in perfect health. I would recommend this breeder for anyone looking for a well taken care of Siberian husky.

Stephen Brunelli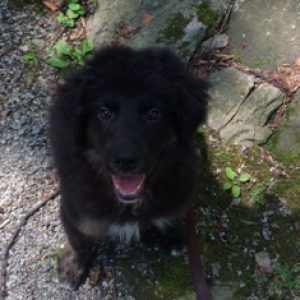 We got our Aussie pup, Bo (originally Rudder) 2 weeks ago. He just had his first vet visit and was pronounced completely healthy. Many of his shots had already been done with the Zooks, so we had less to pay for at the vet. Suzanne was a joy to deal with – very sweet, answered all our questions very well. Great communication leading up to the day we got him. Pup was very clean when we picked him up and we met and interacted with the pups father. The farm was very clean as well. Bo obviously had experience with children because he has been great with ours. He came with all his shot records and registration papers. Would definitely recommend the Zooks if you are looking for a great Aussie pup!

Kelly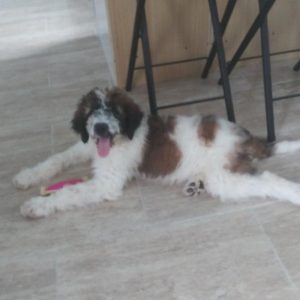 We purchased our St. Berdoodle, Lani (previously known as Diane), from Mr. King in Oxford, PA the beginning of this month. It was quite a trek for a 3 month old pup to make all the way to Florida, but she arrived safe and sound. She is a beautiful, sweet, loving girl who fit right in immediately, and gets along wonderfully with our two English Bulldogs. We couldn't be happier! What a fantastic breed!

Catherine K.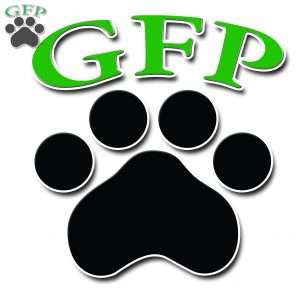 We are very happy parents of a a cute Bich Poo puppy name Jackson-Honey, who loves to play, cuddle and give us lots of love every moment of the day. We went online to Greenfield Puppies and saw Jackson and fell in love. We called the Breeder: Stephen Stoltzfoos and he returned our call right away. We had questions to ask and Mr. Stoltzfoos answered all of them, including his background as a Breeder. We live in California and had questions how our little puppy would be transported and he assured us that he would be safely delivered and he was. In fact, we had to wait two more days due to concerns with weather, which told us, how much he values his puppies. We want to thank Stephen Stoltzfoos for giving us the time to talk with him. It really means a lot when you know that the breeder cares about his puppies. Mr. Stoltzffos has been recognized for his quality breeding practices by achieving the rank of ACA 5 star Breeder. We love our little Bich-poo puppy and thank you for making this family so very happy. We give him 5 stars.

Darlene and Wally Johnston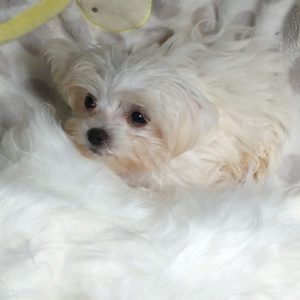 I have owned two Maltese in the past and lost my last one in March. I was missing my dogs and decided I needed to give the love and attention to another one. I searched the Internet for a breeder, and I purchased my female Maltese "Pansy" (still thinking of a name) from Moses Glick on 07/05/2019. I was very skeptical about the high-volume of Internet scams. Fortunately, he was local to me in the MD area. I went to his property to pick out my new family member. The first thing I noticed was how large and beautiful the property was. The puppies were in an open pen area in the front yard enjoying the morning sun. Moses let me spend as much time with them until "Pansy" selected me. It was very difficult because I wanted all of them. Mr. Glick holds a Maryland State breeding license approved by Cecil County Animal Services. He guaranteed the health and provided vaccination records for all the puppies. Moses as well provided me 2 starter bags of puppy food (Premium high-end, Eukanuba) and a bottle of hi-caloric vitamin supplement. This illustrates his professionalism as a breeder and the care he provides for his puppies. I scheduled a vet check within 3 days of purchase. "Pansy" was healthy and is scheduled for her next booster shots in 2 weeks. I personally recommend Moses Glick as a breeder and his puppies.

Prof. Robert Tonson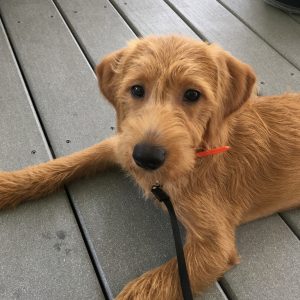 We are proud parents of "Addy" the labradoodle from the breeder Melvin Smucker in Gordonville, PA. She is the best puppy ever. I went to the farm of Mr. Smucker to look at his puppies and pick one out and I am so glad I did. His farm was spotlessly clean including his barn which was where Addy had been kept with her brothers/sisters. None of his dogs were dirty and nor did they smell. It only took me a few days to house break her and she has been wonderful to train. Had her to the Vets 11 days after purchase who gave her a clean bill of health. I am very grateful I found Greenfield Puppies and I highly recommend Greenfield Puppies and especially Mr. Melvin Smucker's puppies. His puppies must be played with by his children as Addy loves kids and other dogs. If you want a good puppy, Contact Mr. Smucker!

Judy Hennis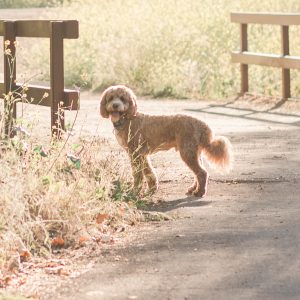 I purchased my Goldendoodle Jax (Originally Jayden) from Arie King about 4 years ago. Arie was incredible during the purchasing process. I was very skeptical about buying my first dog via the internet and never meeting him beforehand (I live in CA). I knew how wrong this could go, but after talking to Arie on the phone and seeing how sweet and socialized Jax seemed through the videos, I took the chance and I'm so happy I did. Jax is the sweetest dog and has the best temperament. Jax is personally responsible for ~3 other people getting a Goldendoodle! He is so good with other dogs and all humans (including babies). I could not recommend Arie King's dogs enough. Thank you Arie and family <3

Alexa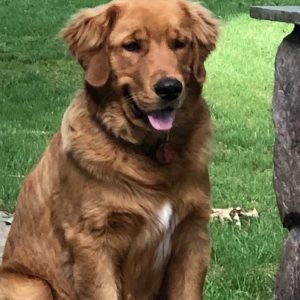 We love our boy Gus! From the very first day he captured our hearts and has been a wonderful addition to our family. We have received many compliments on how handsome he is and his stature. He is so loving, smart and a huge ball of energy! He loves children, other dogs and yes, even kitties! My son and daughter-in-law have one of his litter mates and they are just as thrilled!

Carolyn Dickinson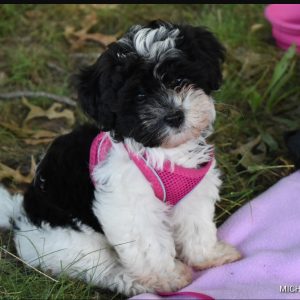 After 15 years of not having a dog, my husband and I decided to give in and get my kids a puppy. We wanted a small puppy that would be easy to manage. We did a LOT of research and ended up with Rachel King. We live in CT and made the 5-hour drive to Quarryville PA. Rachel was amazing. The puppies were beautifully cared for and so happy. We went to see Gretta but Rachel let us play with all the puppies. We did choose Gretta ( who we renamed Wrigley). Rachel let us see the puppy parents and tour her beautiful farm. We felt very confident that we were going home with a healthy puppy.
Wrigley has changed our life! I cannot begin to tell you how much we love her. I immediately took her to the vet and we got a 100% clean and healthy vet checkup. Wrigley is so smart and, at only 9 weeks old, she is almost completely house trained. She is sweet and loving and great with people and small kids. I had reservations about breeders with all the things you read, but I can tell you Rachel King has great puppies. We are now sending 2 friends to Rachel to get puppies of their own. I would recommend Rachel King with all my heart. We can't imagine life without Wrigley.

Jill Hromadka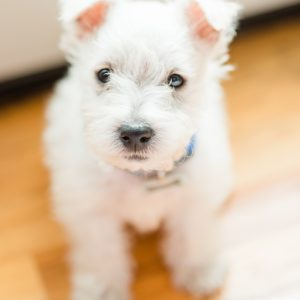 We got an 8 week old Westie and he is the cutest puppy ever! He is playful and cuddly with a great personality. We're so happy to have found this website because we love our adorable puppy!

Vivian and Brianna