Greenfield Puppies Reviews
We love dogs and people and people with dogs.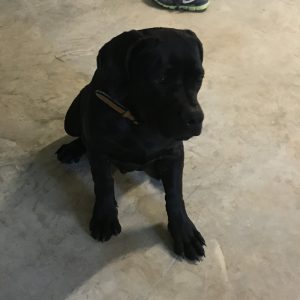 I am appreciative and thankful to work with such a good breeder. Mr. Gideon was kind and accommodating throughout the process. He was also very knowledgeable of animals. I like the fact that the breeders have socialized the dogs with children. We have had him two days so far and he has behaved well thus far and has caught on to crate training and walking on and off leash. He is a little timid being in a new place but over all he seems smart, healthy, and he arrived clean lol…. was expecting him to need a bath. The POC for shipping was also knowledgeable about dogs and he kept in communication with us on his status. I have nothing but a positive experience with everyone involved and if everything works out well with this pup I'm sure we will do business in the future with this breeder or breeders in that area. Not a good photo but it was rainy and dark the last few days.

Kimberly Reddix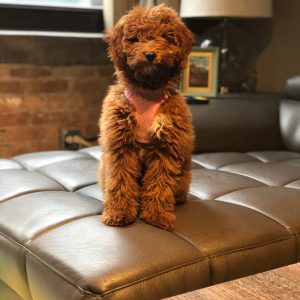 My wife and I picked up Penny Pickles from John Yoder in Flat Rock, IL on 9.15.18.

John and his wife Virginia were extremely friendly and let us into their home. They gave us a tour of Penny's living situation — very clean and organized. We met her mom and the rest of the litter, all so cute. We fell in love with Penny Pickles (Reese Cup) as they had named her and we were on our way back to Chicago after 20 minutes. The Yoder's prepped us with all the proper tools/paperwork to fully take care of Penny for the first few weeks.

Within hours we fell in love with this adorable Minibernedoodle. She is loyal, kind, and so sweet. Penny was potty trained within 3 weeks and is the love our life. She is now about 10.5 lbs at 16 weeks and we expect her to gain roughly 10-15 more lbs to be fully grown. I fully endorse the Yoder's and their Bernedoodle breeds 🙂

Yale Reardon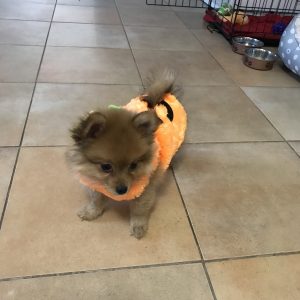 We bought Cokito on 10/12/18. Since then he has brought so much happiness to our house. He is a very energetic little puppy, with a very interesting personality. We are always laughing with Cokito. Communication Jessica, the breeder was excellent, they were very attentive and would answer every question we had. The entire process was extremely smooth. I would definitely recommend Greenfield puppies to anyone looking for lifelong friend

Alejandra Parra
I have owned many dog breeds in the past and I have to say that the Portuguese Water Dog is one of the smartest and sweetest dogs I have ever owned. My Ollie is 15 weeks old and house broke in the first week of my owning him. He is my shadow. I am looking forward to summer so he can go fishing and the beach with me. If I ever decide to get another PWD it will be from Alan Smucker he is a real pleasure to deal with and his Dam and Sire are beautiful. Thanks again Alan for holding Ollie (Paws) for me on a phone call.

Richard Fanizzi
Hi! Just wanted to send you a review about breeder Daniel Stoltzfus from Lykens PA.  I spent months on Greenfield puppies reading reviews and looking at pictures before I actually reached out to a breeder.  Our Cavapoo (Candy) was from Lykens Pa and her breeder was Daniel Stoltzful. I highly recommend Daniel to anyone looking for a quality breeder. The farm was beautiful and we spent time with the family who made us feel at home. Greenfield puppies made it possible for us to find Daniel and we thank you for that. We have renamed our puppy Penny and she is wonderful!  I know that Daniel is still looking for a forever home for Penny"s siblings ( Cookie and Curly). I hope someone snatches them up soon  because they will be extremely lucky to have these pups!

Debbie Thompson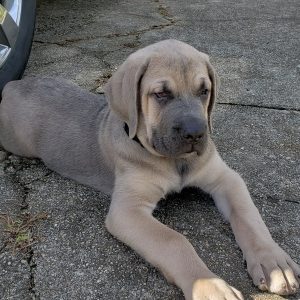 I just got my Canecorso pup on 10/16/18 his name then was porky he is more than I ever expected beautiful in every way.healthy and his personality can't be matched I'm so pleased with how easy it was and how wonderful his breeder was in helping me get the best Porky is now how enjoying his new family keep up the good work..Greenfield I will recommend you to all my friends and anyone who's looking for a great puppy thanks again.

Alonzo J Williams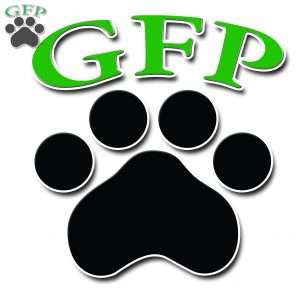 Just got our Wilbur now named Sam 3 weeks ago from breeder Steve Miller in Paradise, Pa. OMG we are so HAPPY. He is the cutest thing, very active, and is in to everything. Have more toys in my living room than I had for my son. Steve Miller was wonderful & can't thank him enough. Go on Greenfield Puppies & look for Wilbur who found a forever home. THANKS STEVE MILLER

Patricia Campbell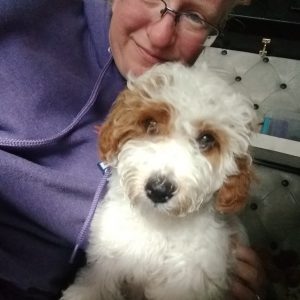 I found Spencer and called Deb about him she answered every question they are great people and they are so easy to deal with we couldn't be happier with our new addition to our family he's just as sweet as Deb said he was looking forward to watching him grow up we would definitely recommend Deb Weiler to anyone looking for a Yorkiepoo

Maria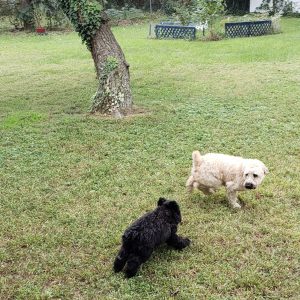 We purchased our Soft Coated Wheaten Terrier puppy Rue on June 15, 2014. Rue is the sweetest, spunkiest, and sassiest wheaten you'll ever meet. We couldn't be happier! This past weekend, we decided to open our hearts and home to another furbaby, to keep Rue company. Beau, our Mini Whoodle, is the most energetic fluffball there is. He and Rue love each other, and we love them. Together they've brought us so much laughter and joy. Thank you, Leroy Stoltzfus and family, for our two incredible four legged friends. And thank you, Greenfield Puppies, for uniting us! Our lives wouldn't be complete without them!

Isabel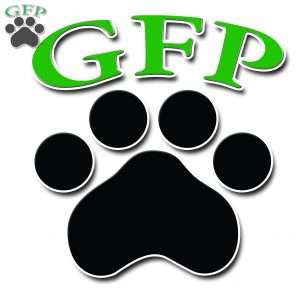 I bought "Rosie" now Mako on Saturday October 13th from Christ Stoltzfus in Bird In Hand, PA. It was a wonderful experience! Mako is a happy and healthy Belgian Malinois/Dutch Shepherd mix. She had all her necessary vaccines before I even got her and was vet checked. Christ gave me all of her records and I had her to my vet in 48 hours and my vet said she's perfectly healthy other than an umbilical hernia (Christ told me about it when I was only inquiring about her) which is minor that will be fixed when she's spayed. Christ and his wife cared a lot and even asked me questions about where she would be staying and how she would be cared for. They even made sure I was going to spay her so that the hernia trait isn't passed on. Mama was on site and was perfectly healthy as well! Mako has an amazing personality and is well socialized and very playful. I could NOT be any happier with this experience. Thank you Christ and Anne Stoltzfus for helping me gain my new best friend!

Kara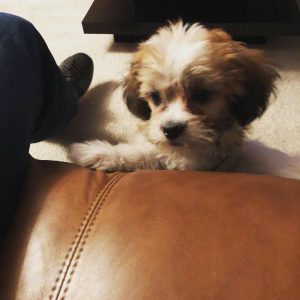 We got Bentley (formerly Harold) from Daniel King on October 2nd. He has been an absolute joy thus far. He has been taken to the vet and he's in outstanding health. He is incredibly loving and intelligent and everyone falls in love with him immediately after seeing him. We could tell that he was well taken care of prior to getting him and we were sad to separate him from his brother, sister and mom. He does at least have a playmate who is my gf's Morkie. Even though he is much older, he does his best to keep up with the pup. If someone does end up adopting either his brother and sister, Harvey or Heather, I'm open to them seeing each other again. These breeders don't keep owners info but if you are interested, you can email me at majority.owner@gmail.com. I'm so pleased with this little guy who is already pad and crate trained after just 6 days. He's amazing!!!

Darran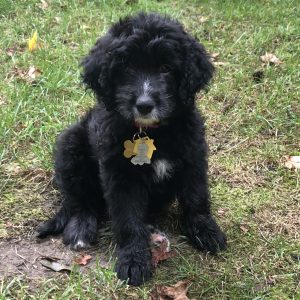 We purchased our puppy from Henry Beiler in Gordonville, PA. We found the puppy online and called ahead to talk to the breeder. He gave me a lot of info on the dog and sent me pics of the mother and father so I could see her parents. I told Henry we were coming to meet "Sparkles" the next day and hopefully take her home with us. When we got there, we met all the puppies from the litter. The dogs were all adorable and seemed very well taken care of. Henry's kids were all there and you could tell they knew the puppies and played with them often, which was nice to see. Henry was very open and honest about the dogs health and told us she had a slight heart murmur at her 8 week check up that needed to be rechecked when she was 12 weeks old. He agreed to pay for the cardiologist appt to have her checked. In the end, the dog is totally fine and Henry followed through on his promise. Overall, it was a great experience and I would recommend this breeder!

Mindie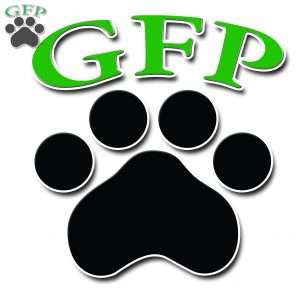 We purchased a White German Shepherd from this site and have truly enjoyed this great dog. We had him shipped from Ohio to Phoenix Arizona. The shipping company was easy to work with. We have had the dog now for a year and he has a great temperament. Everyone who sees him says he is really a beautiful animal. This web site made it very easy to pay and have the dog shipped within 3 days.

Erik Godtlibsen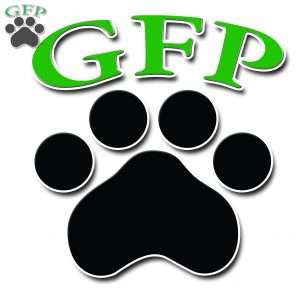 We purchased a teacup yorkie -chon 3 years ago from Greenfield Puppies which is intelligent, gentle and very calm.We had a full bred yorkie before him which passed away at 15 years old but decided on getting a mixed yorkie the second time around and we are so happy with him as he stayed very small and healthy. We would recommend Greenfield Puppies as a good place to purchase a puppy.

Jay Singer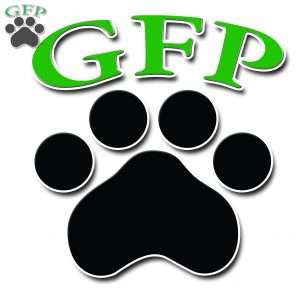 We purchased Trixi from Christian and Mary Zook. We love her so much. She's full of life and loves to explore. We have purchased a boy Jug named Aaron over a year ago and he stole our hearts that we just had to have another and the Zook's were our first call. Their pups are well taken care of and give lots of love. We suggest them to anyone looking for a Jug puppy.

Patty Funderbunk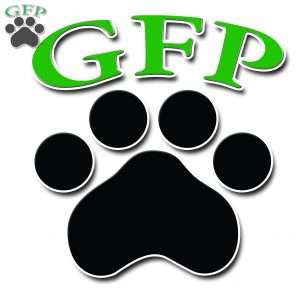 We purchased Casey from Chris and Katie May Beiler. Took him to our vet and he is healthy and happy. Chris and Katie are very pleasant and made sure the puppy was ready to come home.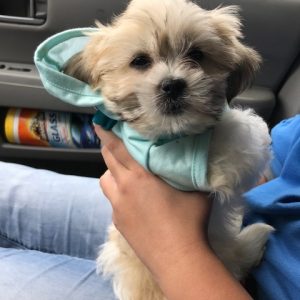 We chose our puppy from the photos on the website and called up Benuel Fisher to inquire about whether she was still available. From the very first phone call Mr. Fisher answered all of our questions and was very kind. We drove down from Massachusetts and picked up Maisie at the farm, and a little boy greeted us at the door and asked if we came for the puppy. He handed her to us and we fell in love immediately. Maisie has been a wonderful addition to our family, and is healthy.

Courtney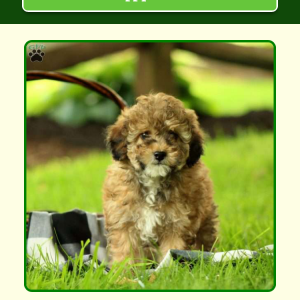 I traveled from Philadelphia, PA to Atglen, PA. I was so nervous because I never purchased an animal through online services and I'm definitely not one to meet up with strangers, but Greenfield Puppies are accredited by the BBB so I trusted it. I had no other choice; I immediately fell in love with "Zoe" my beautiful Toy Poodle. I picked her up on June 20, 2017 from Daniel. His wife was home at the time and she was very nice and their home was clean. It's been a year now and I still love my dog the same way I did the day I seen her on gfp website. She's full of energy and the cuddles are non-stop. I'm sooooo happy I decided to get Zoe from gfp, she is the best friend anyone could ask for 

Latisha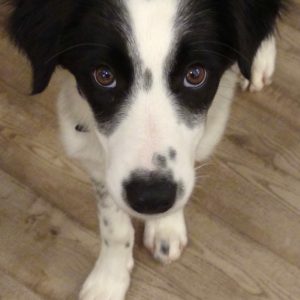 I had been looking for a border collie for a few years now, not having one stand out to me. Until recently. We contacted the breeder Linda Esh from greenfield puppy's website and within a few days we were on our way to meet than named Peter.. Linda and her family were the sweetest family and ever so polite. You can tell that now named Archie was truly loved and had received tons of attention from the day he was born. He LOVES children! Literally took him to the dog park and he ignored all the dogs and went straight to getting love from the kids there hahaah! He is so loyal and so sweet! He is the light in our world! And on top of it all, the breeder made us feel like we could spend as much time as we want with Peter before making a decision. I couldn't have found a better more loving breeder. Their care and love really shows through how Archie is today. We thank the breeder so much for providing us with such a loving family member! Archie is our pride and joy

Lauren Kepler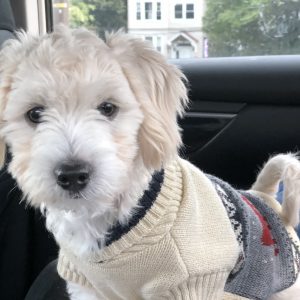 I never thought having someone so special in my life until I find my skippy , the one that is always there for me and waits for me day and night.

Jacqueline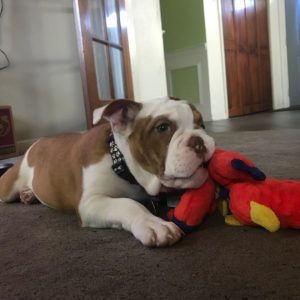 It took a long time for my son to persuade me to get a dog. My perception of dog ownership was very negative. I only thought about making vacations more difficult, I thought I was already over-loaded with responsibilities and cannot handle any more. But it became clear to me that it was important that i suck it up and do this for my son. With my sister's help, we found and purchased an English Bulldog from a fellow in New Holland named Reuben Stoltzfus. After about 24 hours, I was a changed man. I'm a proud dog grandaddy and I love Bella. The three of us are a more complete family. I wanted to write this mainly to thank Reuben and to share my experience with everyone. I don't know much about puppies but i can't imagine a sweeter, more awesome puppy than we got. We've had Bella for over 3 months and have had multiple check-ups with the vet and we were sold a happy & healthy puppy. Thank you so much Reuben, you rock!

Jeff Walls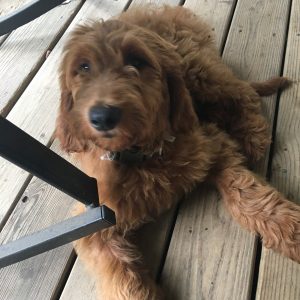 We love our Goldendoodle he is so friendly and loves my older dogs, everyone that sees him falls in love with him, even our vet, he loves to jump in the creek and go swimming, he is the sweetest dog and everyone asks me where I found him and I tell Greenfield puppies they all want a dog just like him
Thank you Chris Stoltzfoos for such an awesome puppy and he is very healthy

Sandy Pileggi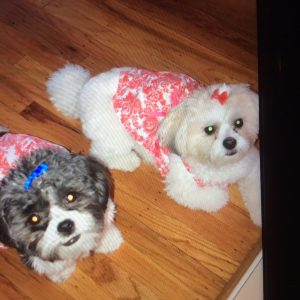 I first got Sadie (formerly named Icicle) back in feb 2017 from Moses king. Such a wonderful and accommodating family from beginning to end. Sadie was a pleasure from the start but after 7 months my husband noticed she was lonely and needed someone to play with. My husband said contact Moses and if he has another shichon available we will go pick her up. So, I did and He had another litter available, born in august available oct/nov and that's when we got sadie's sister snowflake who we warmly and lovingly named Sophie. I didn't want to go to no other breeder but Moses King. He remembered me and my family, he asked if we can bring Sadie with us so his daughter Sadie can see her. We did and the girls are a match made In heaven. If I were to get another one I'm definitely going to Moses king in Christiana pa. They are definitely my heart and so spoiled with love. Thank you Moses and family for allowing me to be there mom.

Debbie
What a great experience with Steve Miller. I saw Wilbur on the internet & fell in love with him. Had a bad experience with our shelter dog of 9 months. Got a nasty bite, wanted to do skin graf as there was no skin left on my arm to attach. Had to bring the shelter dog back. I called Steve Miller& said I WANTED WILBUR, but explained my situation to him & said that it would be 6 to 8 weeks before the Dr. released me. What a great guy. He said that he would hold him for us (I know he could have sold him before)We picked up Wilbur on Saturday after a 3 hr. ride from N.J. and just to see his cute little face looking at us like "what took you so long?" Can't thank Steve Miller enough he was wonderful, honest, & a great breeder would definitely recommend him to everyone! Thank you Steve Miller for making our life happier & being such a great breeder & new friend.

Patricia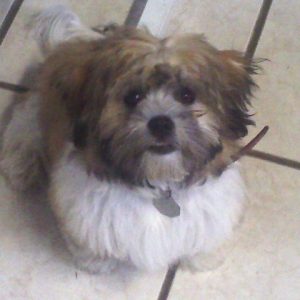 I purchased my little Lance from Linda Shirk who is a breeder located in New Holland, PA. Linda and her family are wonderful folks I had a great visit when picking up Lance. Lance checked out just as promised. If Lance wasn't already house broken you would not know it. He lets me know when he needs to go out and I did not train him. I gave him some toys and he leaves everything else alone. I gave him a pair of my old slippers and he doesn't touch any other foot ware. Comes when I call and listens to me…smart smart smart, I am so pleased, 2 thumbs up for Linda and Laverne Shirk.

John Arigoni