Greenfield Puppies Reviews
We love dogs and people and people with dogs.
We had a positive experience with Greenfield Puppies.
We got our mini aussiedoodle from a breeder named Elam Hertzler in Lodi. NY. Our pup was born on June 27, 2020 with the name "Duke" His new name is Tupper Duke and is now 6 months old and is a happy, healthy and playful puppy. We can't imagine life without him. I would love to contact Tupper's siblings families to see if any of them are near us so we can have a reunion. I know there were 5 puppies in the litter. We are located in East Syracuse, NY

Sue C.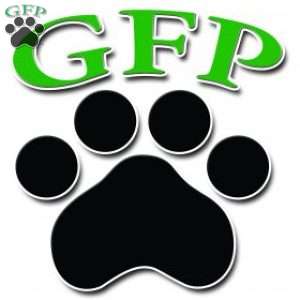 We picked up our new puppy from a beautiful farm in Lititz Pa. Benuel King was the breeder and had a litter of beautiful healthy miniature poodles. The dogs were so beautiful and so well cared for. Him and his beautiful daughter were so kind and we appreciated meeting our dogs mom, dad and siblings! I would highly recommend and would definitely come back in the future! Thank you!

Linda Kalasheh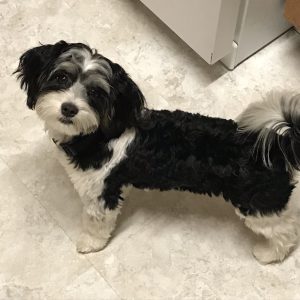 It's been 10 months since we got our pup. MJ, originally name (Hebbie), was one of the few Lizzie King had left. We spoke on the phone and she answered all of my questions with no hesitation. Due to prior obligations, Lizzie allowed me to come pick him up at 5am the following morning. When we got there, she provided us the opportunity to play with him and two other pups she had. MJ was perfect, and I wish we had the funds to purchase one of his siblings. She gave us 3 days worth of food and his paperwork. When I took him to the vet, they were surprised at how healthy he was. He only needed one shot, and told me he was perfect! Here we are months later and he's such a happy, healthy, and loving boy. Thank you Lizzie for providing me with my baby.

Asheli Bragg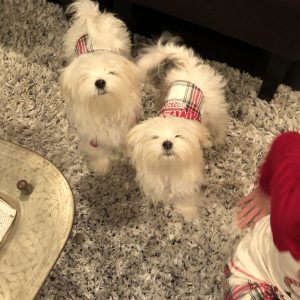 We picked up our Maltese puppies from Naomi and Ivan Lap in New Holland, PA. They were kind and the puppies were happy, in good health and adorable. We have had them for 6 months and they are playful, happy, sweet pups. My family has never been happier. I was skeptical as a New Yorker heading to a farm with cash but it was professional and I received all of their paperwork. I would recommend this breeder.

Patty Cotter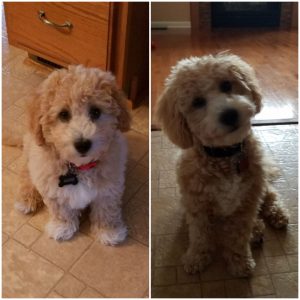 We got our puppy Buddy (now Alfe) in June from Elmer Zook in Pennsylvania. Alfie is a Poodle/Bichon Frise mix. Both parents were on the property. The entire experience was very positive. Elmer is very knowledgeable about his breeds and answered all of our questions with ease and patience. We got all of the vet paperwork as well as Alfie's first bag of food when we picked him up. He has been a wonderful addition to our family; excellent temperament and easy to train, no health issues at all. Thank you to Mr. Zook and his family for being responsible breeders.

Rosemarie Cook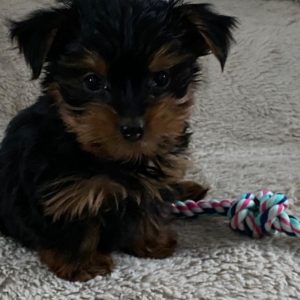 We had a great experience. our puppy renamed Oliver, is beautiful. the vet said he is perfect. happy hound kennel was clean, and Sam Blank was very nice. i texted him a couple of time with questions and he got back to me right away. I couldn't be happier!

Jean Brayton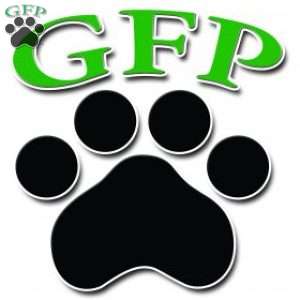 We recently bought our mini bernedoodle , Bailey, from Anna and David Lapp. It was a great and easy experience. Bailey is sweet and playful. Anna was very flexible with our timing. I highly recommend this breeder.

Jill Steinberg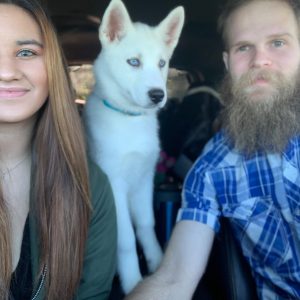 My husband and I were on the hunt for a husky and we saw The Beilers had a beautiful litter and we instantly fell in love with Elsa (we named her Skye) with her pure white mane and gleaming icy blue eyes . She's now our energetic ball of love ❤️ The Beilers were very kind and considerate they gave her a bath for us and made the experience so much easier. I highly recommend this site and the trusted breeders displayed!

Cassie Pagan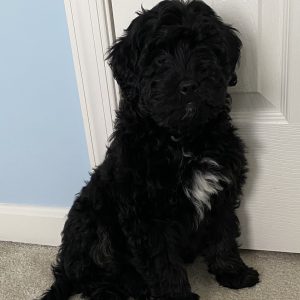 I was a little skeptical at first to buy a puppy off the website like this but I fell in love with Shadow (we have named him Onyx) He is the sweetest thing ever our family has falling in love. He is a Mini bernedoodle F1B. Anna Riehl was the breeder. She was very nice. She answered all my question and I took the 2 hr and 30 min drive to PA to get my baby boy! If I ever need another puppy. I would definitely use them again!

Helen Randolph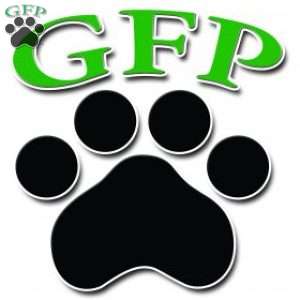 After our last dog passed away, we waited 6 mo. before starting our search for a new addition to our family. We originally wanted a silver female standard poodle but were unwilling to be co-owners with the breeder. Our search continued and eventually it lead us to Green Field Puppies. We started working with a standard breeder at GFP but were very disappointed with his broken promises. As it turns out, the right breeder was just a click a way. We saw a picture of a chocolate female and contacted her breeder, Dave Stoltzfus right away. He was amazing to work with and let us know our pick was available and ready to come to our home. We were so impressed and excited about Harper, our chocolate's arrivals, that we called Dave back 24 hours later and ordered her black brother Odin. We had never shipped dogs before but GFP made the process easy and stress free. Odin is a big baby who loves his lovins, is so beautiful, & loves to play catch everyday. Harper has the most stunning hazel eyes, is uber smart, & understands everything we say to her. They've been in our family over 14 months now & we couldn't be happier. In the end, everything worked out exactly how it was supposed to. Harper & Odin are a fun loving addition to our family and we have Dave Stoltzfus & his family to thank for helping us through this process. We love these funny monkeys and they love us. It's a perfect fit!

Mike & Madelyne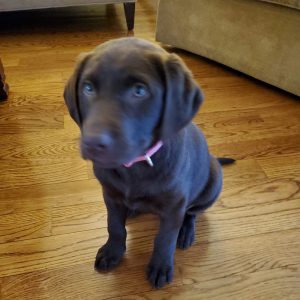 We found our chocolate lab pup on GFP early last week. I called a couple of the breeders and all were responsive. We ended up picking up our new girl Poppy from Matthew Zook and his family in PA. They couldn't have been nicer or easier to work with. We just had her first vet visit and she's in great shape. We couldn't be happier.

Thanks,

Doug Johnson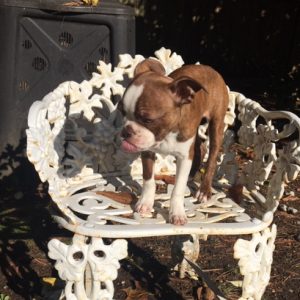 After losing our beloved Boston, Duke, this past summer, and making several attempts to foster and adopt, I started looking online for mixed breeds but found myself browsing for Bostons. I found the Greenfield website, did some research and read some testimonials and finally reached out to breeder Mr. Levi Stoltzfus by phone and we spoke several times about logistics, size of the mom, etc. Levi was super responsive and patient with my questions and very accommodating as we tried to agree on a date when we could make the trip. While i had my eye on "Cora" i would have been happy with any of her sisters, or her half sisters but Levi held Cora for us to see because she was my first choice. We fetched her on Saturday, October 31st and Mr. Stoltzfus was very welcoming as we were quite taken with both litters, as well as all of the cats, dogs, horses and cows. We did ultimately take Cora who now goes by Coco. We took her to our local vet a few days later and she checked out perfectly healthy, no worms, and she's gorgeous and a lot of fun.

Nadine Kelly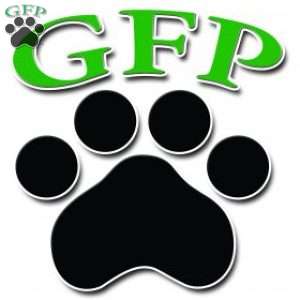 Hi my experience with the Breeders Anna & David Lapp went very smooth and quick . We as a family are very happy and love our new addition Buddy (Bubba ) Thank you again Lapp Family .

Sondra Knox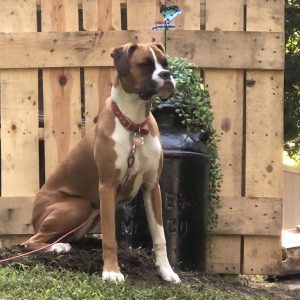 I got a female Boxer pup from a man named Samuel. She was born in Jan and I picked her up right before Covid in March. She is the version of the most perfect Boxer. Her temperament is wonderful and physically she's about as close to perfect as you get. Perfect health, perfect dog. Thank you so much to Samuel and his family for breeding such a great pup.

Jamie Kohle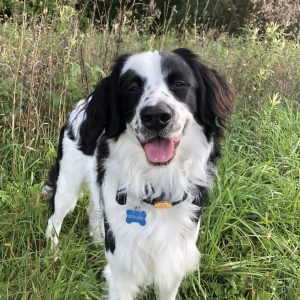 After looking for the perfect puppy for months I came across Pete now named Boulder. Sharon Troyer was amazing, she sent me pictures and videos and answered all of my questions. Once I saw Boulder (Pete) I knew he was the one. He has been everything I could have dreamed of and more. He loves to go hiking with me and always makes me laugh. Everyone always stops to compliment and ask questions about Boulder which he loves! He is almost a year old now and I could not imagine life without him.

Sarah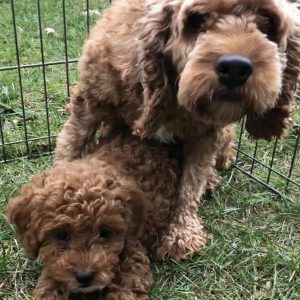 We adopted a 10 week old Cockapoo Puppy, named Peaches, from Greenfield, through Martha Stoltzfus and could not be happier! She was spot on with recommending a puppy based on my temperament guidelines for the most cuddly and sweetest of the litter. Martha also allowed me ample time to play with the puppy and meet her Mommy before adopting. Peaches is extremely smart and has picked up potty training in 2 days, and came with a clean bill of health from her Vet visit. The Vet couldn't help but comment that she was the sweetest and cutest puppy she has worked with.

Dean Mitchell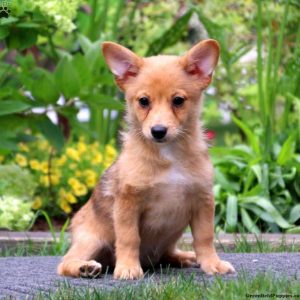 We adopted Foxy Girl and we are in love with her. She is now 5 months old and I have to say that I have had many dogs in my lifetime, but she is a gem. She is sweet, loves everything, and housebroken. She is beautiful.

Renee K.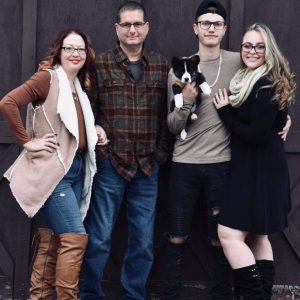 We reached out to Emanuel Glick, after seeing Little Girls photo and falling in love. My son's girlfriend previously reached out to another breeder, not on this website, and was unfortunately scammed. We felt terrible and wanted to help make her dream come true. After leaving a message we got a call back from Mrs. Glick. She was super kind. After explaining we were interested and wanted her but since we were on vacation we couldn't mail her a deposit check. She agreed that if we called her every day until Saturday, when we planned to pick her up, she would hold her for us. That was on Saturday October 31, 2020. We did that. I called every day telling them we wanted her. On Saturday after driving 16 hours, heading back from vacation, we stopped and met the Glick family. They were so nice and warm. We got to meet Little Girls siblings, parents, the other dogs on property and even a horse & pony. We couldn't have asked for a better transaction. Little Girl has become a welcome addition to our family. She's well behaved, almost potty trained, and loves our other fur babies… Thank you so much!

Leianne Marques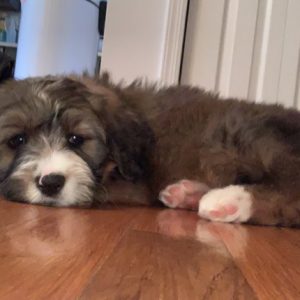 I purchased my puppy Heidi, now Sadie on 10/11/20 from Lena Ralene in Pennsylvania. I had a wonderful experience with this breeder. She was happy to answer all my questions and let me spend time with the puppy before my purchase. I am so very happy with my Sadie. She is healthy and has a wonderful temperament. I would highly recommend Lena's beautiful puppies!

Cathy G.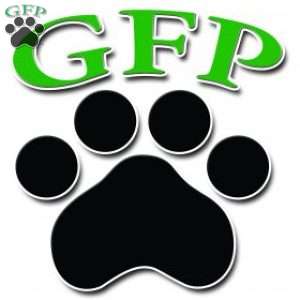 We picked up an 8 week Mini Golden Doodle named Gibson from Ben Smuker in Delta, PA. This breeder was amazing to work with, he had quick responses and was very helpful with any information we needed as first time dog owners. We went to go pick up our puppy and we were able to meet the mother and the other puppies. He provided us with a goodie bag including food, shampoo, treats, toys and so much more. Just by meeting Ben, we could tell he was an amazing breeder and really cared for these pups. We have had our pup for three weeks and Ben has called twice to check how he is adjusting. We were able to tell that our pup was well taken care for from the moment we picked him up. When we returned back home, we took him to the vet and he was in more than perfect condition. It was worth the trip to work with this breeder and pick up this amazing puppy! Thank you Ben!!!!!!

Roseanne E.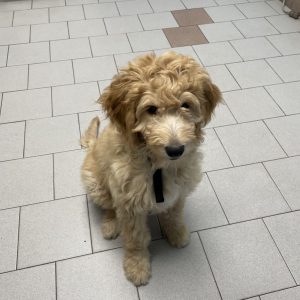 2 weeks ago my wife & I picked up our 3rd puppy via Greenfield Puppies. We wanted a big dog for the first time for our née Pennsylvania home where we have a large fenced yard. I heard about all the claims of puppy mills owned by the Amish. I almost got cold feet this time. But, my wife said let's do it and we went to see the puppy in Gordonville Pennsylvania, Samuel & Rebecca Beilers. My wife asked to see the mother who was a Golden Retriever to get an idea of the size the puppy would grow to.
Yes, the Beilers live on a farm, but the mother was well taken care of. Hey the 9 puppy in a litter ARE livestock. The puppies wander wherever they want.
Greenfield puppies states it's customers have to bring the dog to our vet within 10 days to check the health. We took her to the vet AND to get her first grooming the same day. The vet gave her a clean bill of health and she looked great after her first groom.

Hey, puppies ARE living things and, like we humans, CAN have physical health issues.

All in all, we are extremely happy with our newest family member! That's 3 for 3. By the way, the last puppy we picked up in Manheim Pa. also was a beauty! The breeder was honest telling us about a grade one issue with her hind leg. Our vet said no worries just to watch as she ages using glucosamine and seeing she doesn't get heavy. My wife asked the Beilers to clean the pup before pick up which they did. All in all, we're very satisfied with the Greenfield Puppies sight and are glad my friend recommended them.

Pete Blumenthal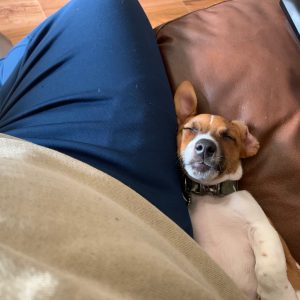 I had lost my Dog to a Brain Tumor at 17 a few weeks ago. His name was Charlie and he was a Rat Terrier and a member of my family! I had looked on line for weeks to find a Jack Russell Terrier and was getting quoted $3000 and even more. I found the Greenfield Puppy and started to navigate through the very user friendly site. I had come upon a litter of Jack Russell's that a breeder in Pennsylvania which was a 7 hour ride from Plymouth Ma, so I called Mrs. Zimmerman and spoke to her to see if they were still available. We spoke for a half an hour and at 11AM on Saturday the 24th after talking with her we took the ride and had picked Fidget who is a Very Healthy Handsome Jack Russell who got a good bill of health from my Vet who even said he was a Excellent Example of the breed! I wanted to thank the Zimmerman Family for the new member of our family.

Philip Chancey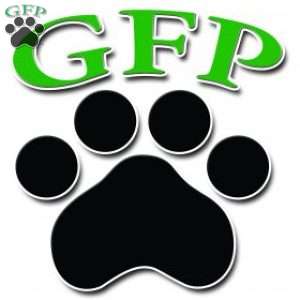 We got our toy poodle, Winnie, from Katie Huyard at Sunny Acres Kennel and are very pleased. Breeder is lovely, puppy is healthy (per both breeder's vet and ours), spunky and a great addition to our family. Would certainly return to the same breeder if in need of another dog!

Robin E Kolodzinski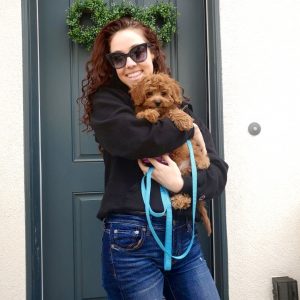 I found my amazing Cavapoo, Bixby (formerly Cooper), through Greenfield Puppies and immediately fell in love! His breeder, Delmar Nolt, was excellent in communicating with me and getting the process going, Greenfield Puppies was so helpful in shipping Bixby to me, and he is the perfect addition to our family.

Brooke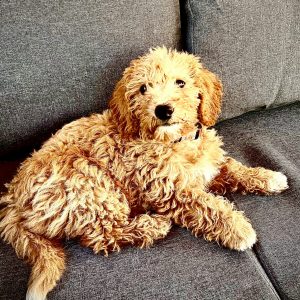 If searched many breeders and websites looking for a golden doodle and finally found our cutie! Benuel Smucker and his family were very nice and pleasant to work with. Piper was vet checked 2 days after coming to our home and all is great! Piper has been doing wonderful and she loves everyone especially children. Thank you Ben for helping us find our new family member, Piper.

Deb and Jeff Benyo